Community
Support Social Responsibility
What is the secret to drawing women into tech?
By
Christine Stoddard
Posted: 10/23/17
Updated: 04/25/18
The following article is part of the "Good Business Creates Good" series, presented by JPMorgan Chase and Ozy.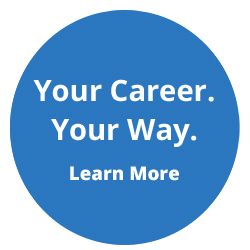 Miranda Dennis hasn't always had a positive experience working in the tech industry. Today, she's thankful to be at a company that shows her respect and curbs the sexism, but she says that hasn't always been the case.
"I'm lucky because my colleagues listen and are pretty good folks, but I've worked at other companies where inappropriate behavior and sexist comments were normalized," says Dennis, who works as a technical account manager in digital ads at a large supply-side platform for digital advertising.
"Now, if a colleague uses a loaded term when speaking to me, I simply educate them on it, and they go, 'Oh! OK! Well, I won't say that anymore!' And it's business as usual. There's a sign of respect at my current company that I often didn't see at other companies, which again reflected the leadership from the top down."
It's not news that the tech world is dominated by men. According to Ali Marano, head of technology for Social Good, Diversity & Inclusion at JPMorgan Chase, less than 20 percent of computer science students in the US are women. This inequity funnels into the workplace, where women remain underrepresented in tech fields. Dennis believes that unless women are brought in at the leadership level, this is unlikely to change.
"Companies need to make their culture welcoming to women by proving they have paved or will pave a path to leadership for women across all areas in the company," she says. Put another way, everyone appreciates having a role model. But role models can prove only so effective if women lack a company culture that respects their talent, health and family life.
"If the C-level executives aren't actively trying to foster growth for women in tech, then any change that happens at the lower levels isn't likely to stick, no matter how well-meaning and rallying the cry from middle management," she adds.
And why is it so important to bring more women into the tech industry? For starters, companies can't fill spaces for talented engineers and technicians fast enough. Given this need, excluding half the talent pool is hardly prudent.
It is with this in mind that JPMorgan Chase created Tech Connect, a multi-week training program focused on welcoming under-represented talent who have technical acumen but need deeper coding experience to join the technology workforce at JPMorgan Chase. This primer teaches specialized Java training in addition to providing relevant career development. "Our goal is to create a technology workforce filled with unique perspectives and talented individuals who can become future leaders at JPMorgan Chase," says Tech Connect Global Program Lead, Carolyn Selwood.
Other companies are following suit—and focusing less on whether an applicant looks good on paper, and more on their ability to learn.
Some women, frustrated by a lack of opportunity at their current companies, quit to strike out on their own. Take Stephanie Newport-Booth, founder of the tech-based sports marketplace GoSweat. Her past frustrations in the world of tech have informed her current decision-making as the head of a tech company—especially when it comes to hiring women for tech roles. "When I'm looking to hire someone, I look for two things: one, their attitude and ethos, and, two, their willingness to learn," she says.
"I think too often companies ignore the latter and instead focus on the individuals' current skill set. If more companies are going to draw women into tech, they have to look at the bigger picture and ignore misperceptions that women aren't as 'techie' as men. Skills can be learned. A good attitude and a diverse workforce, less so."
Learn more about Tech Connect here. This story was produced by Ozy.
Christine Stoddard is a Chase News contributor. Her work has appeared in Cosmopolitan, Huffington Post and Mic among others.