Your Money
Understand Your Finances
Why millennials are more financially aware than you think
By
Mai Nguyen
Posted: 10/17/16
Updated: 05/03/19
Money can be difficult to talk about, and many financial issues are complicated to tackle. That's why Chase and Vox Creative created the Five Essentials series, found here and distributed through the Vox Media Network, to explore financial fitness issues that are relevant to you. We're breaking down what's really essential to know about a topic.
Chase is celebrating National Savings Week January 22nd through January 28th. Our series aims to provide tips and insights for saving today, tomorrow, and in-between.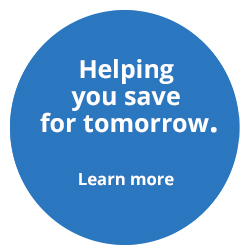 Millennials tend to have a bad reputation when it comes to money. But despite high student loan debt and an uncooperative job market, the statistics show that they're doing a decent job with their finances. They're saving earlier for retirement than their predecessors and spending money more wisely. Here's a look at how millennials don't get the credit they deserve:
1. Millennials save for retirement earlier than previous generations
Millennials start saving for retirement at the age of 23. That's seven years earlier than Generation X and 17 years ahead of baby boomers. "Millennials facing an uncertain future are starting to prepare more financially for their long-term goals," says Peter Wall, chief market strategist for Chase Private Client.
2. And even though they earn less money than older generations, they're saving more.
Three in five millennials surveyed by Bankrate.com are saving more than five percent of their income. Less than half of those 30 and over save the same amount. And there's a smaller proportion of millennials saving nothing at all than there is of older generations.
3. Millennials are also less likely to dip into their retirement savings
Despite being a generation known for living paycheck-to-paycheck and wrestling with student loan debt, millennials are better at keeping their retirement savings saved. They don't withdraw from their 401(k), IRA, or similar retirement plan as much as other generations.
4. They're the most confident generation in confronting complex financial matters
Whether they're tackling investments or saving enough for a down payment, millennials are self-assured in their capabilities to handle big money issues. "They're realizing that there's a lot of information out there and they're able to get that information from multiple different sources," says Josh Palmer, head of the wealth advisory team for Chase Wealth Management. "I think that that social networking that millennials are so good at allows them to be more free in their conversations about money."
5. They're diligent with their money, and when they do spend they spend on meaningful experiences.
With more debt and less disposable income than older generations, millennials will say no to spending money when they can't afford it. A survey by GOBankingRates found that one in three millennials won't spend money with friends when their own budget is tight. And when they do pull out the wallet, they'd rather spend on experiences than on things, according to a Harris poll.
6. They budget wisely and make a solid effort to stick to it.
Millennials are better than Baby Boomers and Gen Xers at keeping track of their expenses while making an effort to stick to their spending and saving plan. The No. 1 thing millennials save? An emergency fund.
7. Millennials don't like to spend money as much as their predecessors
The Chase Generational Money Talks Survey asked respondents of all generations how they fare in terms of spending money on a scale from 1 to 10, 1 being they don't like spending at all and 10 being they have trouble controlling their spending habits. Millennials turned out to be tighter with their money than their predecessors.
Mai Nguyen is a freelance writer in Toronto who covers business and personal finance.