Small Business
Start Your Business
Episode 6: theSkimm
Founders of the Popular Newsletter Share the Lessons They've Learned
By
Carly Zakin and Danielle Weisberg
Posted: 09/17/15
Updated: 11/10/17
We started theSkimm from our living room couch in July of 2012. We decided to start then for a few different reasons, one of which is that quitting our jobs seemed less scary in the summer. That should give you an idea of where our business acumen was at the time.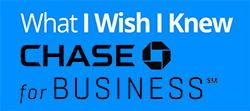 The idea behind theSkimm was simple. We wanted to create a news source our friends would actually like and read each day. We grew up news junkies and had worked really hard to get to our positions in broadcast media. We loved, loved working at NBC News. It was our dream and we had great colleagues and co-workers. But we both had a nagging feeling that we wanted to do something different, something more.
Three years after leaving traditional media and launching theSkimm, a lot has changed. theSkimm has fifteen full time employees. We've completed two rounds of funding. We are on our second office. Millions of people now wake up to get their news from theSkimm. We've had presidential candidates Guest Skimm and get notes from people saying we have changed how they look at information. But we still have a couch. We are still co-founders. Now, we're also co-CEOs.
It's been an amazing and tough three years.
What we actually knew when we started:
How to find a business partner.
How to write.
How to talk to our friends.
How to spot a void in the marketplace. We were working in news full time and none of our friends were watching it. Our friends are part of demographic that is influencing a TON of spending. Problem, meet solution.
How to network. When we started thinking about creating our own company, we reached out to anyone and everyone who had ever started a business or brand. We took them to coffee and asked really basic questions. Those people connected us to others who would ultimately become advisors or investors or consumers.
How to follow our gut. We knew that quitting would be scary and really tough but we had an idea and needed to see it out.
How to be scrappy. We knew all we needed to start were our laptops and enough money to pay rent for a few months.
How not to go to business school. We didn't think it was the answer to our career problem and found a way around it.
How to focus. We knew we had to get people reading our product to get it off the ground, so that's what we did. When you scale, having that focus gets harder.
How to raise our hands to say what we didn't know something. Our hands got tired from raising them so often
What we didn't know when we started (and are happy we didn't):
How hard it would be. Every. Day.
How much being 'first time entrepreneurs' would be a stigma.
How isolating starting your own company can and will be.
How much we didn't know.
Running your own company is like going to business school, law school, and grad school all at the same time. Except for you never graduate. There is a lot we wish we had known.
What we wish we had known before starting theSkimm:
How to code. It's the number one thing to learn before starting your own company and it never crossed either of our radars. You don't have to be an engineer, but take a class. It will help you immensely, even if it's just in being able to communicate with your own engineers or being able to actually hire them yourself.
How to say 'no.' It's one of the best pieces of advice we got from our early investors. Time actually equals future money when you're running your own business. Say 'no' to anything that doesn't help you achieve your objective. You're not going to be a value-add in the meeting anyway if your mind is somewhere else.
How your life will never be the same. Quitting your jobs and striking out on your own changes your view of the idea of work and life and balance. You will start to prioritize things in different ways, and working for someone else will be very, very low on that new list.
How to use Excel. We didn't know and we're still bad at it. We were both liberal arts majors. This should be basic curriculum for anyone in college. It took us a really long time and the help of a lot of finance and b-school friends to put together a business plan. It's really frustrating when you have to ask people to change basic things about a model or to help you read your P&L.
How much you will lean on your family and friends. You will really, really need their support. Some will give it to you and some won't. And it's really good to know that up front.
How to hire. We knew how to interview people for a living, so that wasn't the issue. Knowing when to bring someone on your team and how to go about making them an offer (from salary and equity comps to title and hierarchy) is a whole different game.
How to fire. It's not fun. But it's necessary.
How to fundraise. The best part about having completed two rounds of fundraising is that no one can ever say we're doing it for the first time anymore. Everything is harder when you don't know what to expect. And fundraising is awful for everyone. If anyone says it's not, they lied.
How to use a lawyer. We have fantastic lawyers to go to now. When we started, we had no clue who we needed to use or how we needed to use them. You need lawyers for legal advice and advisors for business advice. Keep the two straight.
How to ask for money or time. The two are not the same. When you need money, you ask for time and then ask for the money. When you need someone's time, you ask them to be an advisor (and compensate with equity).
How to delegate the things we don't want to do (and aren't good at). You're always going to have do things that aren't fun for the good of the company. But you need to realize the things you just shouldn't be doing – and hire for them. For us, a good example is accounting. We should have brought in outside help much earlier than we did because neither of us is good at it and others will always be able to do it better. Thankfully.
Just how different every single day will be. That's the exciting part. And the scary part.
Sign up at theSkimm.com! (We've always known how to plug our company)
For more from our What I Wish I Knew series, go to chase.com/forbusiness.
Carly Zakin and Danielle Weisberg are the co-founders of the daily email newsletter The Skimm.