Bold Leaders
Celebrate Success
Why I celebrate—and own—my diversity
A JPMorgan Chase executive shares insights on embracing diversity.
By
Lorraine Hansen
Posted: 10/15/18
Updated: 01/29/20
This story is part of Leading Voices, a series that celebrate diverse perspectives at JPMorgan Chase.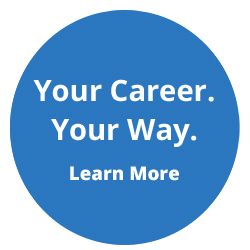 As a first-generation Chinese-American growing up in northern New Jersey, I was caught between two cultures. My parents were Chinese immigrants who came to the United States for graduate school. Despite being taught traditional Chinese values at home, I was known as the "very social American cousin" within my family. I was different from family, but I was even more different from my northern New Jersey peers.
As I was growing up, I found myself identifying more closely with American culture—largely because as an only child, I didn't want to be different. That strong desire to fit in helped me develop a necessary talent for finding commonalities in all people. The coping skills that I learned early in life have contributed enormously to my career as a global marketer and general manager.
What unites all of us is that we are all uniquely human. While we may strongly assert the differences between young and old, marketing and finance, blue and red politics, and countries and religions, there is no denying our universal commonalities: such as a mother's love, the pride in teamwork, and the spirit of competition and achievement.
Stare down stereotypes
Breaking into the marketing industry as a young Chinese-American woman with a background in chemical engineering initially took a bit of selling, first to my family of scientists and engineers and then to potential employers. I faced stereotypes associated with both my Chinese culture and my engineering background. For example, employers assumed that I'd have strong analytical skills, but didn't think I would be as interested in, or focused on, our consumers. On an amusing note, I quickly noticed that my analyses were usually accepted and rarely questioned.
The unconscious bias of employers made me determined to succeed. I truly enjoyed spending hours watching consumers in focus groups, assessing consumer insights, walking the aisles in grocery stores and watching best in class advertising. I used high and low expectations of my performance to my advantage and framed it as an opportunity for me to grow. I loved working on breakthrough brand and business strategy that drove results. Bosses and colleagues began to take notice. I gained trust—not because I was different—but because I succeeded in over-delivering brand and business results.
As my career evolved, I leaned into my ability to find commonalities and trends. It served me well as a general manager of a $1.6 billion US coffee business at Kraft Foods, then at a $32 billion global snacks business at PepsiCo, and now at JPMorgan Chase leading loyalty and rewards programs for our market-leading credit card business in the US. Celebrating and bridging differences ultimately helped advance my career in marketing and build my personal brand.
The power of authentic connections
When I was young, I always wanted to blend in, but now I realize how outdated that mindset is. The cultural dynamic in America has shifted and the old phrase "melting pot" is less relevant. Celebrating differences is what makes this country special and I am fortunate to work at a company that agrees.
JPMorgan Chase is a successful global financial services company operating in over 100 countries and multiple lines of business, but what I have been impressed with is the emphasis put on authentic human connections to enrich your work experience. There are business resource groups dedicated to growing our careers, from Women on the Move, which helps women overcome unique barriers to success, and AsPIRE, which attracts, hires and retains Asian talent, to ReEntry programs that assist those who left the workforce and provides them with the support and resources needed to resume their careers.
I am highly involved in both AsPIRE and the Asian Executive Forum, the most senior leaders of Asian and Pacific-American heritage, at JPMorgan Chase. One of my favorite things about these two organizations is the opportunities they create to support rising Asian leaders. I see myself in many of these aspiring colleagues and try to share what I have learned along the way. For the Asian Executive Forum, I am co-leading a mentoring pilot for executive directors. I strongly believe that you are only as good as those you surround yourself with, so I encourage everyone to seek out both formal and informal mentors.
If I was able to mentor to my younger self, I would impart three key pieces of advice:
Do what you love: Pursue your passions—the hard work required will seem less so.
Set goals: Believe in yourself, your unique skills and resilience to pursue your dreams.
Embrace who you are: Own and celebrate your differences to build your unique personal brand.
Lorraine Hansen is the General Manager, Ultimate Rewards & Loyalty Solutions at JPMorgan Chase.