Small Business
Managing Your Business
How to attract—and retain—the workers of tomorrow
By
Ami Albernaz
Posted: 10/15/18
Updated: 12/03/18
The following story is part of The Next Wave: Gen Z, an original Chase series intended to help business owners understand Gen Z's impact on business and the workforce. It is brought to you by Chase for Business.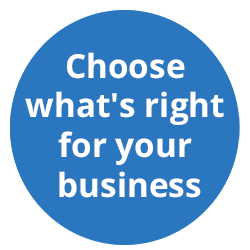 You've put time and effort into making your small business an attractive place for millennials to work. But what are you doing for Gen Z?
While you may not have given a lot of thought to this up-and-coming generation, over the next few years, 60 million members of Generation Z—that is, people born since 1996—will be entering the workforce. That means every successful business will need to understand the unique characteristics of the most diverse, informed generation in history, and how to tap into their strengths.
Here are some key tips to get a head start on attracting the top Gen Z talent, and getting the most from them: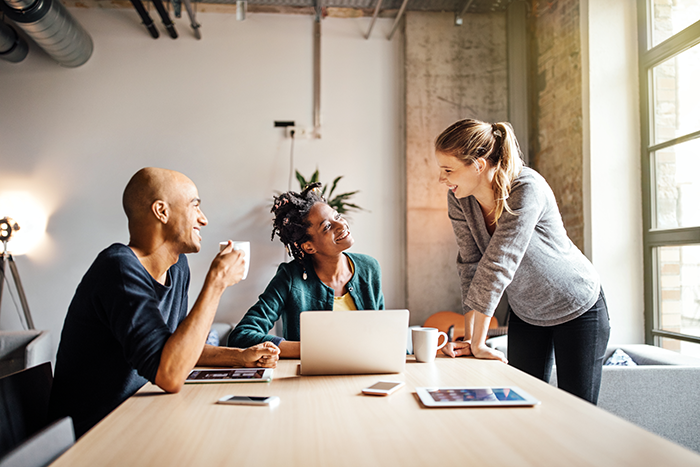 1. Communicate in person
Gen Z is the first generation to grow up as "digital natives"—that is, born into the internet age. And, unsurprisingly, they're wedded to smartphones. Despite this natural proclivity for tech, as workers, they appreciate personal interaction. Nearly three-quarters of Gen Z workers prefer a face-to-face communication style in the workplace, according to staffing firm Robert Half. These young workers also crave attention: the Center for Generational Kinetics found that 60 percent of Gen Z prefers multiple check-ins each week.
"Gen Z loves networking online, but when it comes to working with people or getting feedback, they love the ability to meet in person," says Swish Goswami, CEO and founder of Trufan, a digital media company. He suggests making it a priority to schedule regular one-on-one meetings with your team.
2. Offer advancement opportunity
Gen Z fully expects to start from the ground up when getting a full-time job, says Gregg Witt, executive vice president of youth marketing at Motivate, a research and marketing agency. They don't expect to stay at ground level for long, however. Robert Half found that the chance to grow is the top consideration among Gen Z when looking for a job.
As such, during the recruitment process, you'll need to show that your business provides growth opportunity. Tell prospective employees exactly how and where they'll be able to advance. In return, you can expect to see highly motivated workers. "Gen Z is willing to put in the hard work for the reward," Witt says.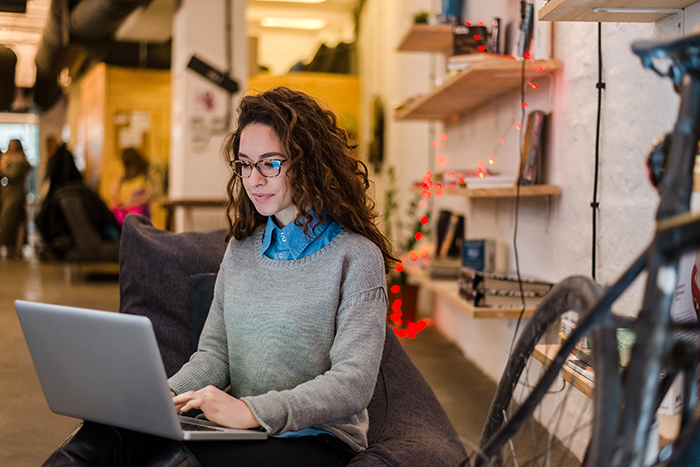 3. Allow for independence
Millennials ushered in the era of collaborative work, but Gen Zers prefer to work alone rather than in groups, and are more comfortable making decisions on their own. In fact, 71 percent say they believe in completing a task themselves if they want it done correctly, according to "Gen Z @ Work: How the Next Generation Is Transforming the Workplace."
The same goes for their workspaces—they prefer closed off areas for quiet work and independent thinking. If you have an open-plan office, consider investing in movable walls, desks and chairs, so workers can set up their own arrangements.
4. Support passions
Gen Z employees want to work for businesses that aren't restrictive and make an effort to bolster involvement in social issues. But that doesn't mean you need to make a political stance. In fact, a neutral approach is better. "Gen Z is specifically looking for workplaces that don't push a certain political or social agenda, but are open to having internal forums on social causes," Goswami says.
You might, for example, consider hosting meetings or mixers that are focused around various causes, and ask interested employees to lead sessions.
5. Nurture entrepreneurial spirit
This generation isn't afraid to take the reins of business ownership. A recent Gallup poll found that more than 77 percent of Gen Zers want to be their own boss. They also crave financial security. Many of them are taking steps toward this by working side jobs that allow them to make extra money and pursue a passion, says Witt.
Tap into this entrepreneurial spirit by enlisting the help of Gen Z workers in business-building tasks. These might include extending your reach with a social media campaign or creating a new product line. Ask them about their side hustle and determine if their experience can help your business grow.
After all, enlisting the help of the burgeoning Gen Z market to build and run your company may position your small business to do just that.
Ami Albernaz is a Chase News contributor.