Your Life
Discover New Destinations
Thanks to Brexit, now's the time to visit the UK
By
Stephen Robert Morse
Posted: 10/17/16
Updated: 02/28/18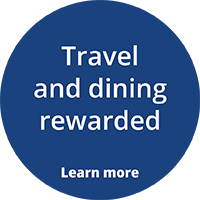 Since last June, when the United Kingdom voted to leave the European Union in the historic "Brexit" vote, the US dollar has grown stronger against the British pound. In fact, the pound is at its weakest level in nearly three decades.
The pound's plunging value means that vacations to the United Kingdom are, suddenly, more affordable than they've been in years. Many Americans drop off in London as a starting point for their European vacations. But the truth is, there's so much more of the United Kingdom to explore beyond The Old Smoke, as London is sometimes called. Traveling through England is relatively easy, partly because the country is small enough to make quick trips. Autumn is the perfect time to visit Britain, because of the brilliant foliage and crisp weather.
Here is a list of five autumnal trips throughout the United Kingdom that can be enjoyed at about 20 percent less than what it might've cost you just a couple months ago: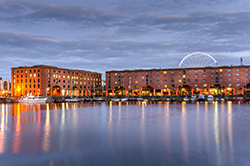 1. Football and Beatles fantasy in Manchester and Liverpool
When you land in England, remember the word "soccer" no longer exists. Here, it is the land of football. In recent years, many Americans have become as passionate about Premier League football as they are about the NFL.
There's no better place to catch an English football game than the city of Manchester. The Northern English city is home to both the Manchester United and Manchester City football clubs. But if your travel companion is a Beatles fan who insists on seeing Liverpool, have no fear. Located just 45 minutes away (and with a fine football club of its own), the hometown of the Beatles has no shortage of spots to show your praise for the Fab Four. Start your journey at The Beatles Story, near the Victorian Albert Dock.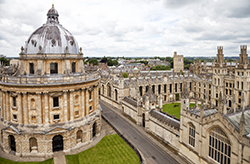 2. The academic tour: Oxford and Cambridge
Oxford, known as the "City of Dreaming Spires," is a medieval sight to be seen. Located less than one hour from London by train, and centered largely around the University of Oxford, the oldest university in the English-speaking world is the perfect place to relax in a small city surrounded by rolling hills and countryside. Visit the dining halls you may've noticed in the Harry Potter films at Christchurch College, or sip a pint at The Eagle and Child pub once frequented by J.R.R. Tolkien and C.S. Lewis.
Like Oxford, Cambridge is also a city best seen on bicycle, or by foot. If there is one activity in Cambridge that can't be topped, it's "punting" along the river. Pick up a guide, probably a local student, and have him or her punt you down the river. Along the river you'll pass many of Cambridge's perfectly manicured college lawns. Observe the brilliant architecture in Georgian and neo-Gothic styles as you sip your Pimm's.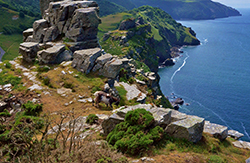 3. City/Country Tour: Bath, Bristol, and Exmoor
Many visitors to England hear British accents and forget that it was the Romans who conquered England starting in the year A.D. 43. The Romans loved baths, and soon built many of them. Now, in the city of Bath, you can still bathe as if you're an ancient Roman.
Just a twenty minute train ride from Bath is Bristol, a beautiful port city and shipbuilding hub. Marvel at the meticulously crafted Clifton Suspension Bridge that makes its way over the Avon Gorge. Don't leave this city without grabbing a delicious pizza pie on the stylish marble tables at Bosco, where the ingredients are fresh.
Then, hop in the car for a few hours and continue on to Exmoor National Park, where you can spend days roaming through the rocky headlands by the seaside or inland walks through damp forests. With plenty of small villages within the park, there are a range of accommodations to fit any budget.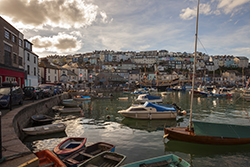 4. A jolly holiday in Devon
In summer, Devon is packed to the brims with Londoners seeking short getaways to its relative tranquility. Only three hours from London by train, Devon is far less crowded, yet far more peaceful, in the autumn. If cycling is your thing, as the leaves change color, there is no better time of year to put on your helmet, hop on an 18-speed, and hit the paved roads with manageable hills and go for a long ride through the countryside. Pop into the cathedral city of Exeter for some fish and chips for a break, then hit the road again. End your day with a trip to Gidleigh Park, a two Michelin-starred restaurant in a country manor within Dartmoor. But if you're a slow decision maker, watch out, as the 50-page wine list will surely be intimidating.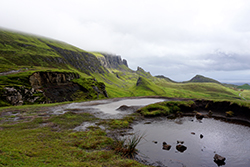 5. To Scotland, the land of golf and whiskey
Sometimes we save the best for last. To the north of England, but still very much a part of the United Kingdom, is Scotland (whose residents voted against Brexit, wishing to remain in the EU with a 62 percent to 38 percent margin.) This is perfect road trip territory. Beyond the spectacularly historical cities of Edinburgh and Glasgow, filled with castles, stately homes, and magnificent views, are smaller places for some autumn relaxation, golf, and sipping whiskey.
Some seven hundred years ago, golf was founded in Scotland. Avid fans must head to St. Andrews, the de facto modern home of golf, to play a round of 18 holes on the Old Course, open to the public, and known as the most magnificent course in Scotland. After you get the golf out of your system, hop in a car and plow north to reward yourself with a hike through the Scottish Highlands. Make the following day your day of rest, and treat yourself to the dozens of single malt whiskies the region has to offer. To avoid drinking and driving, hop on a distillery tour in Speyside to taste the magic of Scotland at its source.
Autumn in the UK is amazing: the air is invigorating, the cider flows plentifully, and the countryside is always stunning. Don't let this opportunity to travel at a discount pass you by.
Chase Sapphire Preferred® cardmembers enjoy 2x points on travel and dining. Not yet a cardmember? Explore the premium travel rewards of Chase Sapphire Preferred.
Stephen Robert Morse is a Chase News contributor. His work has appeared in the Financial Times and Fast Company.