Your Life
Experience Insider Access
The Captain's Picks Episode 6: The Calls
Posted: 10/14/16
Updated: 02/28/18
Chase Sapphire Preferred is the Official Credit Card of the Ryder Cup.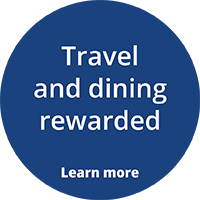 On the second Sunday in September, American Captain Davis Love III prepared to make the biggest and most difficult decisions leading up to this year's Ryder Cup competition at Hazeltine National Golf Club. He surrounded himself with close confidants and Assistant Captains Tom Lehman and Jim Furyk, while Steve Stricker and Tiger Woods were in close contact via phone. Months of research, interviews and strategy would all come into play as they decided who would be their first 3 Captains Picks.
For hours that afternoon, the U.S. trio poured over statistics, considered pairings, and watched as the potential selections played their final round at the BMW Championship.
Finally, a consensus decision was reached and it was to Captain Love to literally make the calls. Rickie Fowler, Matt Kuchar, and J.B. Holmes were the three players on the receiving end of the good news Davis Love III. Love noted that each player was ultimately selected to round out the American Ryder Cup team, because of their personalities and their play. One final spot still needs to be filled, and the difficult call will be made on September 25, 2016.
From there, 12-man squad will convene in Chaska, Minnesota with one simple goal: to win back the Ryder Cup for the U.S.A.
Chase Sapphire Preferred® is the Official Credit Card of the 2016 Ryder Cup. Learn more about the Ryder Cup and other cardmember events at chase.com/SapphireOnLocation.