Your Money
Understand Your Finances
7 great food deals at wholesale clubs
By
Pauline Millard
Posted: 10/14/16
Updated: 11/10/17
The following article is part of a broader series meant to inspire practical ideas around shopping at wholesalers, presented by Chase Freedom.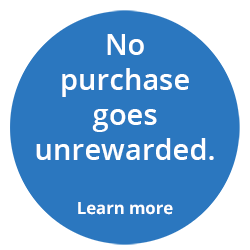 A few years ago, Ken Immer was working as a personal chef for about 20 families in the Charleston, South Carolina area. He's always encouraged healthy eating, and so was pleasantly surprised to find so many great deals on organic foods at his local wholesale club. "My goal is to show people how to eat healthy—and not break the bank," he says.
Immer is one of the founders of Culinary Health Solutions, a company that educates people about the healing benefits of food. He says that sometimes when he's working with clients, people think that healthy food is either going to taste bad or be too pricey.
He finds some of the best—and unexpected—deals, at his local wholesale club, where prices are usually about 30 percent less than grocery stores and special cash back discounts are available when you activate through the end of the year with your Chase Freedom card. "We know that Chase Freedom cardmembers love to earn big on the essentials," said Pam Codispoti, President of Chase Branded Cards. "Offering 5% cash back at wholesale clubs is another way we're continuing to deliver the best value for our customers."
Wholesale clubs are a favorite of personal chefs, who know what the best, and sometimes overlooked items are among the thousands available.
Organic food is a particularly great buy at wholesale clubs, which sell more than $4 billion a year of such products. Some stores are even helping farmers buy more land to keep up with the demand.
1. Sprouted grains: "The number one item that I was more than happy to see on the shelf has been dry sprouted grains and lentils," Immer says. "It was hard to find these in specialty stores even two years ago."
Sprouted grains are grains that have been soaked and have begun to sprout. This process breaks down the enzymes in the grain, which can make them easier to digest. Other nutrients, like proteins, vitamins, and minerals, will also increase slightly during the sprouting process.
Immer says that sprouted grains can be pricey, but the savings on them at wholesale clubs is substantial. He says that he's found 3-pound bags of quinoa and sprouted grain mixes for $9, which is a better deal than the 12-ounce boxes he finds at grocery stores, which can run as high as $8 a box.
"They also have a long shelf life, so they are a perfect bulk buy," Immer says. A bag of sprouted grains can last up to three months, if they are refrigerated.
2. Chicken and fish: Ire Evans is a personal chef in the Denver, Colorado area. Her company, Green Cuisine, focuses on using preservative-free ingredients to cook family meals.
She buys a lot of chicken and fish for her clients. They're versatile when it comes to planning menus and easy to store in the freezer. After making a meal, chicken and fish dishes defrost easily in the refrigerator, or warmed in the oven.
3. Cooking oils and other pantry staples: "Olive and grapeseed oils come in large containers at wholesale clubs, and they last for about two months after they're opened, so they're a great deal," Evans says.
Just stay away from the spices.
"You don't need to buy spices in large quantities, unless you're a restaurant," she says. "But black pepper is okay in bulk, because you tend to use that a lot." Organic sugar is also worth picking up, Evans says.
4. Spinach: That giant bag of spinach may seem to portend too much salad in your future, but Immer says that it's one of the best deals at any wholesale store.
"Spinach is great both cooked and raw," he says. "In the beginning of the week you can eat it in salads, and then, towards the end of the week you can cook it, so you don't end up wasting it."
Immer says this works because spinach isn't cut when you buy it—the leaves are intact. The same is true for heads of romaine lettuce. They have a longer shelf life because they are almost solid and still on the stem.
5. Fruit that isn't quite ripe: Immer says that fruits like bananas and avocados are great purchases in bulk, especially when they still need a few days to ripen.
"When you plan out your purchases, that's when you can access the savings at wholesale clubs," he says. "Buy the inexpensive avocados that are hard as baseballs today so that by the end of the week you can can enjoy them."
6. Coconut flour, wheat flour, cornmeal and potato starch: If you cook gluten-free or paleo, these kinds of flours are necessary and a great deal in bulk at wholesale clubs.
"Store them in the freezer, not the counter top," says Wendy Gauthier, a personal chef in Tuscon, Arizona. "Flour doesn't freeze, it just gets cold, so you can use it whenever you need it. Keeping it in the freezer also keeps out weevils and other bugs."
7. Glassware for cooking and storage: While not a food item, Evans says that she and her clients rely on the glassware available at wholesale clubs for cooking and storing food because she says it's high quality and well priced.
Pauline Millard is a Chase News contributor. She started her career at the Associated Press and has written about personal finance and careers for LearnVest, The Muse, and other outlets.