Your Life
Discover New Destinations
Seven ingenious essentials for carry-on travel
New materials and smart design make packing light look easy (and stylish).
By
Amy Ahlberg
Posted: 10/17/16
Updated: 05/23/19
Today's traveler has more information than ever—as we plan our vacations and at our fingertips once we touch down. Destination Approaching is your guide to the innovations helping travelers create authentic and memorable experiences. The series, found here and distributed through the Conde Nast Media Network, celebrates the launch of Chase Sapphire Reserve. With premium travel benefits designed to keep up with the way you travel, this card is your partner in international adventures.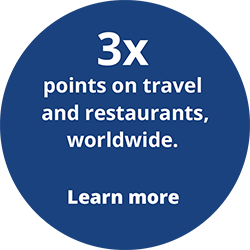 Airline travel these days is all about the carry-on. Whether you're on a quick business jaunt or a lengthy vacation getaway, you can skip the baggage carousel (and steep airline baggage fees). Advances in apparel and technology mean that the essentials for a smooth, connected, and effortlessly stylish travel experience all fit into into a 9-by-14-by-22-inch bag.
Start with the smartest suitcase
Packing light begins with the right bag. With the latest travel tech, your carry-on can (and should) do a lot more than just hold your clothes. Raden's A22 has an ergonomic handle that doubles as a scale to measure your packed bag's weight. Its integrated battery with two ports lets you charge your phone and another device—no more arriving and trying to look up the address of your hotel on low battery mode. Plus, you can use Raden's Bluetooth-enabled app to track your bag's location, traffic en route to the airport, and average TSA wait times. The lightweight, polycarbonate, case fits TSA size regulations and is sharp-looking to boot.
Upgrade your wallet for the occasion
When you're traveling, the contents of your wallet seem to double. Suddenly you've got two currencies, a passport, boarding pass, maps and cocktail napkins where you've written down the name of the breakfast spot your friend says you can't miss. To avoid misplacing something important, temporarily trade in your trusty billfold for a bigger model. Smythson travel wallets have a place for everything (some models even have a pouch for your iPhone) and look so elegant you won't mind taking them out over and over again.
Treat your tech like your toiletries
There's nothing worse than getting to your hotel and having to detangle your phone charger from all your other cords. Bypass the basic, geeky cases with this luxurious leather gadget holder from This is Ground. The Tech Dopp Kit is a two-sided, zip-up organizer with designated loops and pockets for everything you'll need to bring along on your trip—think cords, adapters, headphones, small devices and more. And while the leather kit is gorgeous, it's also durable and lightweight enough to tuck into your carry-on every time you travel.
Make space for the big headphones
The right headphones are a travel lifesaver. When the adorable baby in row 22 starts crying, you'll be glad you packed these Bose QuietComfort 35 wireless wonders. The company is known for their noise cancellation technology, and they've merged it with Bluetooth in these lightweight, comfortable headphones. You can go from listening to music to taking a phone call in a flash with the Bose Connect app, which lets you easily switch between paired devices. Bonus: A noise-rejecting, dual-microphone system helps keep those work calls clear, even in noisy airport terminals.
Dress for comfort and style
A tailored, classic crew neck is a layering essential for air conditioned airports and breezy beach nights. The technical details in these Kit + Ace versions make all the difference. The brand is famous for performance cashmere and their latest innovative fabric blend (found in this cozy pullover for him and her) is even more plush. Breathable and stretchy, yet trim and tailored, it works for every occasion from board meetings to post-kite boarding beers, so you only need to pack one sweater. And if you spill your fancy Italian macchiato on it? No big deal. It's pre-shrunk and can be popped into the washer and dryer.
Bring portable power
Your arsenal of travel tech is useless if your batteries run dry. Enter the lightweight, company Aolt Laptop Charger Plus. With this mini-yet-mighty power supplier, you can charge your laptop and two additional mobile devices (such as tablets, smartphones, portable speakers or digital cameras) simultaneously. It works worldwide with technology that automatically regulates power to each device, and the smart design is a bonus—the sleek little beauty rotates up to 90 degrees to free up adjacent electrical outlets. No more race-against-the-clock GPS-ing or begging for an outlet at the bar.
Choose footwear that's flexible
Shoes are the hardest item to pack. They're big, heavy and you need a pair that will work for the beach, walking, and dinner. Our pick? These handmade, unisex leather loafers from Vayarta. The slip-on styles make going through security a cinch, but you can just as easily stash them in your suitcase—they're perfectly packable thanks to their soft leather soles. Most importantly, shoes this chic go with everything, so you can leave all other pairs at home.
With these versatile, high-performing essentials you won't just be covered for whatever adventures your journey provides—you'll also have room for a few souvenirs.
Amy Ahlberg is a New York City-based travel, food and lifestyle writer. She contributes to publications such as Condé Nast Traveler, FOOD & WINE and Architectural Digest.