Small Business
Understand Your Finances, Managing Your Business
In the gig economy? Here's what you need to know about managing your money
Learn the basics and gain the confidence to manage your money.
By
Bruce Watson
Posted: 10/11/19
Updated: 10/21/19
No one's sure of the exact size and scope of the US gig economy, but one thing is clear: Millions of workers earn some portion of their income from informal jobs and side hustles. And, if you're one of them, you've probably got a few questions about your unique financial challenges.
We've got answers to help you handle your taxes, qualify for a mortgage or just take a vacation: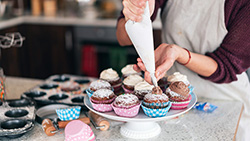 Want to add a side hustle to your workload? First, get a basic understanding of the task at hand. Here are a few tips for finding a few extra gigs and fitting them into your busy life.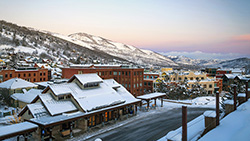 Turning your part-time gig into a full-time job can be a complicated process. Here are some tips to get you started on the road to becoming your own boss.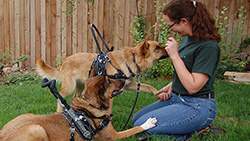 When you're trying to get your business off the ground, it's good to have a supportive community that you can turn to for help. This woman turned a good idea into a great 9-to-5 by reaching out to friends, family and fellow local business owners.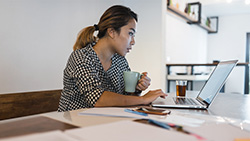 It can be weeks—or months!—between when you do contract work and when you get paid for it, but your bills don't wait. Here's how one woman normalized her finances, laying the path for long-term freelancing stability.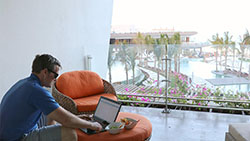 When you're the boss of your own small business, you fret about stepping away because there's always more to do. Check out how one entrepreneur combined his desires to build a business and see the world.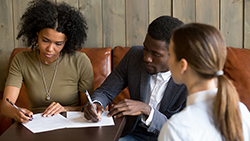 Even after you've figured out how to build a regular paycheck, you still have to show lenders that you've got it all together. These tips can help you move into the homeownership club.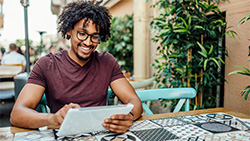 Your social media presence can be your advertisement, resume and calling card all in one. Here are a few tips for making sure that your feed draws the customers in—instead of driving them away.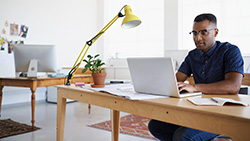 When you're building your freelancing business, retirement may be your last concern. But these tips can help you lay the groundwork for stepping away when the time is right.
Bruce Watson is a New York-based writer. His work has appeared in the Guardian, Esquire, and the New York Times, among other outlets.