Your Life
Celebrate Life Moments
My first professional, grown-up car
A grad student hunts for the perfect car when his clunker catches fire
By
Jemehl Brooks
Posted: 10/13/17
Updated: 11/10/17
Presented by Chase Auto Finance, the following article is part of "My First Car," a first-person narrative series where car owners share memories of how and when they first fell in love with their automobiles.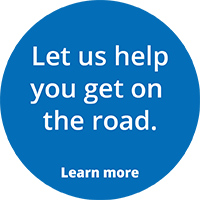 When the engine in my hand-me-down clunker of a car caught fire three blocks from my home, I knew something had to change.
There were constant issues with the exhaust and air compressor, and it seemed my car needed a new part every payday. If it rained, the car would take on water like a boat.
My commute takes about 80 minutes, round-trip, and I would white knuckle it to work, clutching the steering wheel, hoping nothing would go wrong. I always wanted to help others and offer them a ride, but I couldn't shake the thought that we might get stranded together.
When the fire happened, I was almost 30 years old. I had a stable job, good credit, and was working on my master's degree. By most definitions, I was an adult. But I couldn't count on my mode of transportation. It was time to get a 'grown-up' car.
Research, research, research
Only after I knew how much I could afford, and what my payments would be, did I start looking.
I had never purchased a car from a dealership, so I did my research. The internet showed me that I wasn't alone. I watched a lot of YouTube videos to understand the different designs and features, plus a lot of automotive performance reviews.
Using an auto loan calculator, I thought about my lifestyle, what was important to me, and what I could get within my budget. I dreamed of buying a luxury sports car, but I was realistic.
After that, I figured out financing. Again, I went to the internet for options. I compared four different rates, including with my bank. My new car was an emergency purchase, so I didn't have a down payment. After doing research, it was clear I wanted my interest rate under 4 percent. My bank offered the lowest rate — 2 percent at the time.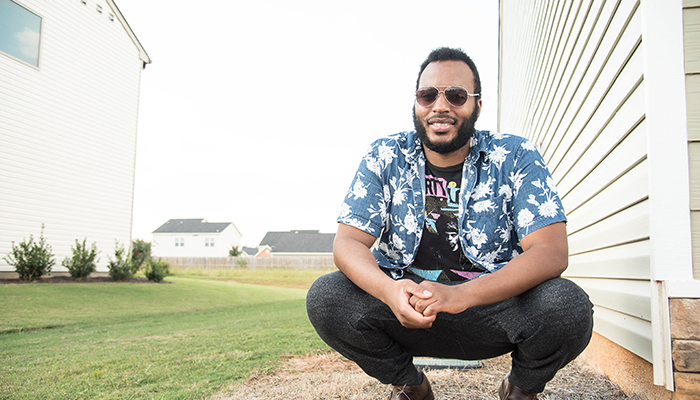 Finding luxury in the practical
As a commuter, I needed reliability and fuel efficiency. But I also wanted comfort. So I looked for cushy seating, and was willing to splurge for leather seats. I wanted a great sound system. I sometimes take my parents on errands or to the doctor, so backseat legroom was important. A sporty, sleek look would be a bonus, but not a requirement.
Once I narrowed down my choices, I emailed five or six dealerships, explaining what I was looking for, and how much I wanted to spend. My choice came down to buying a fully-loaded economy car, or a spartan, mid-size sedan.
I was confident going into the in-person car-buying process because I had done my homework. I settled on a white S Model Toyota Corolla—it gave me LED lights, a great sound system, comfortable seating that I admired in more expensive cars, had the gas mileage requirements I wanted as a commuter, and fell within my allocated budget.
I named her Belle Charlotte.
Now that I have a reliable car, I'm able to take the time and money I spent maintaining my old car and use it to explore my ultimate goal: becoming an entrepreneur. When I'm ready, I'll upgrade to that sporty, speedy car of my dreams, but I'll never get rid of this car.
Buying peace of mind
Right now I have peace of mind—of course when you get a new car there's a "wow" factor, but over time that changes. I appreciate the security, knowing that with routine maintenance, my car will be functional through all of life's bumps and bruises. My car gives me freedom—I can finally drive without worrying.
I'm most free when I open my sunroof in the fall, wind my windows down and just cruise, taking in the changing colors of the leaves with jazz streaming from my speakers. This car will be in my family even after I upgrade. Honestly, I hope my kids get to drive it, so they can understand what it's like to ride in something safe.