Small Business
Start Your Business
Create an online store in 7 easy steps
By
Cybele Weisser
Posted: 10/09/19
Updated: 10/15/19
If you're selling something, people expect to be able to buy it online. But what does it take to create your own online store from scratch?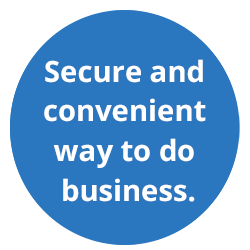 These days, even a small business owner with limited technical skills can easily build an online store, thanks to low-cost, off-the-shelf software options that can help you do everything from creating an interface to setting up a payment system.
In order to create an online store, you need three main elements: A platform to build and maintain an e-commerce website, a method to get your products to your customers, and a way to let new customers know that your online store exists. Along the way, however, you'll also need to make some key decisions that can have a big impact on the success of your site.
To set up an online store, simply follow the steps below.
1. Choose a name
What's in a name? When it comes to an online store, just about everything.
Your primary web domain name—that is, what users see in the address bar, or in Google searches—is similar to the sign outside a brick and mortar storefront. It's crucial that the name be easily recognizable, searchable and help establish your brand with your customers. You can buy a domain name for under $20 per year from a web hosting provider.
If you already have an established brand name for your business, you'll likely want to include it in your domain name. Otherwise, you'll need to consider whether you want your domain name to be purely unique or clever, which may be easier for customers to remember, or designed to capture search traffic, by describing your business. You may also be able to combine these options by adding descriptive words to a unique name.
2. Select e-commerce software
Choosing e-commerce software is one of the most important decisions you'll make in building an online store.
These days, many business owners opt for an off-the-shelf e-commerce software product. In general, these platforms are easy to set up and flexible to customize and change as your business changes over time. If you're opting for one of the simpler solutions, however, make sure that the platform is also capable of handling an increasing volume of transactions as your business grows.
Alternatively, you can build your own platform using free open-source software. That may offer you more creative control over your site, but will require you to maintain the site on your own—or hire someone to do it.
And keep in mind that your site needs to be easy to use on a tablet and a mobile device as well as a desktop; nearly half of all purchases these days are made via mobile, and that number is only expected to increase.
3. Research keywords and search engine optimization (SEO)
When you open a brick and mortar shop, you can hang a giant sign out front, and assume that passersby will see you. On the internet, it's not so simple. If you don't make it easy for search engines to find your online store, you'll lose customer traffic.
According to a Google study, 75 percent of shoppers use search engines to research products and services. So a prominent place in Google can mean big opportunities in both sales and brand awareness. It's crucial to think about it as you're building your online store, so you create the right structure and embed important keywords as you go along.
In addition to keyword research and website structure, user experience is playing an increasingly important role in search engine rankings as well. Even if you're seeking to minimize development costs, it may be worth paying an expert to help with SEO and to implement a robust search capability.
4. Pick a payment method
Similar to choosing a platform, the best payment method for your online store depends on the volume and complexity of your transactions.
Most off-the-shelf e-commerce software is set up to connect to multiple payment options, but various payment gateways differ when it comes to transaction costs, penalty fees, financial reporting and ease of integration.
While you're thinking about payments, don't forget about to register to collect sales tax, if necessary, and to write a return policy. Some e-commerce platforms also have features that allow you to easily manage returns and exchanges.
You can use the Chase for Business marketplace site to find the best software for your situation.
5. Decide how to ship your products
This piece is critical: How will the product actually get into your customer's hands?
Even a relatively small-scale online business can become a major headache if you haven't worked out the logistics of warehousing, packaging, presentation and rates.
Depending on what you're sending and where you're shipping it, it might make sense to charge a flat rate, different rates depending on location and speed, or even ship for free.
Given the competition in the online market, free shipping may increase the chance that your customers will complete the sale. The downside of free shipping, of course, is the cost—which can erode your profits, especially if you sell low-cost goods.
6. Think through your marketing plans
If you've set up your search keywords correctly, you'll likely draw some traffic with little effort on your part. Unfortunately, it's often tough for a new website to rank highly in Google, and it may take some time—and tweaking—to create a fully optimized site.
So it's also important to think of other ways to reach customers, such as pay-per-click advertising, email and content marketing.
While many customers appreciate the option to check out without creating an account, capturing emails is a great way to send out information about new products, discounts and more.
You can also promote your site with a blog or on social media—and don't forget to put your URL on any printed items (including packaging) that you send out.
7. Test out your store
Before you open your store to the world, make sure to take it for a test drive.
Be sure to check page load speed, payment functionality, items prices, and that taxes and discounts are applied at checkout. It's also a good idea to request refunds on a couple of items, to make sure that your return process works correctly.
You may also want to ship some items to friends or family, to test out your fulfillment logistics.
It's a good idea to ask people in your personal network for feedback. Is the site easy to use? Does the navigation make sense? If you've been deeply involved in site production, it's easy to lose sight of the bigger picture, so it's worth getting an outsider to look with fresh eyes.
Finally, don't neglect appearance. If the product photos look fuzzy or don't allow customers to zoom in, they won't be appealing (make sure, however, that you compress large images, so they don't slow down your site). And though it might seem obvious, don't forget about the text—your product descriptions should be simple, accurate, and, of course, free of spelling or grammar errors.
Online Store FAQ
Do I need a lot of technical expertise to build an online store?
No! Using off-the-shelf software products, you can create an online store even if you have limited technical knowledge.
Is it expensive to create an online store?
Building a basic online store is inexpensive. If you're able to set up and configure the site yourself, and don't need complicated custom features, an off-the-shelf software solution can cost as little as $30 a month.
What keywords will help search engines find an online store?
To get a sense of what keywords will perform best for your industry, take a look at the competition, and perform an analysis of the top keywords related to your products. You'll want to build those keywords into the title pages on your site, in order to maximize search traffic.
How much should an online store charge for shipping?
Your options include flat-rate shipping, rates that vary by product or shipping for free.
The advantage of a flat rate is simplicity, for both you and the customer. However, it's best if most of your goods are a similar weight and size, so you don't wind up with wildly different shipping costs each month.
If you want to charge different rates, you can offer customers the ability to choose their shipping provider and speed. That way, you can be assured that your costs are covered.
What are the common mistakes business owners make with online stores?
Common mistakes in building an online store include:
Selecting e-commerce software that isn't suited for the business
Not thinking about SEO in the online store development process
Failing to establish a marketing plan for the online store
Not testing out shipping logistics
Writing poor product descriptions
Not planning for returns and other customer service matters
Cybele Weisser is a Chase News contributor