Small Business
Manage Your Business
ButterFli offers new path for assisted transport services
By
Adam McKibbin
Posted: 10/13/17
Updated: 11/10/17
This story is part of The Pursuit, a series in which small business owners share insights on how they build their enterprises—and follow their dreams, brought to you by Chase for Business.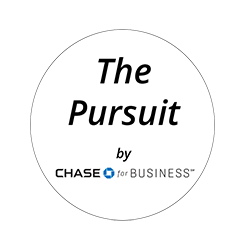 How can a business help give disabled people access to the world?
That's one of the main questions behind ButterFLi, a company created in 2016, to provide on-demand assisted transportation to Southern Californians with disabilities. And already, the company is angling to go national.
Theirs is not exactly an overnight success story, though. For nearly two decades prior to starting ButterFLi, Delilah Lanoix and John Harris ran a transportation company for riders with disabilities. They grew the business from four vehicles to 170, yet maintained a desire to offer an even more transformational service.
"In our normal transportation business, everything is scheduled," says Harris, noting that passengers typically book their rides 24 to 48 hours—or even a week—in advance. "What was lacking was on-demand transportation for people with special needs."
The tipping point came with the emergence of transportation network companies, such as Uber and Lyft. "We saw a vision of how software could rapidly change this industry," says Lanoix.
Turning to their networks, Lanoix and Harris combed Los Angeles for people with a record of building successful software companies. The search led them to Andrew Downard, who joined them as a co-founder of ButterFLi (the spelling stands for "Freedom Leading to Independence").
Downard's background always was rooted in using data and technology to solve logistical challenges and was suited to help with ButterFLi's mission.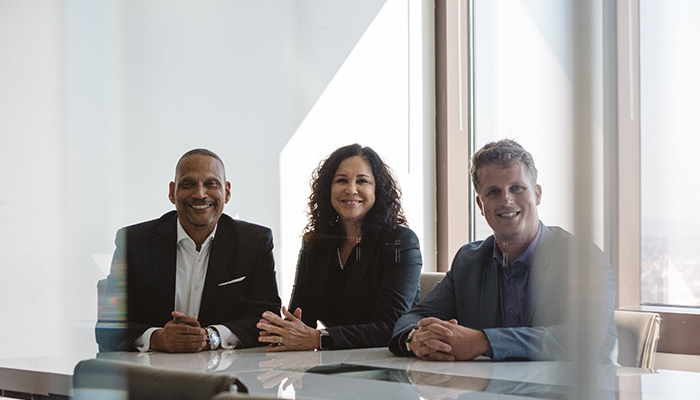 "None of us could do this separately," Downard says. As they discuss the business, the three co-founders often excitedly riff on each other's ideas, and occasionally poke playful fun at each other.
An early management challenge involved agreeing on messaging to reach transportation providers that were resistant to changes in their well-established and relatively effective processes. But when opinions diverge, the co-founders return to the central mission of ButterFLi: what's going to change the lives of the people who use the company's service?
For many passengers, reliable and respectful on-demand transportation represents a significant change in quality of life. To set themselves apart from competitors, ButterFLi focuses on service and sensitivity. Drivers are extensively vetted, and trained in a robust safety and sensitivity curriculum that's unique to ButterFLi.
A rider's first exposure is often through an organization that has contracted ButterFLi. Shortly after it was created, the company began offering ADA-compliant roadside assistance to AAA customers. The company recently signed a contract with the South Central Los Angeles Regional Center, an organization that provides services to more than 300,000 residents with developmental disabilities.
ButterFLi doesn't own vehicles or employ drivers. Instead, the company uses its software platform to connect providers and riders. But they don't stop at facilitating; they also work with their providers to optimize their operations and get all of their logistics in order.
"We're bringing options," says Downard. "We're saying 'In between your drop-offs and pick ups, do you want to make an extra couple hundred bucks? You're already paying your driver, you already own the vehicle.'"
For example, if a provider's fleet is used only 40 to 50 percent of the time, leveraging ButterFLi's software could make the utilization rate jump to 80 percent.
"We're changing the way transportation providers think about what they can do," says Lanoix. "They were not thinking that they could offer a demand service for a reasonable price. We show them how to do that."
In the near future, as their network expands, the company also plans to leverage its collective buying power to assist individual providers with insurance rates and fuel prices.
"We can both improve their service and impact their budgets," says Lanoix. "The typical non-emergency medical transportation industry had been inundated with typical brokers. We don't recognize ourselves as brokers."
ButterFLi wants their providers to grow with them, and the ButterFLi team credits Chase with helping facilitate this growth. Working with Chase Merchant Services, they have faster payments, and a move to an automated clearing house will accelerate the process even further.
For its own growth, ButterFLi plans to move fast, growing from thousands of rides per week in fourth quarter 2017 to tens of thousands of rides per week by second quarter 2018.
"It's all about growth," says Downard. "We're a nascent company but we've already found a lot of different markets where our message is beyond resonant and where we've gotten incredible traction. Now it's about refining and packaging what works in the Southwest and spreading it nationally."
Adam McKibbin is a Chase News contribution. His work has appeared in Adweek, the LA Times, Chicago Tribune, LA Weekly, The Nation and Business Insider.