Your Money
Understand Your Finances
Savings Diaries: How we kept our finances on track during a big move
By
Mary Sauer
Posted: 10/08/18
Updated: 12/03/18
This is part of Savings Diaries, an original series in which people share how they try to reach key savings goals during 2018. It is part of a broader Chase initiative to encourage more Americans to save money.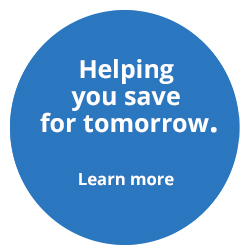 Over the last month, my family made a big change: we sold the house we lived in for the last six years, and moved into a rental home. My husband and I had been talking for a while about how the move would shave half an hour off his long commute and bring us closer to our favorite places and activities. Even though we carefully planned, we were overwhelmed with the process and costs.
Between the cost of getting our house "show ready," moving expenses, and the deposits required to rent and turn on our utilities, it was an expensive undertaking. Initially, we weren't planning to spend $5,000 on a move this summer, and we eventually had to ditch the plan we set at the start of the year: to save for a family trip abroad.
Here are a few things we learned:
1. Write down expenses
One of our goals for this move was to walk away with less debt, not more. This meant that every house repair, every security deposit, and every moving cost, had to be covered with cash.
The good news was that we were able to do just that. I took on some extra work to cover a few house repairs and the security deposits that came with our new rental home. Our in-laws graciously volunteered to cover our moving truck. As for the rest of the small expenses, we chipped away at them by watching our spending.
We learned that the simplest way to save was to get all of our expenses on paper. Writing down our expenses also helped me deal with my anxiety about the move. Working on the list helped me keep track of where we were, what we needed to worry about, and what I could expect. Looking at the list, I was able to stop freaking out about stuff that wasn't a priority for another two months.
2. Things happen. So be nimble.
The bad news about our move was that it affected our savings goals. Our decision to pay cash for the move meant the money we would have saved as part of our savings goals went toward our security deposit on our rental home.
I tried not to dwell on the fact that we weren't saving. To be honest, surviving the move without a major financial surprise was my priority, and I knew that even if we fell behind on our goals, we would catch up eventually. I was mostly really grateful that we had the cash to cover every expense that came up. So, the takeaway here is: things happen. Being nimble is key.
3. Think long-term
Now that we're settled into our new home, we're ready to get caught up on our savings goals. And things are starting off well: I recently began working with a new client, and that extra income has been helpful as we've figured out our new budget, which includes increases in our rent and utilities.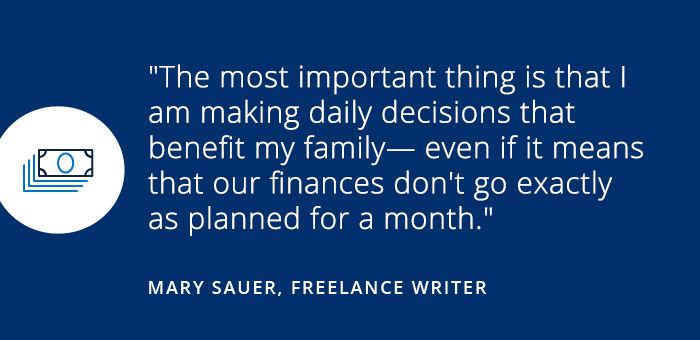 We've been able to save a lot of what we made off the sale of our home after paying off some of our debt. And we've even chipped away at some of our expected expenses for our trip: we booked our accommodations and have passport renewals slated for next month.
More than anything, this move has taught me to focus on what is best for my family, rather than on a set of goals, guidelines, or rules I have created for our finances. It's important not to get caught up in making excuses because you don't want to stick with a goal. Think long-term. The most important thing is that I'm making daily decisions that benefit my family—even if it means that our finances don't go exactly as planned for a month.
Mary Sauer is a Chase News contributor. Her work has appeared in The Hairpin, and Romper, among other media outlets.