Your Money
Explore Major Purchases
Buying a new car just got easier thanks to Chase Auto Direct
How to find and finance the car of your dreams
By
Tamar Snyder
Posted: 10/07/16
Updated: 05/10/18
The following is part of a broader series meant to share tips and trends around the Automobile industry presented by Chase Auto Finance.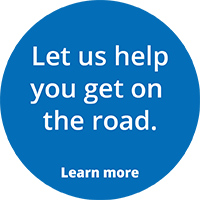 Need a new car but dreading the process to buy your car? You're not alone. Eighty-five percent of car buyers are shopping online. But less than 1 percent of people were satisfied with the current car buying process.
Introducing Chase Auto Direct— a faster, simpler and smarter online resource to improve the traditional car buying process that benefits both the customer and dealer. Chase Auto Direct includes the new Chase Car Buying Service that utilizes TrueCar's platform1 and simplifies the journey for consumers by allowing them to seamlessly select a car, a dealer and apply for financing all online.

Whether you're a first-time car buyer or planning a retirement splurge, Chase Auto Direct puts you in control of the car-buying process. Buying and financing a new car just got easier with Chase.
1 The Chase Car Buying Service is powered by TrueCar. Chase is not responsible for their products and services, claims, or website content.
Chase Auto Direct is not yet available in OH, AL, IN and WI. To finance a new or used car with JPMorgan Chase Bank, N.A. ("Chase") through Chase Auto Direct, you must be an existing Chase customer, purchase your car from a dealer in the Chase dealer network, and apply individually online or using our toll-free number. Financing is available for individual non-Chase customers and for applicants selecting dealers outside the Chase network, but the credit decision and closing processes are different. All applications are subject to credit approval by Chase. Additional terms and conditions apply, such as vehicle make, age and mileage.
Tamar Snyder is a writer whose work has appeared in the Wall Street Journal and Inc. magazine, among other media outlets.