Your Money
Understand Your Finances
Smart investment habits for millennials
By
L.E. Walcutt
Posted: 10/06/17
Updated: 10/17/19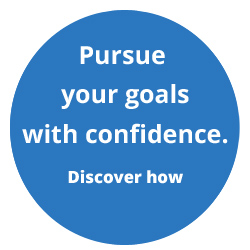 When Austin Griffith graduated college in 2008, the job market wasn't a welcoming one. "I remember when the news broke that the housing bubble collapsed and realizing what it meant for a company's bottom line," says the 30-year-old, who is originally from Michigan.
Luckily, he found a job at a photography studio, a position related to the cinematography degree he earned from Columbia College Chicago. After a few years his company's 401(k) plan helped him save $4,000.
Via a brokerage site, he soon invested about $14,000 in individual stocks. His strategy was to invest in large well-known companies, including tech firms. He recently bought a house in Chicago which he plans to use as a rental, and hopes to retire as early as possible.
Griffith now works as a freelance user experience consultant, and has established a consistent saving and investing strategy. He invests $600 per month in a general growth account, and maxes out a SEP IRA (a retirement account often used by freelancers), at $18,000 each year.
Griffith's story—and his optimism—is very much in line with a recently released report by Chase Private Client, called, "Millennial Money: Smart Strategies for Young Investors." Despite doubts about social security and a competitive job market, the Chase research found that compared to earlier generations, millennials feel optimistic about their financial futures. In fact, Chase found that most millennials started saving for retirement at age 23, a good 17 years before most of their parents.
It's always smart to meet with a financial advisor. But here are three ways to get your personal savings and investing strategy on the path to success:
1. Create a plan that involves saving
It may seem difficult to save, especially when you're just starting out and money is tight. Planning experts at J.P. Morgan recommend saving at least 10 percent of each paycheck during your early working years for retirement. If 10 percent feels out of your range, begin with small amounts which will make it a habit, and increase it as you get raises and pay off debt.
Automatic transfers from paychecks and bank accounts can help save money before it's spent. It also takes away the guesswork and emotion from saving and investing because the same amount goes into accounts each month, no matter how markets are performing.
2. Diversify your portfolio and stay consistent
A common risk management approach in long term investing is to pick a variety of funds that will withstand fluctuating economic environments and ensure appropriate asset allocation.
With retirement decades away, young adults have a luxury that older investors don't: the time to ride out volatile periods and allow investments to recover. Moving out of markets to avoid the lows increases the risk of missing out on the highs and falling short of goals.
3. Play the long game
If you have a 401(k) plan through an employer, see if they match your contributions, and save at least that amount. By not maxing out employer matching funds, you're leaving free money on the table. Ideally, you can invest even more—up to the current maximum of $18,000 per year.
If there isn't a retirement plan offered through your employer, savings accounts such as Individual Retirement Accounts (IRAs) allow up to $5,500 in tax-free investing per year.
Homeownership is a great source of equity and while 2008 was a jarring experience, millennials are not deterred from homeownership. Chase found that 23 percent of millennials currently own homes, and nearly 40 percent are looking to buy in the next five years.
Keep in mind, you have the power of time on your side. "A dollar saved in your twenties is hugely valuable in terms of what it's going to provide to you in your seventies," according to Katherine Roy, CFP, Chief Retirement Strategist at J.P. Morgan.
INVESTMENT AND INSURANCE PRODUCTS ARE:
• NOT FDIC INSURED • NOT INSURED BY ANY FEDERAL GOVERNMENT AGENCY • NOT A DEPOSIT OR OTHER OBLIGATION OF, OR GUARANTEED BY, JPMORGAN CHASE BANK, N.A. OR ANY OF ITS AFFILIATES • SUBJECT TO INVESTMENT RISKS, INCLUDING POSSIBLE LOSS OF THE PRINCIPAL AMOUNT INVESTED
Asset allocation/diversification does not guarantee a profit or protect against a loss
https://www.irs.gov/retirement-plans/plan-participant-employee/retirement-topics-401k-and-profit-sharing-plan-contribution-limits
The information within this document is being provided for informational and educational purposes only. It is not intended to provide specific advice or recommendations for any individual. You should carefully consider your needs and objectives before making any decisions. For specific guidance on how this information should be applied to your situation, you should consult the appropriate financial professional.
JPMorgan Chase & Co., its affiliates, and employees do not provide tax, legal or accounting advice. This material has been prepared for informational purposes only, and is not intended to provide, and should not be relied on for tax, legal and accounting advice. You should consult your own tax, legal and accounting advisors before engaging in any financial transaction.
JPMorgan Chase Bank, N.A. and its affiliates (collectively "JPMCB") offer investment products, which may include bank managed accounts and custody, as part of its trust and fiduciary services. Other investment products and services, such as brokerage and advisory accounts, are offered through J.P. Morgan Securities LLC (JPMS), a member of FINRA and SIPC. Annuities are made available through Chase Insurance Agency, Inc. (CIA), a licensed insurance agency, doing business as Chase Insurance Agency Services, Inc. in Florida. JPMCB, JPMS and CIA are affiliated companies under the common control of JPMorgan Chase & Co. Products not available in all states.
L.E. Walcutt is a Chase News contributor. He has written for Forbes and the World Economic Forum.