Community
Giving Back to Community
The Science of Baseball: Using the Game to Draw Students to STEM
Arizona Diamondbacks Partner With U. of Arizona Professor to Engage Kids
By
Kelsey Perry
Posted: 09/28/15
Updated: 11/10/17
As the baseball season winds down for the Arizona Diamondbacks, excitement is revving up at Chase Field in anticipation of the second annual Science of Baseball STEM Showcase.
The October 2 event features exhibits from professional organizations and youth clubs in Arizona in the fields of science, technology, engineering and mathematics (STEM). Last year, the inaugural showcase attracted 12,000 kids.
"It's truly an interesting, exciting, engaging and incredible way to engage the fan base and make sure they know the work of the D-Backs and the STEM program," said Debbie Castaldo, vice president of corporate and community impact for the baseball team.
The showcase will take place during one of team's last games of the season, with forty exhibits expected to be on display throughout the ballpark that day.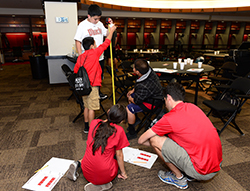 Attracting Kids to STEM
The Science of Baseball Program program began in 2013 and is the brainchild of Dr. Ricardo Valerdi, an associate professor of systems and industrial engineering at the University of Arizona. Valerdi wrote the program's curriculum and leads teacher instruction.
"There's a national problem with a STEM workforce shortage, so that's really where (the idea) came from. We are trying to figure out creative ways to get kids interested in STEM," Valerdi said.
The Diamondbacks knew right away the Science of Baseball program was something they wanted to be a part of, Castaldo said.
"Education is at the centerpiece of everything we do," she said. "But leveling the playing field for kids is a really important one for us. If you think about minority students, particularly girls, we were concerned, so we wanted to use our brand to see if we could take all of (Valerdi's) incredible knowledge and passion and bring it to life."
A Home Run for Girls
Castaldo estimates that more than 10,000 students have gone through Valerdi's Science of Baseball program at local schools. The current curriculum is being used in 250 schools this year and consists of 22 lessons, including Baseball Field Geometry, Ball Flight Results and Aerodynamics.
Castaldo said there has been a significant number of girls participating in the program and she expects that number to grow.
"The majority of the teachers are female, so when you have that female mentor that is bringing that STEM education to life, girls are going to get excited," she said. "That's going to be a natural transition."
Some lessons are taught in a traditional classroom environment while other are more hands-on.
"That's what the teachers say really works," Valerdi said. "You get somebody moving, and they get it. I literally mean running the bases or swinging the bat or launching a baseball with a water balloon launcher."
STEM Across Arizona, and Online
Arizona Virtual Academy, a public online charter school, rolled out its Science of Baseball STEM club in early September. Many of the lessons are being communicated virtually, with six being taught in person at the school's learning centers throughout the state.
Banji Judge, the community liaison for Arizona Virtual Academy, said the response from students and parents alike was positive.
"Everyone was so, so, so excited," she said. "I hope it gets up to 300-to-400 students."
The impact of the Science and Baseball program may not be visible for years to come as today's students become tomorrow's workforce. But Castaldo says it's important to introduce STEM concepts early.
"This generation is going to be the first globally that's going to have a lot of challenges in front of them and with the right STEM education they're going to have an opportunity to reverse some very scary trends."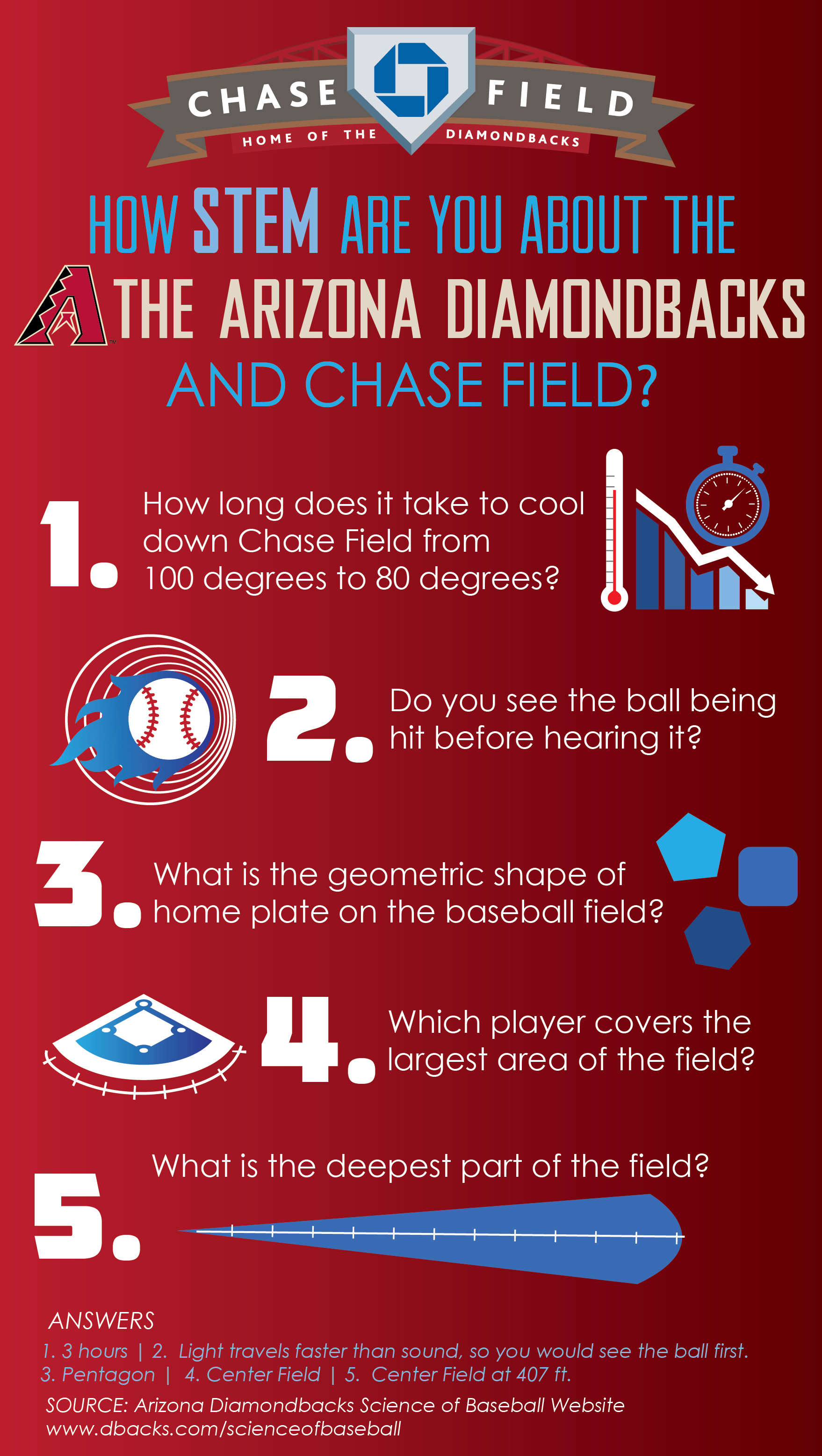 The Science of Baseball STEM Showcase presented by Chase and Insight will take place on Friday, October 2 during the Diamondbacks vs. Houston Astros game.
Kelsey Perry is a sports journalist based in Phoenix who has reported for The Arizona Republic and KPNX-TV.