Your Money
Money Lessons
Moving Out Camp Preps Teens for the Real World
By
Shannon Kelley
Posted: 09/28/15
Updated: 11/10/17
It's payday at Moving Out Camp, which means each of the 15 attendees, aged 14 to 18, has just received $1,000 of faux-money. But before they can say ka-ching, things get real.
That $1,000 dwindles quickly, as each kid stops at debit stations set up around the room to pay simulated bills. There's a bag labeled rent, one for living, another for car-related expenses; bags for credit cards, play, education, donations and "piddly junk." They'll perform this exercise several times during the three-day camp, tallying everything in a ledger and reconciling their records with their "cash" to make sure they're keeping proper track.
This budgeting exercise is designed to arm these kids with practical financial know-how before they strike out on their own. It's an essential skill set for life, but it's an education many never receive, says Elisabeth Donati, founder of Creative Wealth International and Moving Out Camp.
Her interest in all things financial began several years ago. "I realized some of my friends had a lot of extra money," Donati says. "I thought, what am I missing?"
Educating Herself, Then Others
She says she immersed herself in information about money and investing, stunned at how much she had never been taught. The more she learned, she says, the more empowered she felt and the more she saw the need for a financial training program for kids.
She founded Creative Wealth International, assembled a board of experts to develop an engaging, informative curriculum, and held her first camp in 2002. Today, she and her team operate financial literacy camps for kids, teens, and adults.
In addition to the ABCs of financial fluency, Moving Out Camp teaches teens how to handle many of the grown-up responsibilities that go along with moving out of the house.
It's a time that brings plenty of changes and challenges: being away from one's family, navigating a different social environment, the pressures of college and new jobs. Add to that managing expenses, dealing with landlords and roommates, and tackling the chores and errands that mom and dad may have handled, and it's not hard for a newly-independent young adult to be overwhelmed.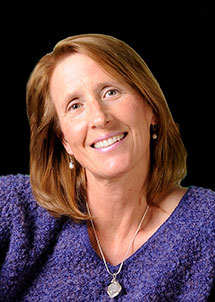 From Savings to Securities to Real Estate
At Moving Out Camp, teens are taught how to make a budget, set up a bank account and use a credit card responsibly. They learn about investments, too — using poker chips as a reminder that they can be a gamble — and the passive income they can generate.
Realtor Staci Caplan answers questions about renting an apartment, and explains how to be a stellar tenant. "Leave your place better than you found it," she advises. Also, when in doubt — say, if you want to have a party or paint your room — ask. "Don't be afraid to communicate," she says.
The teens brainstorm lists of everything they'll need for their first apartment, from towels to plates to a box of baking soda for the fridge, then revisit those lists, marking each item as either a want or a need.
Learning to differentiate one from the other is a savvy skill to use when it comes to most purchases, Donati says.
"People don't plan to fail, they fail to plan," reads a sign taped to the wall. The importance of planning and thinking about the future is the biggest lesson for the kids to take with them, Donati says, and it goes hand-in-hand with another: "Pay yourself first. If you want financial freedom, take a chunk out of every paycheck for when you're older."
Moving out can be frightening, but with information and a plan, it can feel more manageable. Maybe even exciting.
"There are lots of moving parts; moving out seems really daunting," says camper Caitlyn Krone, 18. "But when you learn about it, it takes out some of the scariness," she adds, breaking into the smile of someone with big plans.
Find out how to get tools that help manage your family's credit health and financial fitness with Chase Slate.
Shannon Kelley is a writer and author based in Santa Barbara, California.