Your Life
Discover New Destinations
How I Travel: Panic! At The Disco's Brendon Urie
By
John Newton
Posted: 10/02/17
Updated: 05/23/19
Chase Sapphire cardmembers were treated to a special experience with Panic! At The Disco prior to their concert at Madison Square Garden and the Forum. To learn more about Chase Sapphire events and experiences, click here.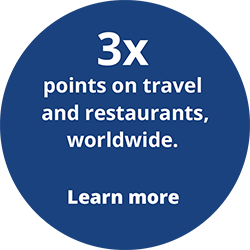 When the rock band Panic! At the Disco signed its first record deal over a decade ago, its members had never played a single concert. Since then, the group has released five albums, including 2016's chart topping, certified-platinum album "Death of a Bachelor,"and have performed at hundreds of venues from Asia to Europe, and throughout the United States.
Logging so many miles on the road makes lead vocalist Brendon Urie not only a chart-topping musician, but a travel expert. Urie gave Chase Sapphire a window into his world—from what kind of games he plays to relax to who his favorite traveling companions are. (Hint: They have four legs). And he sat down with us to give us the dish on unexpected discoveries, a tour mishap that has turned into a tour tradition, and where he wants to go next:
Q: | When you have a free day in a city you have never visited, what do you do?
We'll drop our stuff in a day room and head out all day and see where we end up. In Birmingham, England, we stumbled upon this aquarium [the National Sea Life Centre]. We learned all about marine life and the 4-D film was incredibly awesome. If you are willing to walk long and far enough, you're going to come across something cool and unexpected.
Q: | What are some of your favorite bars and live music venues?
All I need are places with good beer, some pool tables, maybe darts, and good music. I love the Brooklyn Bowl [in Williamsburg, Brooklyn, New York]. It has bowling lanes, but also a massive stage and dance floor. We were in St. Louis a couple of years ago, and we wandered around checking out all the craft breweries there. Four Hands Brewery was one of my favorites.
Q: | Do you have a favorite city to visit on tour?
St. Augustine in Florida. We first ended up there by chance seven years ago when our bus broke down. We ended up at a row of dive bars and met the craziest people, but crazy in the best way. Now we have made a tradition of always stopping there when we can. We'll spend the day out on jet skis, and then head out for dinner and drinks.
Q: | Which destinations are on your wish list?
Florence and Venice. My wife and I traveled to the Amalfi Coast for our honeymoon, but I have never been to either Florence or Venice. I want to see Florence just for all the history there, and to see how well preserved it is there. I'm also a big fan of the game "Assassin's Creed," and so I've seen Florence through it.
Q: | You sometimes travel with your dogs. Do you have tips for other people who want to bring their canine friends along?
What has surprised me is how accommodating most hotels are. Even if they don't make a big deal about accepting pets, when you call they will tell you that dogs are allowed and they often have dog beds, toys, and treats. Also dogs feed off their owners' vibes. If you are having a good time, they will too. And find ways to let them run around. You've got to let them tucker themselves out.
John Newton is a Chase News contributor. His stories have appeared in AFAR, Condé Nast Traveler, and Travel+Leisure, among other media outlets.