Your Money
Understand Your Finances
6 factors to consider if a home equity line of credit is right for you
By
Pauline Millard
Posted: 09/25/17
Updated: 02/28/20
The following article is part of "The Anatomy of..." —a Chase series that demystifies seemingly complex financial concepts and terms. The article is presented by Chase Home Lending.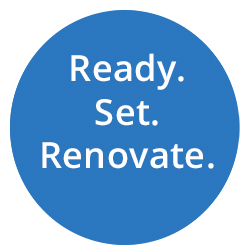 If you owe less on your house than it's worth, you might be able to tap into that equity for home renovations, or to pay off debt.
"Equity is the market value of your home less what you owe on your mortgage," says David Lopez, a Philadelphia-based Certified Public Accountant. That's where a home equity line of credit, or a HELOC, can help.
Here are six factors to keep top of mind when deciding if a HELOC is right for you:
1. Calculate your equity
A HELOC allows you to borrow money against the home you already own.
To calculate your equity, subtract what you owe from the home's current value. Then, divide that amount by the home's value to get the percent of your equity.
For example, Jane and Chase Smith owe $180,000 on their $250,000 home. They have $70,000 equity. Divide $70,000 by $250,000, and the Smiths' have 28 percent equity.
2. Understand eligibility
To qualify for a HELOC, you generally need a good credit score and at least 20 percent equity in your home. With the Smiths' 28 percent equity, they would likely be in good shape with most lenders. Home Lending Advisors can also help check your eligibility.
3. Draw and repayment periods
A HELOC has two stages: the draw period and the repayment period.
During the draw period, you have access to the money as you need for up to 10 years.
The repayment period comes next and can last up to 20 years. You won't be able to withdraw money during repayment.
During both phases, you'll pay back principal and interest on the outstanding balance.
4. Spending flexibility
Unlike a standard loan, a HELOC gives you the flexibility to decide how much you want to use and when, similar to how you would withdraw money from a savings account.
5. Interest is variable
While you have access to the full amount of the HELOC, you only pay interest on what you've drawn. The interest rate is generally lower than other kinds of loans and credit, but it's variable and moves up and down with the prime rate or another index.
You may also have the option of locking in a specific amount at a fixed rate for the remaining term of your line of credit, such as a Chase Fixed-Rate Lock℠ Option.
6. Using your equity
A popular way to use a HELOC is for home improvements, but you can also use it for other expenses. Common uses include funding a college education or consolidating debt.
Like any lending tool, there are factors to consider, such as variable rates. But if you manage these risks, a HELOC can be a smart way to help make your plans a reality.
Pauline Millard is a Chase News contributor.