Your Life
Enjoy Dining and Entertaining
In the kitchen with: Alon Shaya
The chef talks about exploring identity and telling stories through food
By
Katherine Martinelli
Posted: 09/28/17
Updated: 05/23/19
Alon Shaya was a featured chef at the Seaport Food Lab presented by Chase Sapphire at the Seaport District in New York City. To learn more about Chase Sapphire events and experiences, click here.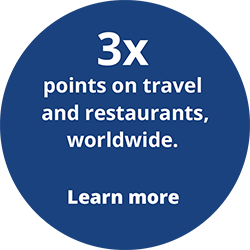 New Orleans might seem like an unlikely destination for hummus, but Chef Alon Shaya changed all that when he opened his namesake Israeli restaurant in the Garden District a few years ago. Shaya was an instant success with his modern takes on classic Israeli dishes using local Louisiana ingredients.
But the James Beard award-winning chef—who was born in Tel Aviv and raised in Philadelphia—didn't start out cooking Israeli food. After training at the Culinary Institute of America, Shaya worked under renowned mentors like pioneering French chef Jean-Louis Palladin and New Orleans icon John Besh before moving to Italy to pursue his passion for Italian cuisine. Upon returning to the Big Easy, he opened Domenica—and later, the casual spin-off Pizza Domenica—with the Besh Restaurant Group.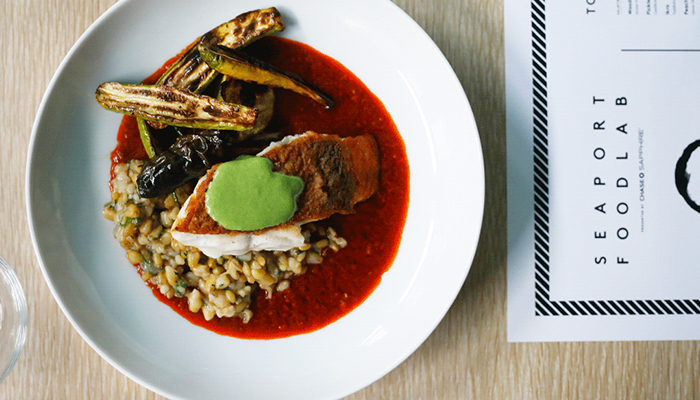 Only after the success of Shaya's Italian eateries—and multiple trips back to Israel—did he open Shaya, which has garnered critical acclaim and drawn gastronomes from near and far to sample deceptively simple dishes like whole roasted cauliflower and matzo ball soup with Yemenite curry. We caught up with Shaya during his stint at the Seaport Food Lab in New York City to talk about his influences, inspiration, cooking Israeli food in New Orleans, and the future of dining.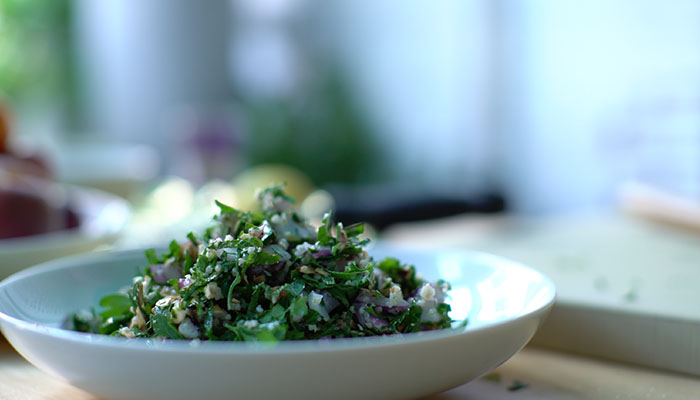 Q: | What inspired you to open an Israeli restaurant in New Orleans?
I was born in Israel and I grew up cooking Israeli food with my mother and my grandmother. In 2015, I opened Shaya and started cooking Israeli food in New Orleans. Everybody thought I was crazy, but I said, "No, this is really something that is important that I do. Whether it fails or does well, I need an outlet to cook this food." And it's gotten such a great response. I feel like the food is really unique in the sense that I get a chance to tell my life story through the food.
Q: | How are you inspired by travel and the places you've been?
I'm inspired by everywhere I go and people I meet and restaurants I eat at. I have those experiences and I'm constantly building them up to decide, "What am I going to cook next? How am I inspired by this? How does what I'm having now change the way I've been doing something for a while?" It's a constant evolution. There's no beginning, there's no end. It's constantly happening. That's what I love about the job, that it's a moving target.
I never feel stagnant because I'm always getting a chance to learn something new and to try something that I don't know how to make. And that's a lot of fun for me. I can go back to every dish and tell you where it comes from, how it all happened, why it's on the menu tonight. And it's fun to share that story with the diners.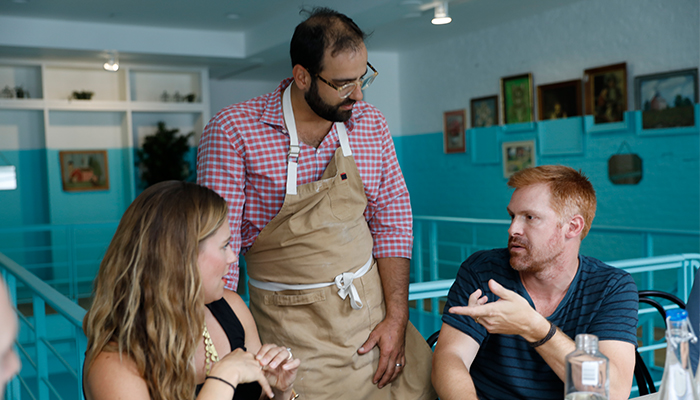 Q: | How does living in the South influence the way you cook Israeli food?
Israeli cuisine is very much a melting pot of cultures. What I love about it is that all of those cultures really live off of that land, and cook from that land. When I'm cooking in New Orleans I'm using that same sensibility, and I'm looking in my own backyard to see, okay, okra's in season right now. Let's put that into shakshuka, which is this great Israeli dish of stewed tomatoes and onions and peppers that you crack some eggs into and serve with green chile.
We're doing this great baklava with pecans and cane syrup, which kind of tastes like the love child of a pecan pie and baklava. And that is fun for us because it's Southern ingredients with Turkish cuisine coming together onto one plate. That's something that our pastry chef, Bronwen [Wyatt], came up with at Shaya.
Q: | What do you think is the future of dining?
I think the future of dining is such a loaded question because it's so many different things. I think that it's important for people to find their story and cook the foods that mean something to them. And I've seen that happen more and more, where people aren't trying to force a kind of cuisine into their portfolio, but really being proud of who they are and telling a story through food. I think the food tastes better that way, and I hope to see more of that continue.
Katherine Martinelli is a Chase News contributor. Her work has appeared in Bon Appetit, Travel + Leisure, and The Washington Post.