Your Money
Retirement
'Still Alice' and Elder Fraud: Protecting Vulnerable Seniors
Author Brings Perspective to Conference on Financial Scams
By
Jennifer Chandler
Posted: 09/23/15
Updated: 11/10/17
There's a moment in the film based on Dr. Lisa Genova's novel Still Alice where Alice Howland, a linguistics professor with early-onset familial Alzheimer's disease, speaks in front of a room of fellow Alzheimer's patients and their families. She's nervous, fumbling and using a highlighter to skim the words on her page so she can remember what comes next. She tells the crowd not to think that she is suffering. She isn't suffering, she says, she's struggling — and trying to "master the art of losing."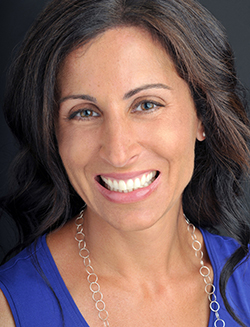 This art of losing took on two meanings at the recent World Elder Abuse Awareness Day conference hosted by JPMorgan Chase: The loss of memories, moments, words and relationships, but also, the loss of the control over important issues like your finances, perhaps increasing the chances of fraud and financial exploitation.
Genova, a renowned Harvard neuroscientist, discussed the inspiration for her self-published debut novel: Her grandmother, who struggled with Alzheimer's disease. Genova spoke candidly about that time in her life and joked that in true Italian family fashion, her grandmother forgot the names of all of her daughters before forgetting the names of her sons.
Genova said that in spending time with her grandmother she learned to live in the moment, a theme weaved throughout her novel and in the recent film adaptation starring Julianne Moore.
Vulnerable Seniors
But living in the moment is sometimes hard, especially when you are the family member struggling with how to plan for the future. You want to be sure that your loved one is taken care of, not taken advantage of.
In 2015 it is estimated that 5.1 million Americans over age 65 have Alzheimer's disease or another kind of dementia, according to the Alzheimer's Association, with that number expected to grow significantly in the coming decades unless a treatment is found.
Planning for financial issues and to protect the elderly from fraud is essential, especially for those suffering from some form of dementia.
Elderly people with mild forms of dementia experience a decline in their financial skills faster than other skills, said Amy Nofziger, director of regional operations for the AARP Foundation's Income Impact Area Programs. "Older loved ones might know who the president is and the date, but are unable to count back from 100," she said in an interview, making them more vulnerable to fraud and financial exploitation.
Protecting Your Loved Ones
Nofziger said that the best way to protect the elderly from fraud is to educate them about the topic. Starting a discussion about elder fraud with a loved one may be difficult, so Nofziger suggests talking about the movie or book Still Alice or bringing up an article on the topic to broach the subject and then move toward more personal discussion.
The elderly often struggle with an inability to spot scams, but Nofziger said that knowing what signs to look for has proven effective. Some of the most common red flags include situations which may sound too good to be true, such as winning a lottery that you have not entered or receiving unsolicited calls or emails requesting credit card information or wire transfers.
Engaging in conversation about these signs of fraud empowers the elderly by providing them with the tools needed to protect themselves. It's a way to "master the art of losing" while trying to minimize the chance of losing everything.
For more information on how to protect yourself and your loved ones, visit the AARP.
Photo: iStock/Getty Images | Jennifer Chandler is a freelance journalist based in New York.