Your Life
Experience Insider Access
The Captain's Picks Episode 3: Style & Sophistication
Posted: 09/22/16
Updated: 02/28/18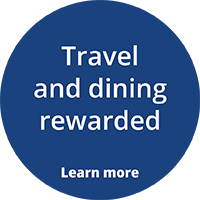 Chase Sapphire Preferred is the Official Credit Card of the Ryder Cup.
In a sport where athletes traditionally play as individuals, traditions like dressing in the same uniform helps forge a bond amongst players. Love III traces the roots of Ryder Cup fashion, and the Captains and wives who have made the style of the Ryder Cup so memorable.
In the next episode, Davis Love III will spend some time on the green to get to know his potential Captain's Picks.
Chase Sapphire Preferred® is the Official Credit Card of the 2016 Ryder Cup. Learn more about the Ryder Cup and other cardmember events at chase.com/SapphireOnLocation.