Your Money
Discover Trends & Technology
Here's what you need to know about Finn
By
Melissa Feldsher
Posted: 09/19/18
Updated: 09/21/18
Last year, we launched Finn, an all-mobile bank product that lets you do everything from opening an account to making deposits, sending money to paying bills. Finn also offers a lot of tools that make it easy to monitor spending, adjust savings, and take control of your finances.
Here are a few ways it can help you start saving today:
1. Keep track of your spending
Finn can instantly show you what you spend money on. You may be spending more money on super-sized pumpkin spiced lattes, or lunch sandwiches, or cocktails than you realize. Once you know where your money is going, it's a lot easier to think about where to cut back. You can program Finn to add to your savings whenever you spend a specific amount in your local coffee shop or on video games. And, of course, watch out for the invisible drains on your budget.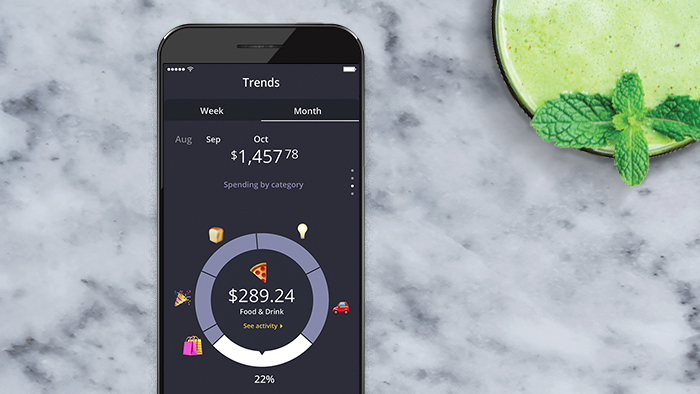 2. Save, regardless of whether you're happy or sad
Let's face it: money impacts how we feel. Well, Finn lets you rate your feelings about your financial transactions. So, you can track if a certain type of expense makes you happy or sad, if you feel like you need it or just like you want it. Following the connection between your expenses and your emotions, you'll be able to prepare for the events that make you want to spend and anticipate the ones that make you want to save money.
3. Set an inspirational goal...and stick to it
You can connect savings to your goals: at the touch of a button, you can put money in your vacation fund or a savings account for a new car. Or, you can set it to contribute to your goal every time you spend on something less enjoyable, like paying off your student loan.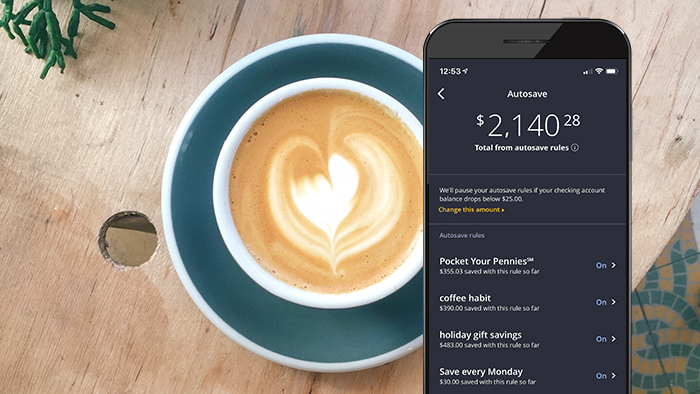 4. Get more accountability—and access
Finn helps you spend only what's in your account. Finn clears the way by giving you access to more than 29,000 ATMs across the country. If you want to learn more about how Finn can change the way you bank—and put your accounts at your fingertips—click here.
Melissa Feldsher is Head of Finn, a new Chase product.