Community
Plan Your Future
What it's like to live in a multigenerational household?
By
Bruce Watson
Posted: 09/19/18
Updated: 02/19/19
This article was originally produced by and published on Refinery29.
Modern Money Matters is Refinery29 and Chase's exploration of what the modern American family really looks like—from starting a family to moving—and what it actually costs to make it all happen.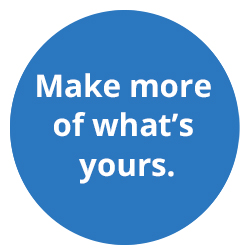 After decades of decline, multigenerational households are making a comeback. Today, more than one in five Americans live in a home with three or more generations under one roof...and the numbers are rising.
It's not hard to see why extended families are moving back in together: from rent to child care, utilities to meals, living with multiple generations of your family can cut costs—and extend your support structure. To find out more about the benefits and challenges of multigenerational living, we spoke to Olivia Figueroa, a single mother of two. She and her parents bought a house large enough to enable three generations of their family to live under one roof. Here are some of the keys she found to building a successful multigenerational household.
Bruce Watson is a Senior Editor at Chase News. His work has appeared in the Guardian, Esquire, and the New York Times, among other media outlets.