Your Money
Real Estate
Journey to Home: Clearing the Closing
By
Kate Ashford
Posted: 09/18/15
Updated: 11/10/17
Once you have an accepted offer on a house, you begin a process that you hope will lead you to the closing table. For many people, closing goes smoothly. But settlement is often delayed, and in recent months, 7 percent of contracts have been terminated without closing, according to the National Association of Realtors.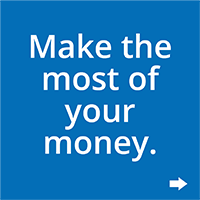 There are a variety of steps you can take that may help the closing process along:
Don't open new credit.
Lenders generally check your credit one last time before the loan closes. If you've done something that affects your credit score, you suddenly may not qualify for the mortgage anymore. "Anything that has to do with your Social Security number, do not do it," says Eddie Espinoza, a mortgage banker with Chase in San Diego. "Don't do anything."
Don't move money around.
Your lender has already taken a hard look at your savings and account balances and has a good feel for how you're going to afford the house you're buying. "At the very end, if there's large movement of assets or funds, that's going to require an explanation or it's going to significantly change your reserve requirements," Espinoza says.
Be clear on the contract.
"Are the kitchen appliances staying or going?" says Sandra O'Connor, a real estate agent in Greensboro, N.C., and a regional vice president of the National Association of Realtors. "Is that riding lawn mower part of the contract or not? And is everybody going to be moved out on time?" It's important that you understand exactly what you're getting—or not getting—to avoid confusion at the end.
Get homeowners insurance squared away.
Many homebuyers get a quote but never pull the trigger on buying the actual policy. But you may find that a late request for insurance coverage causes a delay.
Wait on those big purchases.
"One of the most drastic things somebody can do is go out and spend a large sum of money, either on new furniture or a new car or a boat for the house they're purchasing," O'Connor says. "And that actually changes their financial ability sometimes to buy the house." Wait until after the closing to consider purchasing big-ticket items.
Respond quickly.
If your lender needs something from you, don't drag your feet. The quicker you can get documents back to them, the faster the process will go. "We also ask clients about the best form of communication with them," Espinoza says. "Are you really good with email? Scanning items? PDFing things? Time is of the essence."
Photo: iStock/Getty Images | Kate Ashford is a freelance journalist who writes about personal finance, work and consumer trends. She has written for BBC, Forbes, LearnVest, Money, More, Real Simple and Parents, among others.