Your Money
Understand Your Finances
What you should do to prep for disaster—and bounce back
By
Bruce Watson
Posted: 09/14/18
Updated: 10/01/18
Preparation—and resilience—is key for a variety of weather challenges, including hurricanes, tornadoes, and earthquakes. It all comes down to planning to stock your house with bottled water and nonperishable food, and setting an evacuation plan—and, possibly, setting a blueprint for getting back on your feet.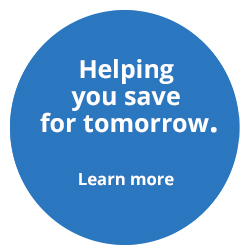 With that in mind, we've compiled a list of seven of the most important things you should do to financially prepare for—and recover from—hurricanes, earthquakes, tornadoes and other natural disasters.
1. Compile your contact information
Gather all of your important phone numbers in a physical list, as well as a secure digital space that you can easily access from a computer, if needed. You never know when your cell phone might run out of power, or get soaked in floodwater or rain.
2. Check your insurance
Do you know what your insurance coverage is in case of a flood? A tornado? An earthquake? When is the last time you updated your policies?
According to a recent study, the average cost of household flood insurance in the US is $707 per year. Take a good look at your homeowner's, car, renter's, health, and flood insurance policies with an eye toward rebuilding after a disaster. Make sure you know exactly what is and isn't covered by insurance, and what your deductibles may be. If your coverage isn't sufficient to replace your car, your home, or another vital part of your life, now is the time to adjust it. Know whether your insurance covers the costs of repairs.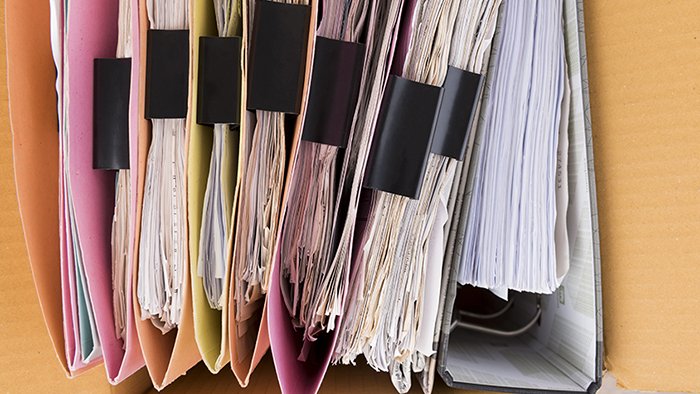 3. Collect your vital paperwork
Surviving a disaster—and rebuilding afterward—can require a host of documents, from car registrations, to birth certificates, to insurance policies, and health insurance cards. To prepare, compile physical and virtual copies of all your vital paperwork. Make sure you have the title to your house, if possible.
Double-check your credit cards and bank cards, and keep them handy. Put your car documents in a waterproof bag in your glove compartment and the rest of your vital papers in a portable, waterproof container that you can easily carry. Scan your documents and upload them to a secure, password-protected online storage space that you can access from a public computer.
4. Double-check your passwords
Before a disaster hits, check all your online passwords and codes to ensure that you'll be able to access your accounts from a public computer. While it's great to save your passwords in a secure place, it pays to memorize them—after all, you don't want to be stranded if you get separated from your phone.
5. Build an emergency fund
Disasters can be expensive, both before and after they happen. To handle the costs of disasters, the average US family should have a buffer of about $2,400, according to a recent JPMorgan Chase Institute report. So build an emergency savings fund—just a few dollars from every paycheck. Carefully consider the costs of preparing for storm—including boarding up your windows, and supplies, like nonperishable food, toiletries, and medicine. Think through the budget you may need to evacuate to a hotel, and pay for gas.
It's also worth putting aside money to cover rent or mortgage payments, utilities, car payments and student loans.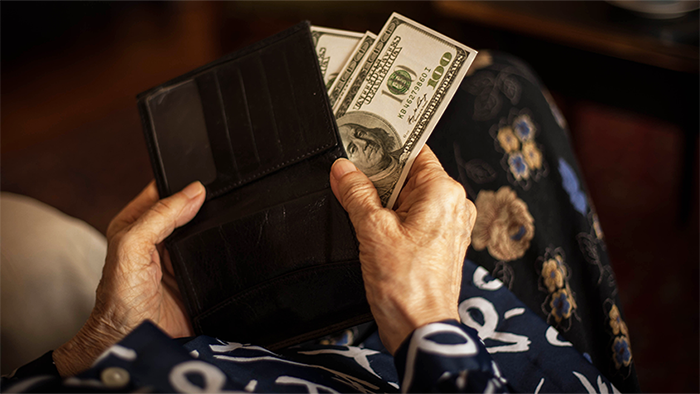 6. Have cash on hand
After Hurricane Sandy hit the Northeast in 2012, it took weeks to fully restore electricity to some communities. While you should be able to access your credit and debit cards soon after a disaster, it doesn't hurt to keep a small fund of cash or traveler's checks on hand, in case of an outage that separates you from your money.
7. Carefully vet contractors
If you're in the unfortunate situation of having to rebuild after a disaster, tornado or earthquake, carefully vet contractors. Check with your local Better Business Bureau, and ask friends, relatives and neighbors for referrals to trusted contractors.
Ultimately, the key to resilience and survival is flexibility—and planning. When Mother Nature comes knocking, be ready for the unexpected.
Bruce Watson is a Chase News senior editor. His work has appeared in the Guardian, the New York Times, Esquire, and other media outlets.