Small Business
Start Your Business
The Power of Social Media
What I Wish I Knew When I Started My Business
By
Jake Marlin
Posted: 09/14/15
Updated: 11/10/17
Jake Marlin owns Speakeasy and Swingbelly's Beachside BBQ in Long Island, New York. Here, he shares what he wishes he knew when he started his business.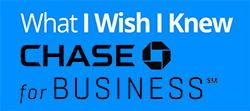 "It's Sunday night. The weekend rush is finally over. Inventory is done, and ordering is ready to begin. I've jotted down some ideas for specials this week, and I am ready to head out."
On my journey in the restaurant industry, that is what I heard other chefs say.
That is what I used to say.
"The social media revolution has been going on for a long time, but surely it won't crack the protective walls of our kitchens."
That is what I used to think.
I was wrong.
It's 2015, and there is a different kind of "app" on the menu. The restaurant industry has been engulfed by the future, so I need to stay in the office for a little while longer. Reviews need to be read, and responded to. Facebook needs to be updated. Instagram has to be checked. My inbox needs to be reviewed for any upcoming catering orders, and a mountain of email addresses must be added to our customer database for future promotions and pre-emptive birthday emails.
The Social Media Workload
Anyone who "friends" us can have up-to-the-minute information on specials, live music or anything we want to sell them. If they choose to "follow," they can see photographs of our food as it's coming out the kitchen in real time. You don't need to wait anxiously for a food critic to surprise you on a Friday night, and then feverishly search the newspaper for her work. The Internet has given that power to every diner who enters your establishment. The whole world will know how great (or awful) your Cuban sandwich is, sometimes before that customer takes her second bite.
Social media is only scary because we are still learning how to utilize it.
It's hugely advantageous to us as a business. It gives us up-to-the minute insight on what our customers are feeling, and more importantly what they want. It gives us a direct line to each person, 24 hours a day.
I am still learning how to use these social media apps to grow my business. Just when I figure one out, a newer, more popular one emerges. If I knew this was the direction we were heading, I probably would have taken some computer courses.
I was working in a restaurant about 15 years ago and saw my sous chef using a tape recorder. He was making a recording for the following morning, detailing for the chef how the night went, what needed to be ordered and what needed to get done. Until then, I had only seen prep lists written on paper. I remember thinking how smart he was use for using technology in such an advanced way.
If only I had seen what was really coming.
For everything your business needs in one place, from news and expert tips to valuable products and solutions, visit chase.com/forbusiness.