Small Business
Start Your Business
Starting a Restaurant Takes Passion and Dedication
What I Wish I Knew When I Started My Business
By
Alexis Trolf
Posted: 09/14/15
Updated: 11/10/17
Alexis Trolf owns Lost & Found restaurant in Long Beach, New York. Here, he shares what he wishes he knew when he started his business.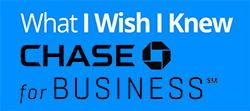 As with so many things, it takes years to learn the skills necessary to succeed in the culinary world. Recipes and techniques, flavor profiles and pairings, seasonality and availability — all of this factors into the daily operation of a kitchen.
I had been lucky enough to learn those skills at a relatively young age, and at 26 I was the chef de cuisine at a popular neighborhood restaurant. Charged with reinvigorating a somewhat stale and outdated menu, my mind was awash with ideas. Not only recipes and techniques, but ingredients, staff training, and standardizing procedures. It was overwhelming at times, but after a few missteps my staff and I hit our stride.
After a while, I found myself thinking of doing something that was more my own. I couldn't imagine working to fulfill someone else's vision of what a restaurant should be; I needed to execute my own vision.
A few years later I had the chance to step in as chef and partner of an established restaurant in my home town of Long Beach, New York. The restaurant had opened to much fanfare a decade earlier but had slipped into a kind of rut. The food had become unimaginative and the dining experience lackluster. I believed I was up to the challenge and looked forward to putting my stamp on things, albeit with partners.
A Busy Summer, Then Tragedy
As a beach town within easy reach of Manhattan, Long Beach is a largely seasonal economy, and during my first summer we experienced a surge in patronage. More than just a neighborhood favorite, we were becoming a destination. While it wasn't 100% my own, I was proud of what we accomplished. We had a wonderful staff. I was able to be creative with the menu and immensely enjoyed cooking for both neighbors and visitors each night.
We rode that wave, pardon the pun, until October 29, 2012, when Hurricane Sandy hit. Long Beach was in shambles, and our restaurant was ruined. Without an adequate insurance settlement, my partners and I had to walk away empty handed.
Over the next year, I held a handful of cooking jobs around New York. None compared to the joy and challenge of operating my own restaurant. A year after Sandy, I took a job in a high-end Manhattan restaurant and finally felt a measure of stability return. Even though I wasn't captain of this ship, it felt good to finally be part of a likeminded crew. It felt good to work again.
But as I was learning how to find happiness in my work, I couldn't help but think about striking out on my own again. And in 2014, I made up my mind to do it. This time, if I could manage, without partners. And more importantly, this time from the ground up. Not without reluctance, I resigned from the restaurant that had given me back my purpose.
I began scouting for locations, and soon found a small storefront in Long Beach across the street from my old restaurant. I didn't want to waste one more day. I pulled together my resources, signed a lease, secured the necessary licenses and equipment and got to work.
The Costs of Launching
After two long years, it was all happening. Even though we had to move quickly, I thought I had everything covered. But, as they tend to, things proved more complicated than I had imagined — and more costly.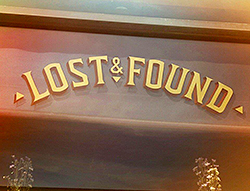 Construction was the first thing to go over budget. I had underestimated our opening expenses, but by now I was too far into the process to back out. I had to find a way to open the restaurant. The paperwork was signed, and I was going to be on the hook one way or another.
I did what so many small business owners have done: find a way to make it work. I took out another loan, tightened my belt, and hoped that my idea and perseverance would pay off.
With that in mind, after a few uncertain months, Lost & Found opened its doors in early 2015. Now, six months in, our tables are often reserved several weeks in advance. Our wait list continues to grow. Patrons are excited about the food, but equally important, they're excited about the service and the atmosphere. Standing in my open kitchen on a busy night, looking out at diners enjoying themselves, I can see that we've created not just a place to come and eat, but a place to feel at home and enjoy one another's company. With a bit of luck and continued hard work, we hope to be doing this for years to come.
I knew it would be a struggle, and that I would have to diligently see through every aspect of this, large and small, but I wish someone had told me ahead of time the extreme amount of dedication and perseverance necessary to succeed. Not to talk me out of it or to warn me off, but to tell me that despite the odds, someone was convinced the hard work would pay off.
Like everyone, I've had my share of luck as well as hardship. But by learning to believe again in the rewards of hard work, I've managed to find myself hopeful and happy, building relationships and looking forward to opening my doors each day.
For everything your business needs in one place, from news and expert tips to valuable products and solutions, visit chase.com/forbusiness.