Small Business
Start Your Business
Eataly's CEO: I Had to Learn to Delegate
What I Wish I Knew When I Started My Business
By
Nicola Farinetti
Posted: 09/14/15
Updated: 11/10/17
Nicola Farinetti is the CEO of Eataly United States. He is the son of Oscar Farinetti, the founder and creator of Eataly. In 2007, Oscar opened a 30,000 square foot store in Turin, Italy, that joins elements of the lively European open market and a learning center. In 2010, Nicola helped bring his father's concept to America, opening a 50,000 square foot New York location. Here, Nicola Farinetti shares what he wishes he knew when he started Eataly in America.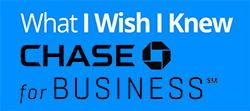 When we opened Eataly in New York, it was crazy. From August 31, 2010, until January after the holidays, we were packed every single day from 10 a.m. to 11 p.m.
We had the security guard closing the door because we had too many customers. For four months straight. So it was insane. It was lovely, but it was insane. We knew how to do our job but we didn't expect that much so fast. That's New York City, right?
We were prepared for nothing. We thought we were going to do $35 million and we did $72 million. So we had half of the staff we needed. We started with something like 350 employees, and today we have 750. Everyone at the beginning was doing the work of three people. After 10 days, we got scared and picked up our phones and called Italian managers to see if they could come to the United States to help us.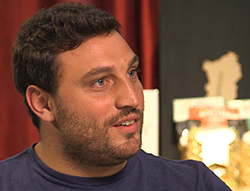 Ramping Up Quickly
I arrived in New York from Bologna, where I had opened a store with 65 employees. A few months later I found myself with hundreds of employees. You have a learning curve before you can trust them. You have to make sure that they know the brand, the philosophy and what the company would like for the clients. Eventually you realize that you can't do it all by yourself. It took me a while, but I did it.
I wish I knew since the beginning not to do everything myself and to work with the people I had around me. Opening a store is so complicated. You work from 7 a.m. to 2 a.m. every single day for two months. I'm Italian, so I'm a freak about all the little details. I'm a hands-on kind of guy.
I'll give you a very perfect example. In Eataly New York, we have a department on Fifth Avenue which is our Lavazza Café and our small espresso bar. There is also a panini station, a pastry station and gelato. Those today represent 13% of sales in our store. A huge amount of customers go through that particular place.
At the beginning, we didn't hire any manager to work the department. We thought we would use our general retail manager. Today we have six or seven people dedicated just to that department. So at first I was managing it in my five spare minutes between everything else. I couldn't shake off all these little tasks: ordering collateral, making schedules, hiring people. I needed to stop that, give those tasks to someone else and organize the department better.
I was also overseeing the whole HR team, because we needed to hire so many people, and managing the retail side. We had Mario Batali, Joe Bastianich, and Lidia Bastianich helping with the restaurant side, so the restaurants were very covered. Retail was my end.
I was trying to figure out every little issue. The baker one night didn't show up so was not going to bake. And the fresh pasta machine — that was imported from Italy of course — every now and then stopped working. There was no one in all of the United States who could fix that, so I had to call to Italy and try to do it.
Translating Business Styles
It's a very long process for an Italian to understand the way to do business in the United States. It's continuous learning and adapting. After New York, I went back to Rome to open a new store, and I was a completely different manager. I wasn't micromanaging every single baker or cashier. I was more into the scope of the store and seeing the whole business from a bigger point of view.
It wasn't until Christmas that I learned I could step back from Eataly in New York. Four months after we opened, I went home for four days. Christmas in my family is a big deal. We all work a lot, so we always have the 24th and 25th of December as time we're together. So I wanted to come back. I checked with everybody and they said, "Don't worry, go, we'll be fine."
And they didn't call me! Nobody called me for four days. Never, never, never. And it's a big deal because they're two or three of the busiest days all year. So finally I realized that the store could run without me.
For everything your business needs in one place, from news and expert tips to valuable products and solutions, visit chase.com/forbusiness.