Small Business
Start Your Business
The Explainer: Business accounting terms
Know Your P&L from Your Balance Sheet
By
Kate Ashford
Posted: 09/11/15
Updated: 02/12/19
Managing business finances can be difficult. The Explainer aims to help you better understand the services, terms and strategies that make your business tick.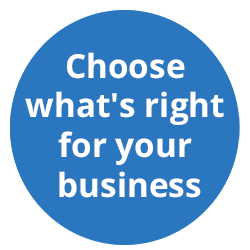 Although it may not be the most exciting part of running a business, accounting is a crucial piece of the financial puzzle. Good accounting gives you a picture of how your business is doing, along with the records required for many tax and legal purposes.
"One of the biggest mistakes small business owners make just out of the gate is not managing the back office correctly," says Charles Capers, a business adviser with the University of Houston Small Business Development Center. "Doing their books, income statement, balance sheets, cash flow statement ... Who's going to make sure that's being done quickly and correctly?"
As you figure out your finances and line up the right help, here are some terms to know and some tips from experts on finding an accounting professional.
Profit & Loss (P&L) Statement:
This shows your revenues, costs and expenses for a particular period. But it's not the whole story. You might look at the bottom line and celebrate having $10,000 in sales and $5,000 in net income, but if you haven't collected that $10,000 yet, it's probably not time to celebrate.
Balance Sheet:
This shows your assets, liabilities and capital at a point in time. "A balance sheet is a snapshot," says Bill Harris, a financial planner in Duxbury, Mass. "It's called a balance sheet because on one side it shows all the stuff a business owns, and on the other side it's who owns it or what you owe for it."
Statement of Cash Flow:
This is a snapshot of incoming and outgoing cash — where your money is coming from and where it's going. "Cash flow is the life blood of any business and it's the most often ignored," Harris says.
Cash vs. Accrual Basis Accounting:
These are two methods of tracking your company's income and expenses. If you're using a cash basis, income doesn't count as income until you actually receive it, and expenses aren't expenses until they're actually paid. Under the accrual method, transactions are recorded when a service has been finished or goods have been delivered, whether or not you've received the cash. And an expense is counted when you get the goods or services, whether or not you've paid. An accountant can help you determine which method makes the most sense for your business.
For help in managing your finances, here are suggestions on how to find the right accounting professional.
Get a referral.
Ask friends or colleagues in a similar tax situation if they can recommend someone for you.
Ask about experience.
"I'll be asking that accountant whether or not they have worked with companies like mine," says LeeVera Smith, also with the University of Houston SBDC. "Do they understand the industry? And what types of services can they provide for me, and at what type of fee?"
Search for an adviser.
A good accountant can not only track your numbers but also provide advice about the tax implications of the way you structure your business, Capers says: "A good accountant should be able to advise on the different types of tax strategies and tax liabilities you'll have to deal with."
Find out whom you'll work with.
If you're establishing a (hopefully) long relationship with an accountant, ask who your point of contact will be. Otherwise you might make a decision based on the person you meet, but find that your account will be handled by another associate. A smaller, more hands-on firm may be a better choice if you're looking for an ongoing rapport.
Ask about availability.
"What I see a lot of times from my small business owners is, 'Well, I'm waiting to hear from my tax person,'" Smith says. "It's important that you know the volume of clients that CPA is handling and whether you're going to be one that they can support."
Seek a good relationship.
"You want to know that you have similar philosophies," Harris says. "You should be working closely with your accountant, so you're going to want them to have a good personality and you want to get along with them and trust them."
Illustration: Angela Southern | Kate Ashford is a freelance journalist who writes about personal finance, work and consumer trends. She has written for BBC, Forbes, LearnVest, Money, More, Real Simple and Parents, among others.