Small Business
Manage Your Business
The best ice cream parlor you've never heard of
By
Melissa Luby
Posted: 09/12/17
Updated: 11/10/17
This story is part of The Pursuit, a series in which small business owners share insights on how they build their enterprises—and follow their dreams, brought to you by Chase for Business.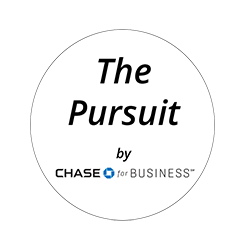 Moomers Homemade Ice Cream in Traverse City, Michigan, is the best ice cream parlor in America. But don't take our word for it.
In 2008, the parlor won "Good Morning America's" best scoop shop challenge, earning the store the title "Best Scoop Shop in America." Each year, thousands of tourists make the 5-mile trek from downtown Traverse City for a taste of America's best ice cream—and the Moomers experience that the Plummer family has crafted for their guests.
Chase recently caught up with Jon Plummer to find out how a tiny, mom-and-pop shop in northern Michigan won a national competition, and thrives. Here are excerpts, edited and condensed for clarity:
Q: | How did you win the "Best Scoops" competition?
The "Best Scoops Challenge" was a customer-nominated contest. My mother's friend—who was also my first grade teacher—called us and told us that "Good Morning America" was having a contest. We printed out the nomination criteria and simply put it in our napkin holders. A local woman nominated us, and we made it to the top 10. Later, "Good Morning America" called us and told us that we'd made it to the top four, and asked if they could film a segment here. That's when we started to promote the contest. About a week later, they called us and told us that we had won.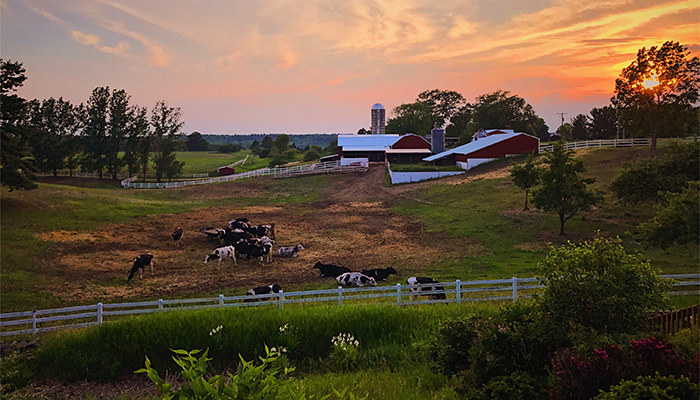 Q: | How did winning the contest change your business?
That would be our "tipping point." Most businesses have a really good thing or a really bad thing that happens to them. The opportunities we've since had wouldn't have come along if we hadn't won the contest. It was a bit of luck. But you've got to have a good product and great service, no matter what.
Q: | How did you get started?
I'm actually the second generation. My mom, Nancy, was a first-grade teacher who decided she wanted a change of pace. Because we live on an 80-acre dairy farm, she decided to open a local ice cream store.
Prior to opening, we got free business counseling, which either gives you a thumbs up or a thumbs down. They gave us a thumbs down for a few reasons. We had zero business background, zero food experience, and we didn't have a formal business plan. We were also too far from town—we're a destination, not a convenience factor. But the true gem of the "thumbs down" is when you're self-employed, it adds fuel to the fire: 'We'll prove them wrong. We'll make a go of it.'
Q: | How have you grown those relationships as a small business?
Our relationship with the local Chase branch is top-notch. They help us with financial questions. They try to make things easier so we can work our business. They're always asking, 'how can we help small businesses be better?' They're on top of things, and always just a phone call away.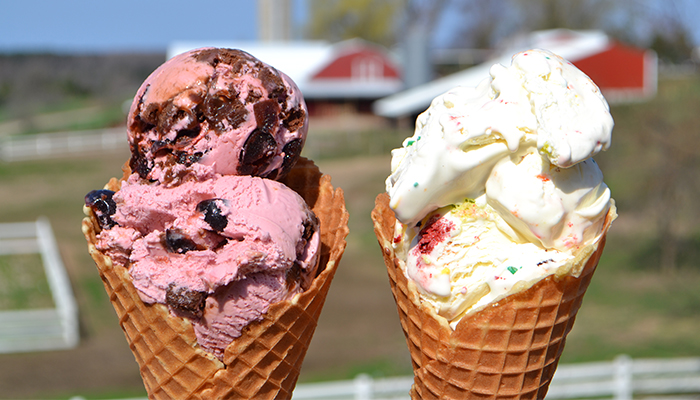 Q: | Traverse City is known as a "foodie" city, with a thriving restaurant culture. How do you stand out from the crowd?
We fortunately entered the market 20 years ago, before Traverse City was on the radar as a foodie town. So part of it was starting at the right time. We also offer not only an exceptional product, but also an experience—an agricultural experience—for folks who are getting further away from that way of life. Most folks don't grow anything that they need anymore.
Q: | We understand that you hire local teenagers to work your business. What do you look for in an employee?
We want kids who desire work experience. We're not looking for kids whose mom and dad said 'go get a job.' We also want kids to have fun and to learn. This is most of our employees' first job, their first formal introduction to the workplace. As a for-profit business, we see it as our civic duty to show kids what work is, and what expectations and repercussions are.
Q: | How do you see your business moving forward in the coming years?
We're trying to grow our wholesale accounts. There's physically no other way to get people through our doors. We bought a bigger freezer truck and a new storage freezer. We have over 120 wholesale accounts: we deliver to other stores, restaurants and even other scoop shops.
With that being said, our retail store is our bread and butter. What makes us Moomers is the Moomers experience: coming out to our store which overlooks our eighty acre operating daily farm. We still like that old-fashioned handshake, calling customers by name, and asking about their kids. Being real and being human is a very valuable part of our success.
Q: | What's your advice for other small businesses?
Stay true to your business, and get up every day and work your business. Be an owner-operator. Face time to us is time at the store, talking to our customers and forming more than just a business relationship. Hands-off ownership isn't the approach to small business: be active in your business. After all, your name is on the business.
Melissa Luby is a Chase News contributor.