Your Money
Understand Your Finances
Stop going into debt to take a vacation
By
Jeremy Repanich
Posted: 09/15/17
Updated: 02/28/20
Chase is sponsoring GOOD Money to help shape your financial future, at every step as you move from the haze of student debt toward the horizon of retirement. We are here to help the young and ambitious understand what the world of money is going to look like in the years ahead.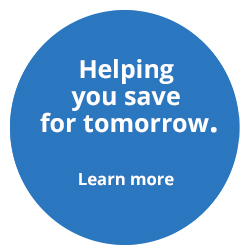 Chase is celebrating National Savings Week January 22nd through January 28th. Our series aims to provide tips and insights for saving today, tomorrow, and in-between.

Even if you like your job, you're likely to find yourself daydreaming about taking a break from it. What you may not be doing is actually planning how to pay for that trip ahead of time.
Americans are more than willing to go beyond their means for the opportunity to get away. Nearly 75 percent of the country has gone into the red to take a vacation while absorbing $1,108 of debt on average, according to a study conducted by the financial planning site LearnVest, which recently surveyed 1,000 adults to better understand their vacation-related spending and saving habits.
The survey points to this being very common with millennials, reporting that 49 percent of them are willing to go into debt to finance their getaway as opposed to 37 percent of Gen Xers and 18 percent of baby boomers. And while Americans spend an average of 10 percent of their annual incomes on vacations, 38 percent of millennials spend more than 15 percent of their annual income.
It's tempting to hop on a vacation deal when one pops up. There's nothing wrong with taking advantage of it, but you should build a cushion in your budget so it can absorb the cost of it instead of putting it all on credit.
This is important because you're going to pay more for the trip if you put it on a credit card without a plan . Let's take that $1,108 figure from the study. If you only pay back the minimum amount each month , assuming your card has the industry average APR of 13.57 percent, then it will take you a little more than five years to pay it off. Along the way, you'll accrue $438 in interest payments on the debt. That's enough to pay for another flight.
Jeremy Repanich is a Chase News contributor. His work has appeared in Vice, Men's Journal and Wired.