Your Money
Explore Major Purchases
What's slowing auto sales?
By
Jim Glassman
Posted: 09/12/17
Updated: 11/10/17
It's impossible to point to one particular cause for the fall in car sales in the US this year. But a combination of factors sheds light on the slowdown, and the reasons why the auto industry likely remains poised for another uptick in sales.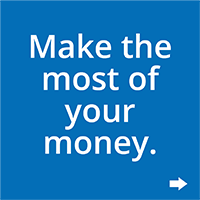 In 2016, the auto industry seemed to fully rebound from its recessionary losses, setting a new record with 17.5 million lightweight vehicles sold. But this year that pace has slowed to 16.9 million units annually. With unemployment near generational lows and household wealth reaching new highs, the drop in demand is surprising.
The decline is likely due to a combination of transitory factors, which indicates the industry's outlook remains bright. Despite regular warnings about a coming wave of disruption from millennials and innovation, cars appear poised to remain an attractive purchase in the coming years.
A durable product
Ironically, the superior quality of modern cars may be one factor contributing to sagging demand. The reliability of older cars makes the decision to purchase a brand new vehicle discretionary; while consumers may desire the latest model, the purchase can be delayed indefinitely. That wasn't the case in past decades, when high maintenance costs made used cars relatively expensive to operate.
Perhaps some portion of the early-recovery sales boom was driven by pent-up demand from consumers whose cars needed to be replaced. As older cars were removed from the market, a more reliable fleet has replaced them, making new car purchases less of a necessity.
Compared to used car prices, new cars are also growing more expensive. Since 2014, the average price of a new car has risen about 10 percent more than its used counterpart. For consumers looking to trade in an old car for a new model, the market may look less appealing today. But this trend has been evolving for several years, making it a poor explanation for the current dip in sales.
The subprime scare
The share of auto loans going to buyers with relatively poor credit has risen over the past eight years. Subprime loans dipped to 18 percent of the auto loan market during the worst of the recession before climbing to a high of 25 percent in the spring of 2015. But the share of new subprime loans has been stable for two years now, and the delinquency rate on car payments is well within historic norms. Thus, there's no indication that bad loans are hurting the industry.
A new generation
The percentage of Americans aged 16 to 29 who hold a driver's license has fallen over the past generation, from a high near 88 percent in the mid-1980s to less than 74 percent today.
Part of this decline is due to the urbanization of the millennial generation—young people living in dense city centers are less reliant on cars. The shift also mirrors the falling rate of labor force participation among workers aged 16 to 24, many of whom are full-time students delaying entry into the job market to focus on their studies.
As those city dwellers and students grow older, many will become car owners. Today's urbanites will migrate to the suburbs as they start families, and students will eventually graduate and begin commuting to work. Millennials may have deferred purchasing a vehicle, but few are likely to forestall the necessity of driving forever.
Welcoming automation
Critics often claim that autonomous driving technology will disrupt the auto industry. But it seems unlikely that a technological solution to driving's two greatest drawbacks—congestion and crashes—would make car ownership less desirable. While the technology will simplify car sharing and ride hailing, the average family drives 25,000 miles every year, a frequency of use that makes sharing prohibitively inconvenient.
Looking forward, the auto industry should see a sustained period of strong demand. Even today's more durable used cars have a finite lifespan, and millennials will increasingly find themselves behind the wheel. The rise of autonomous technology will change the driving experience, but car ownership is likely to remain an essential part of everyday life. As these trends drive the sector's growth, this year's auto sales slump is likely to fade in the rearview mirror.
Jim Glassman is a managing director and head economist at JPMorgan Chase.