Your Money
Plan Your Future
Where to find the best back to school deals
From wholesale clubs to online retailers
By
Pauline Millard
Posted: 09/22/16
Updated: 01/13/17
The following article is part of a broader series meant to inspire practical ideas around back to school spending, presented by Chase Freedom.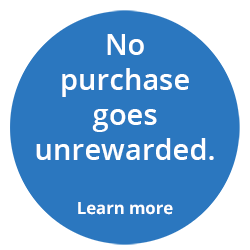 When you need back-to-school supplies, a quick stop at the drugstore isn't going to cut it. For Sandra Shewchuk, a mother and sixth grade teacher in Burlington, Ontario, wholesale clubs are a big part of her back-to-school plans.
"My husband calls it the '$100 Club,'" says Shewchuk, referring to her husband's joke about how much money she spends there. "But I'm in there all the time getting things for my classroom and my daughters."
According to the National Retail Federation, back-to-school spending in 2016 will reach nearly $76 billion, up from $68 billion last year. On average, families with children in kindergarten through 12th-grade are projected to spend about $700 on back-to-school supplies this year.
Those are big numbers. But if shoppers use a rewards cards—such as a Chase Freedom card—they can earn cash back. Down the road, those points could be converted into all kinds of perks. So it helps to be savvy at the checkout when making big purchases.
While buying online seems like the most efficient way to shop, brick and mortar stores still dominate. According to a relatively recent report by Deloitte—an auditing, consulting and financial services firm—two-thirds of back-to-school shopping sales occur in traditional brick-and-mortar stores. More specifically, sixty-one percent of shoppers start the process by researching products online, then head to the stores. For those who shop online, free and expedited shipping offers are big draws.
Randy Lee Allen, a senior lecturer on management at Cornell University, encourages parents to compare prices online, but not to go overboard.
"Everyone these days has a great online presence, so check a few places, but maybe no more than three," she says, adding: "Time is money, too."
Where wholesale clubs shine
Despite all of the online options available, wholesale clubs account for a growing portion of back-to-school shopping. The National Bureau of Economic Research looked at Census Bureau data from 1992 to 2013, and found that the warehouse clubs industry grew from $40 billion to $420 billion. During the same time period, e-commerce grew from $35 billion to $348 billion, including catalogue sales.
Buying reams of paper and boxes of pens and pencils in bulk gives you a good deal on a per-item basis: A box of ballpoint pens, for instance, could cost as little as 40 cents per pen at wholesale clubs.
"Pair up with another family and split up the giant boxes, as well as the cost of them," Allen says. "That way, you still get the wholesale savings as well as some variety."
Wholesale clubs are also gaining momentum for their electronics selection. Courtney Jespersen, the retail analyst at the millennial personal finance website, NerdWallet.com, says that wholesale clubs offer more than just a good price on a device. (Chase has a paid relationship with NerdWallet.com.)
"In addition to getting a laptop or a tablet, the electronics often come bundled with software and free subscriptions to programs such as Office 365," she says.
When to go retail
As much as she loves wholesale clubs, Shewchuk, the Ontario mother, says she sticks to grocery stores for perishable items. An eight-pack of lettuce may seem like a great idea, but unless you eat a lot of salad, or do a lot of juicing, it's probably going to go bad before you get through it.
Wholesale clubs often put bundles of supplies, like pens, scissors and tape all in one pack. Jespersen, of Nerdwallet, says that while the price per item may seem great, make sure you'll use everything in it. For instance, a bundle may have many novelty-colored pens and giant erasers, but if you know you'll never use them, it's better to go retail to select exactly what you need.
Beyond the first day of school
Back-to-school season is longer than just the first few weeks of school where you stock up on essentials and everyone's lunch box is still shiny.
Many wholesale clubs sell gift cards in bulk for movie tickets, spas and restaurants that help curb the holiday scramble for teachers' gifts. Some stores offer a travel program to book cruise and luxury resort vacations. This can be especially beneficial for college students who seek an affordable spring break trip.
Beyond the great options for classrooms, dorms, gifts and travel, wholesalers can also help outfit your cars. Many people don't realize that wholesale clubs offer deals on brand-name tires, Allen says.
"Gas prices at wholesale clubs can also be anywhere from 10 to 20 cents less per gallon than other places," she adds. "So it's good to know if there's one near your university."
Overall, Jespersen says that no matter where you end up back-to-school shopping, use the savvy shopping strategies that you'd use anywhere.
"Compare prices but don't assume everything is a good deal just because you're getting a lot of it," she says.
Pauline Millard is a writer in New York City.