Your Money
Money Lessons
Off to college? Here's your financial checklist!
Keep your head (and wallet) straight with this college finances checklist.
By
D G McCullough
Posted: 08/30/19
When you're getting ready to go to college, chances are that managing your money isn't at the top of your list of worries. But even after you've figured out how to pay for your college tuition, there are many day-to-day financial decisions you'll need to make and your banking and finances are the foundation of everything else you'll do, from buying those books to going to movies and getting home for break! With that in mind, here's a list of a few money basics to consider before you make the big move.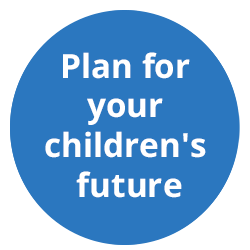 Banking basics
Before you do anything else, you'll need to open a college savings and checking accountto help handle any money you make (or receive from kind benefactors!). When you're picking a bank, consider these questions:
Does your bank offer options for free accounts or fee waivers for college students?
Is your bank use to working with students? Does it know how to cater to their needs?
Does your bank offer options like Autosave, which can help you effortlessly build your savings?
Does your bank have lots of ATMs and branches around campus and in your neighborhood? Are they located in safe areas?
Does your bank offer easy, accessible online banking? Competitive interest rates? Reasonable monthly fees?
Building credit
Along with securing a bank account, you'll probably want to start thinking about credit, particularly if you're planning to rent an apartment or buy something big, like a car, within the next few years. If you're just starting out with credit, here are a few things to consider:
Start by checking your credit score. You can get your VantageScore for free through Chase Credit Journey, even if you're not a Chase customer.
You might want to ask your parents about putting you on their credit card. If they have good credit, becoming an authorized user on their account can help build your credit faster, even if you don't use the card. But beware: if your parents have poor credit, becoming an authorized user can potentially hurt your score.
You also might consider getting your own credit card to help build your credit history. If you decide to get a card, be sure to pay the amount due every month.
Using a credit card can also decrease your risk of fraud, as many cards have built-in fraud protection.
Building a budget
Even at the best of times, money can be tight in college, but a budget can help you keep track of your finances—and could help your money go further. Here are a few steps to start you on your way:
Start by finding a budgeting tool that is clear and easy to access. Try online tools like the Chase Budget Builder, free budgeting apps; or alternately, talk to your bank about free budgeting apps that can directly connect to your accounts.
Begin by figuring out your income: total up all of your funding from student loans and grants, part-time earnings, and financial support from home.
Next, budget for "hard" or fixed expenses that you can't negotiate—things like tuition, fees, and room and board. Check whether your university insists that students live on campus. If not, you might find that rental costs for shared off-campus housing are cheaper.
Budget for food. The most recent data available shows that the average American spends around $7,700 per year on food, but you can spend less if you're careful. For example, if you're on a university dining plan, pick one that fits your tendencies. If you eat light breakfasts, eat from home instead. And if you're living off-campus, you'll probably find that cooking for yourself can save you a lot of money.
Once you know the basics of your income and expenses, subtract expenses from your income. What's left is your discretionary income, which you can use for "soft" expenses, like entertainment, clothing and travel.
Don't forget to regularly update your budget to account for changes in your income and expenses.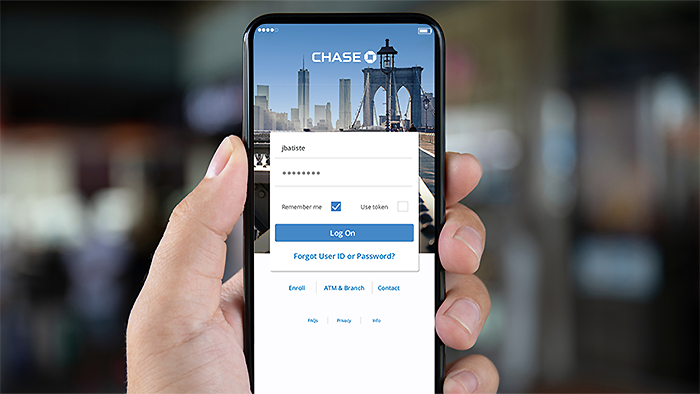 Apps, apps and more apps
Between classes, work, and your social life, there will be times when you'll need to bank on the go. In addition to your budgeting app, think about getting other apps to help handle your finances.
Banking apps: Most banks offer mobile banking apps that let you handle your basic banking needs, like checking balances and transferring funds between accounts. Some apps even let you deposit checks, pay bills, manage your credit cards, and open investment accounts! When you're selecting a bank, find out what features are available on its app, and make sure they fit with your needs.
Money transfer apps: Consider downloading an app like Zelle that allows you to easily transfer money to friends. It can be a huge help when it comes to splitting checks, covering rent, reimbursing friends or getting money from your parents. Many banks are connected to Zelle, and some even have it integrated into their regular banking app.
Looking for a job
In addition to helping you to pay for all your expenses, a part-time job can also help with your studies. Researchers have found that students who work part-time get better gradesand have better job prospects after graduating.
When you're choosing a job, look for one that's flexible and can fit around your school schedule—like a barista, bartender or nanny are solid options. And don't feel like you have to rely on "help wanted" signs in your area: in addition to standard job sites and your local jobs board, many universities have job search offices to help you find work on or around campus.
Don't forget your piggybank
Just as your college classes will help prepare you for your career, budgeting in college can help prepare you for your future money management. With that in mind, now is the time to start saving. There are several apps designed to inspire you to save, make your savings automatic, or even connect your day-to-day savings to future investments.
If you'd rather keep your savings low-tech, pick up a piggybank and drop a little change in every day. That simple act can help you build a good savings habit—and those pennies can add up pretty fast!
JPMorgan Chase Bank, N.A. Member FDIC
© 2019 JPMorgan Chase & Co.
D G McCullough is a Wisconsin-based reporter, focused on social and business trends. Her work has appeared in the Guardian, the Economist, and the Financial Times.