Bold Leaders
Discover Trends & Technology
Andy Roddick dishes on the US Open - and on Periscope
Posted: 09/01/16
Updated: 11/10/17
JPMorgan Chase is celebrating 35 years of partnership with the US Open. Throughout the US Open, past champion Andy Roddick will be streaming live match commentary and insights on Periscope. Chase, in collaboration with Twitter, has sponsored the posts, brought to viewers twice from the on-site Chase Lounge for the Men's Semis and Women's Finals. Click here www.periscope.tv/andyroddick to follow. In the meantime, Andy serves up some thoughts on Periscope, the players, the site and the chance for history.

What's up with you on Periscope?
I like watching tennis, I like following tennis and I love talking tennis. Periscope lets me do all three in a way that just isn't possible in a traditional broadcast.
I had a blast doing it atWimbledon, and lots of people seemed to enjoy it. So, I'm doing it again at the US Open. Let's see how it goes.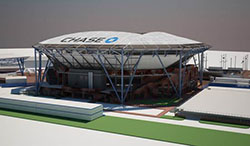 Is the new roof at the US Open a big deal?
The stadium looks different. When the roof is closed, the court will play differently. The ball will sound different off of the racket, and the crowd will sound different.
I'll miss the wind coming down through the stadium and playing tricks on the players. I also understand that television viewers want to watch live action, not a rerun or tape delay.
So, I think of the roof as a necessary evil that gets treated like a fancy insurance policy we hope we don't need to take out of the drawer.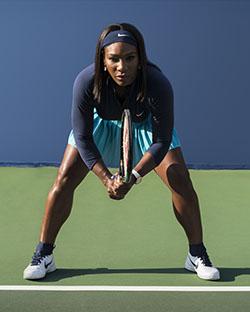 Is Serena a lock for #23?
I know I'm supposed to be unbiased when I'm wearing my analyst hat, but to hell with that! Go Serena! Make us all remember where we were when you won #23!
Can anyone stop her?
Angelique Kerber is in the midst of a massive season. She's knocking on the door of being #1 in the world after defeating Serena to win her first Slam title in Australia. She also made finals runs at Wimbledon, the Olympics and in Cincinnati.
The world will be watching her try to delay Serena's moment. I can't wait to see how it all unfolds.
Will the Open miss Roger Federer this year?
The Rolling Stones would look weird if Mick Jagger wasn't the guy in front singing. The US Open will look weird without Roger Federer, who may be the most universally loved athlete.
Roger's body seems to finally be showing signs of weakness. But here's hoping he gets healthy and still have some years to give us.
Who's next for the men after the big 4?
·Is Borna Coric a future top 15 player or does he have the weaponry and X factor to be a consistent top 5 threat?
·Nick Kyrgios has as much talent as anyone I've seen physically, but by his own admission, that talent doesn't always extend to his brain during matches. Love him or hate him, you have to watch him.
·Alex Zverev looks like a future #1 to me. He has all the tools and seemingly has a great head on his shoulders.
Will U.S. men make a comeback?
I equate U.S. men's tennis right now to a baseball team that has a fully loaded minor league system. I'm not a fan of singling these guys out, but we are coming and we are coming fast.
We have seven to ten blue-chip prospects playing under our flag right now. I want nothing more than for them to create a healthy jealousy with each other.
Read more about Chase at the US Open.