Your Money
Understand Your Finances
Savings Diaries: How I forgave myself when my financial plans didn't work out
By
Mary Sauer
Posted: 08/21/18
Updated: 05/03/19
This is part of Savings Diaries, an original series in which people share how they try to reach key savings goals during 2018. It is part of a broader Chase initiative to encourage more Americans to save money.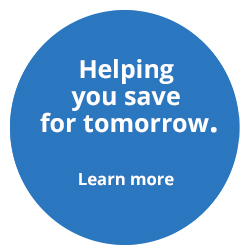 In January, my husband and I set a major goal for ourselves: we wanted to put aside $500 each month for travel. We've done well for most of this year, but this month, for the first time, we didn't reach our goal. We had a good reason—we had to fix part of the ceiling in our basement—but I've still found it hard to forgive myself for failing to reach our goal.
I tried to make our budget work anyway. I thought that if I scaled back on groceries or picked up some extra client work, I could pay for the repairs and still keep on track. But it quickly became clear that it wasn't going to work: the repair was too expensive, and our budget was already stretched tight.
I kept telling myself that if I'd done a better job preparing for the inevitable expenses that come with owning a home, I probably wouldn't be in this predicament. I was frustrated and disappointed with myself.
Financial failure and forgiveness
This isn't the first time I've faced a financial setback: my husband and I have dealt with money challenges throughout our marriage. Some—like unexpected unemployment or surprise medical bills—were not our fault, but others were the result of poor choices. We've failed to prepare for big expenses, or have spent money on unplanned purchases when we probably should have simply said no.
When we made financial mistakes in the past, I got derailed. Rather than picking up where I left off, I wanted to give up, throw my hands in the air, and abandon all my financial plans. Instead of forgiving myself and moving on, I've gotten stuck feeling ashamed of one mistake.
But this time was different: I knew that, this time, I needed to find a way to forgive myself so that I could get past this bad month and keep moving towards my savings goals.
The importance of self-care
My first step to forgiveness was writing. After I realized that I wasn't going to reach this month's goal, I wrote a journal entry exploring how I felt about our finances. Working through it, I realized that I have a lot of fear about money and my ability to manage it well. When things don't go exactly as planned, I let my fear take over.
My journaling helped me rewrite the story I was telling in my head. I reminded myself, in writing, how much progress my husband and I have made over the last few years. I celebrated the many great money choices I've made this year, instead of focusing on my occasional mistakes.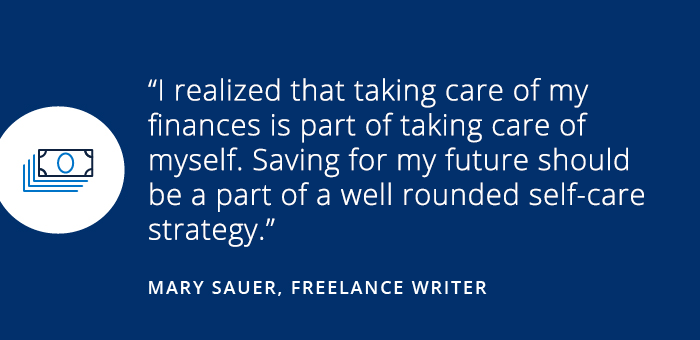 From this place of forgiveness I was able to start thinking about the next step. I realized that taking care of my finances is part of taking care of myself. Saving for my future—for unexpected home repairs, family travel, and my retirement—should be a part of a well rounded self-care strategy.
The bigger picture
After working through my feelings, I considered trying to play "catch up" to get back on track with our financial goals. By scrimping and saving for the next few months, we could make up for that $500 missing from our savings account. Ultimately, though, I decided against it.
Looking at my finances and reading my journal, I decided that it wasn't necessary to put myself through undue stress to get back on track. We're in a good place, and I'm proud of how we're pacing toward our savings goals. Most of all, I'm celebrating the fact that one setback wasn't enough to break us—or derail our goals for the future.
Mary Sauer is a Chase News contributor. Her work has appeared in The Hairpin, and Romper, among other media outlets.