Your Life
Grow Your Career
Here's how to interview like a boss
Quick tips to ace your first in-person or virtual interview
By
Poornima Apte
Posted: 08/24/17
Updated: 11/27/18
The following article is part of "The Path," a series presented by JPMorgan Chase that helps young people in their first jobs.
Sure, you might be nervous, especially if it's your first time in the hot seat, but Dr. Daphne Houston, of See Talent Solutions, Inc., sees too many new graduates focusing on themselves in job interviews, rather than the job for which they're applying. "You've worked hard to get through school," she says, "but you have to demonstrate your value based on what they want. Whatever you have done, explain why it's important to them."
Sounds easy, but how do you give an interview that will make you a memorable candidate in all the right ways?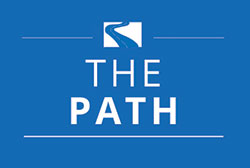 Here are a few key tips:
1. Research, research, research
Don't underestimate the time it takes to prepare for an interview, advises Katie Pankhurst, Campus Recruiting Vice President at JPMorgan Chase. "We totally understand that we're a complex industry and we do lots of different things," Pankhurst says. "Know your resume, know the firm, know the role that you're applying for. Be prepared to speak passionately about why you're interested in the specific role—and share experiences that illustrate your skills."
JPMorgan Chase gives students the opportunity to submit up to three applications for different roles in one region, so researching the specific roles for which you're interviewing is even more important. Many companies have a wealth of online tips. For example, JPMorgan Chase has created a guide to getting hired to help students better understand how to navigate the company—and, ultimately, succeed.
Researching the person who will interview you is equally important. LinkedIn is a great job interview prep tool. Look up your interviewer and research work interests so you can ask intelligent questions and give thoughtful answers. Showing that you're invested enough to have researched the interviewer's background is a savvy way to make yourself memorable.
2. Focus on your can-dos
Some first-generation college graduates—and students from diverse backgrounds—worry about navigating the job interview process. Houston, who has spent years coaching diverse students of color, says that not everyone will have the same advantages as an Ivy League student but, she suggests, they should focus on the real skills that are valuable to an employer.
You don't need to add them to your resume or bring a list to your interview, but make an inventory of your skills and formative experiences so that they're top of mind when you go to the interview. Be prepared to talk about the ways in which you've confronted and overcome challenges, framing these as valuable experiences that have readied you to face any work situation.
3. Ace the virtual interview
Finance and tech sector companies are increasingly using virtual interviews as a pre-screening tool, so be prepared to ace one. Do a test run and find a quiet space where you're not going to get interrupted. "Always test your internet connection, lighting, sound quality, that the camera is at eye-level beforehand, and even practice your questions with someone," Pankhurst advises.
4. Don't make up an answer to a question
"It really demonstrates a lack of integrity and judgment," Pankhurst says, which are qualities companies value and seek in applicants. Also: Don't be overconfident. "The people who interview you are ones you will probably end up working with directly, so assessors want to see a sense of humility."
In order to anticipate the kinds of hard-hitting questions that might tempt you to fudge an answer, do a mock interview with a friend, family member, or mentor. A trusted person from your inner circle can offer candid, sensitive feedback that can get you interview-ready.
5. Show them the real you
"What are your passions? It's good for us to understand how you build relationships and what you like to do in your spare time," Pankhurst says. "People who get the farthest are the people who demonstrate they have a life outside of work." Read and be aware of current events, and be prepared to talk about these in the context of work.
6. Follow up
"It demonstrates the desire to continue the relationship," Pankhurst says. Following up after the interview, perhaps with a handwritten thank you note or email, also provides an opportunity to add another selling point. If you didn't know an answer to a question, for example, now might be the time to research an answer and include it with your follow-up.
Remember: Everything goes back to what you can do for the company. "Think of some of the key competencies that we might be looking for," Pankhurst says, "and then ask, 'How can I demonstrate and illustrate that I have some of those key skill sets?'"
Interested in launching your career at JPMorgan Chase? Search programs on our website.
Poornima Apte is a Chase News contributor. Her work has appeared in Venture Beat and Tech Crunch.