Your Life
Explore Seasonal Trends
Save money—and time—with these school gadgets
This isn't your mom's school supply shopping list
By
Dawn Papandrea
Posted: 08/18/16
Updated: 11/10/17
The following is part of a broader series meant to inspire practical ideas around back to school spending presented by Chase Freedom.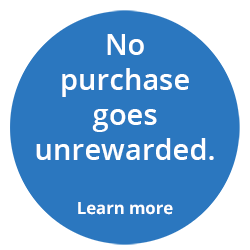 Back-to-school shopping season is becoming more expensive than ever. According to the Back-to-School Consumer Pulse Survey by advertising company Rubicon Project, parents of college freshmen are expected to spend an average of $1,378 on back-to-school gear this year. Nearly $500 of that will be spent on technology products and services.
Although laptops, tablets and mobile devices round out the top three most popular tech purchases for older students, there are lots of other cool tech tools to add to your back-to-school list. Some lead to financial savings while also helping students work more efficiently and get the most out of campus life. And use your Chase Freedom card to get 5% cash back on up to $1,500 in combined purchases in quarterly bonus categories when you activate, including wholesale clubs such as BJ's and Sam's Club during the third and fourth quarters of this year.
Consider these gadgets for your family's shopping list: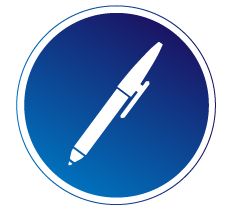 For the classroom
Smart pen
Instead of being called "smart pens," they should be called genius writing tools! These gadgets let you hand-write notes and copy them onto to your mobile devices or computer, either by Bluetooth or USB. Some models can convert your handwriting into plain text or merge with popular organizing apps, making your notes searchable. Others double as a digital recorder.
How you'll save: For the student who still prefers to hand-write notes, this device replaces the need to buy pens, notebooks, flashcards, highlighters and a digital recorder.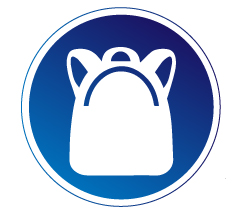 Charging backpack
Carry and charge your devices on the go? Now, that's a backpack worthy of your investment—especially if the student can use it for multiple years. Some models are even solar powered.
How you'll save: Since your student needs a backpack anyway, you might as well choose one that replaces the need to buy portable chargers that are easy to lose.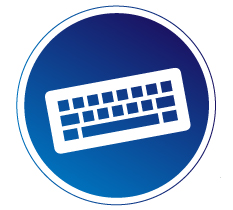 Portable keyboard
For some courses, using a tablet is the best way to take notes and stay engaged. Yet, typing on a tablet can be annoying. Adding a folding or roll-up portable keyboard to your shopping list makes your teen's smaller devices more versatile.
How you'll save: Not having to buy a laptop can be a big money saver if you can rely on your tablet for most classwork and just head to the computer lab when you need to work on more in-depth writing or research.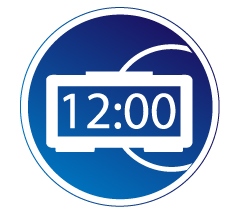 For the dorm room
High-tech alarm clocks
There are many cool alarm clocks available, but finding one that will actually get you out of bed is key. From clocks that shake your bed to ones that literally jump off the nightstand to force you out of bed to stop the beeping, a clever alarm clock will help you fight the urge to snooze-button your way to failure.
How you'll save: Not pressing snooze every morning can add up to a big time savings, not to mention you won't have to repeat that 8 a.m. physics class because you couldn't get there on time.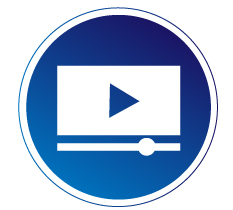 Streaming devices
Streaming devices allow you to log into entertainment subscription services on your TV. There are many of these on the market today, from stick models to small boxes. The less expensive models with fewer bells and whistles will work fine in most dorm rooms. ($35 - $149)
How you'll save: Paying for cable service is so last decade–and way too expensive for a college student's budget. A streaming device allows you to host movie marathons or binge-watch old TV shows to blow off some steam after an exam week.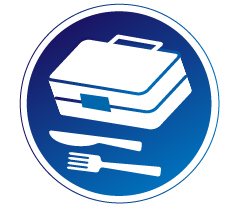 A lunchbox that cooks for you
Yes, this is an actual thing! Along the lines of a slow cooker concept, this lunchbox that doubles as a mini oven offers a "set it and forget it" functionality. Busy students can add ingredients, plug it in, and have a warm, cooked meal hours later.
How you'll save: Anytime you don't have to resort to ordering take-out is a win for your budget—and your health.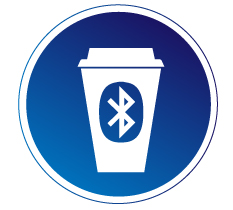 Bluetooth-enabled coffee maker
Coffee is the fuel to get students through the dreaded all-nighter. How great would it be to pull up your coffee maker's app, and have a fresh pot waiting for you when you arrive at your dorm? You can do this with a high-tech coffee maker.
How you'll save: Money gurus always cite the "latte factor" when offering advice on how to spend less. Brewing your own coffee—no matter which method you prefer—will always add up to "venti"-sized savings over time.
Some of these gadgets veer into "wish list" territory. But leaving room in your back-to-school budget for a few of them will serve your student—and your wallet—well in the long run.
Dawn Papandrea is a writer who focuses on personal finance, lifestyle and higher education.