Your Life
Understand Your Finances
4 smart ways drugstores can save you time—and money
Easy ways to cut costs, save time, and complete all your errands.
By
Kelsey Mulvey
Posted: 08/17/18
Updated: 02/11/19
Brought to you by Chase Freedom, the Savvy Spending series teaches you how to become a smarter, savvier shopper—one purchase at a time. This quarter, Chase Freedom cardmembers who activate can enjoy 5% cash back at gas stations, Lyft, and Walgreens. Spend and category limits apply. Learn more.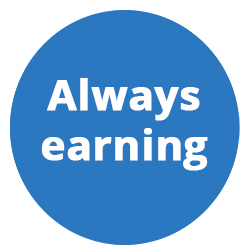 Never underestimate the power of drugstores.
Though most people go for last-minute purchases—a roll of toilet paper here, a bottle of shampoo there—pharmacies are always lined with discounts. If you play your cards right, you can end up saving time and money.
Make the most of your next trip to the drugstore with these tips:
1. Plan ahead
Pharmacies have sales in every aisle, but if you want to save both time and money, make a list before you head to the store.
"Only buy what's on your list, unless you see a really good sale on something you wanted to buy anyway," says Alexander S. Lowry, executive director of the graduate finance department at Gordon College, in Massachusetts.
For the best sales, Lowry recommends downloading a drugstore's app, signing up for its rewards program, or opting-in for weekly emails. "Some places will give you more—and better—deals, " he says, adding, "They want your customer loyalty."
If something on your list is discounted but out of stock, ask a sales associate for a rain check voucher, which will honor the sales price at a later date. Though prices and discounts vary, Lowry says you can generally save 25 percent with a voucher.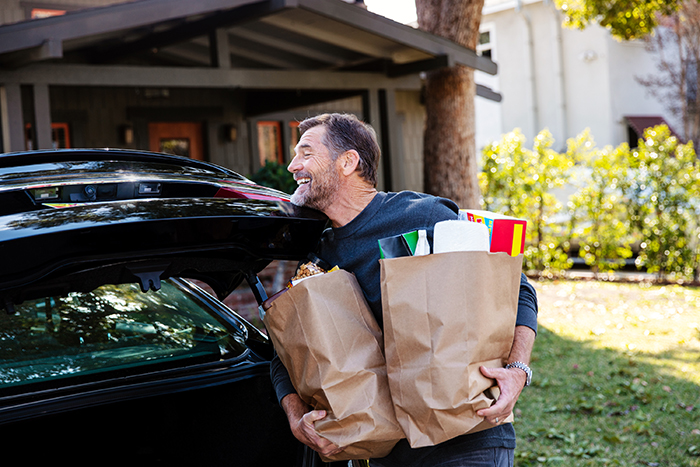 2. Go for the groceries
Grocery stores are great for buying organic ingredients and food for special dietary restrictions. But they can be expensive.
"They can have a higher markup on some things," Lowry explains. "Drugstores have a different model. They have really good deals, because they know you'll buy more once you're inside."
If you're buying refrigerator staples like milk and eggs, ditch the supermarket for the drugstore. Not only will you save money—Lowry says most drugstores sell gallons of milk for 30 to 50 cents less—you'll be in and out in no time.
"People think of drugstores as a fast-paced environment," he adds. " You can get your prescription filled, pick up groceries, and get photos developed for Mom in one swoop."
3. Doctor on call
They say an apple a day keeps the doctor away, but a quick trip to the drugstore can do just as much. Many pharmacies offer flu shots, which saves you both the headache of scheduling an appointment with your physician and the copay rate.
"If your pharmacy isn't crowded, you can have the whole thing done within 10 minutes versus sitting in your doctor's waiting room for 15 minutes," Lowry says.
If your insurance covers the service, you can walk away with zero co-pay and a free shot.
4. Embrace the holiday spirit
Pharmacies are known for slashing their prices of Halloween and Easter candy the day after, but they also offer big discounts on holiday decorations.
"Sometimes, the seasonal stuff gets discounted before the season's over," Lowry adds. "They're trying to make room for new stuff."
He estimates that the price of wrapping paper drops 50 percent between Christmas and New Year's Eve. You'll save a good chunk of change, plus you'll be prepared months ahead of time.
Kelsey Mulvey is a Chase News senior editor. Her work has appeared in The Wall Street Journal, Business Insider, among other media outlets.