Bold Leaders
Grow Your Career
How this tennis player transitioned into business
Jonathan Chu's story offers lessons on how to plan for episodic careers
By
Kate Donnelly
Posted: 08/14/17
Updated: 11/10/17
Being a young, former professional tennis player has served Jonathan Chu well. From his early rise through the competitive ranks, juggling both a rigorous academic and tennis schedule at Harvard, transitioning into banking, and his latest chapter: expanding his family's real estate company in New York City's Chinatown.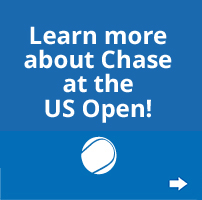 The native New Yorker recently opened the hip hotel, 50 Bowery.
Perhaps the game of tennis is a metaphor for something larger. There's much to learn from Chu's insights into leadership, career advancement and entrepreneurship. In many ways, his story is a lesson in how to navigate the age of episodic careers. "I believe so long as an individual possesses basic virtues of discipline, hard work, passion and motivation, and the ability to work well with a team—there is plenty of opportunity for career mobility," Chu says.
Chu should know, because he started early.
Tennis origins
"I did not want to leave the tennis courts," recalls Chu on picking up his first racket. That memorable day, Chu recalls, was warm and breezy: kids splashed in the swimming pool, and huddled around the Nintendo set. Chu, then almost 8 years old, happily followed the adults to the courts. There, he spent the next ten hours playing and chasing every ball that came his way.
Perhaps Chu's athletic rise started at Port Washington Tennis Academy, in New York City's Long Island suburbs. Chu's competitive spirit was in full display, as he actively sought playing against kids in older age brackets. "At 12, I was playing some 18 year olds," he recalls. Did the older guys beat him? "I didn't get a growth spurt until much later, but I held my own," he quips.
The path to Harvard
As high school graduation got closer, another decision loomed: Where to go to college? At the Kalamazoo National Championships in Michigan, players were asked to rank their university choices. Chu wrote down only one school: Harvard, perhaps a little influenced by his parents. "They've always wanted to see where I could take things," Chu says of his parents' influence, adding, "They wanted me to have the integrity to work hard and be disciplined."
At school, the delicate balance of tennis and academics quickly proved unique. With Harvard's final exams set to professor schedules, students return from study holidays to test taking. Chu explains, "I never took my spring semester finals at Harvard." Instead, he was playing in the NCAA team and individual championships. And, while other players were focused only on their matches, Chu was studying in between matches. "It was tough, and there's something to be said about Harvard not making exceptions for anyone," he says.
The episodic career
Playing professional tennis in around the world gave Chu an opportunity to broaden his horizons. It also provided a window into another global network. "I met interesting people, and I knew finance and real estate were in my blood," he says. Chu worked as a day trader on the side during the years he played on tour. "I graduated at the time where the markets were robust as ever, in 2005 and 2006."
A blueprint emerged for Chu's next chapter. Tennis proved a great vehicle for fostering key relationships in global finance. "Once I retired from tennis, I went straight into finance. I did investment banking and corporate finance, and in 2008, ended up going into private equity in Hong Kong," he says, adding, "It was a very active decision."
On leadership
In 2013, Chu returned to New York City to work at his family's real estate business. He was challenged to change his work approach. "I'm the type of person that likes to get things done and expect them to get done faster than most people who work at a reasonable pace," he says. The experience has taught Chu to chip away at mounting frustrations, especially those out of his control.
Admittedly a perfectionist, Chu finds that leadership stems from passion, wanting to be more involved, getting more involved and constantly identifying ways to make improvements and add value. His key advice: "Find the right partners and teammates to work with, and know when to follow—and when to lead."
Today, with the splashy debut of 50 Bowery alongside other hospitality projects in the Chinatown neighborhood, Chu serves on various community boards that allow neighbors to voice their opinions and also foster new developments.
These days, he says it's interesting going back to the US Open—not as a player or hitting partner, but as a spectator. He still plays tennis with friends and in alumni related events. "Tennis," he says, "was a major chapter of my life."
Read more about Chase and the US Open.
Kate Donnelly is a Chase News contributor. Her work has appeared in Food and Wine, The New York Times T Magazine, Refinery29, and Vogue.