Your Money
Understand Your Finances
Rob Gronkowksi speaks out on having fun—and giving back
By
Shannon Shelton Miller
Posted: 08/14/18
Updated: 09/04/18
Chase and UNINTERRUPTED have partnered to create "Kneading Dough," a series of intimate and honest conversations with professional athletes about how they've navigated their unique financial and career pathways. We hope our readers are inspired, informed, and empowered to make the best financial decisions.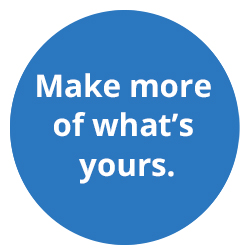 New England Patriots tight end Rob Gronkowski has been competing since he was a kid. The two-time Super Bowl champion and five-time Pro Bowl grew up in an athletic home, with four highly competitive brothers. Three of the Gronkowskis went on to play in the NFL, and the oldest brother, Gordy Jr., was a minor league baseball player.
In business together
While Gronkowski's parents were highly supportive of their sons' athletic goals, they also instilled an awareness of business. Growing up in western New York, the boys watched as their father Gordy built a chain of high-end fitness equipment stores. In 2015, they all went into business together, with Gronk Fitness, a company that offers equipment for high-level athletic training. The family also collaborates on other business and philanthropic initiatives.
A few years ago, the brothers appeared together on the TV show Shark Tank to help youngest brother Chris find investors for his Ice Shaker water bottle company. Even though they were working together, the brothers still competed with each other. "Chris was talking garbage, saying, 'Yo, Rob, I'm gonna make more money than you do in football,'" Rob recalls. "And I'm like, 'Yo, you're crazy.' But he wanted that competition."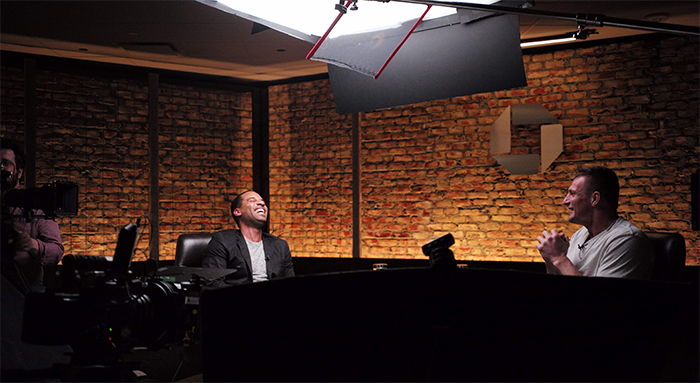 Value your brand
When it comes to money management, Gronkowski's childhood business lessons gave him an advantage over other NFL rookies. Still, he made a few financial missteps before finding his feet in business. As a rookie, he recalls, he would put his name on anything that gave him a paycheck, from charity basketball game appearances for a few hundred dollars to $20,000 for an infomercial.
"I was just doing crazy things left and right," he said. "You just want to get paid. You just want to make money." Now he's more discerning: "The way to keep going forward is to do the things you truly believe in," he says.
Building savings
Gronkowski lives off his endorsement money and saves his NFL salary and signing bonuses. "You never know how long you're going to play," he says. "I always had it in the back of my mind that if I only play for four years, I have that much more saved so I'm comfortable until I find something else to do."
In the early years of his career, that meant renting an apartment with other rookies, instead of splurging on a mansion. While he notoriously spent a lot on parties and nightclub visits early in his career, he's cut back – even after signing a $54-million contract extension in 2012.
He's also frugal about his wardrobe. Growing up, most of his clothes, shoes and sports equipment were hand-me downs; years later, he doesn't feel the need to be a fashion plate. "If I like the clothing and the shoes, I'll wear those shoes and that clothing down to the rags," he says.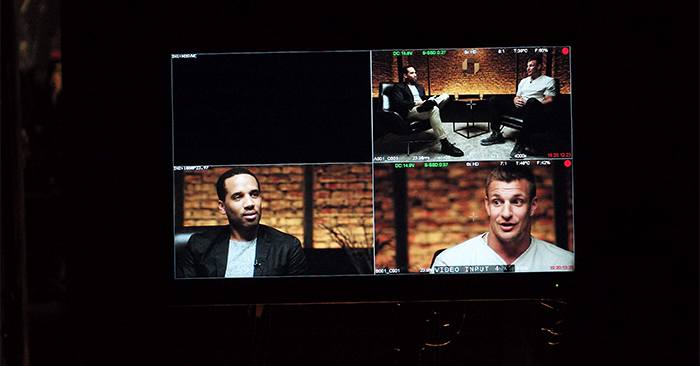 Giving back
Gronkowski partially attributes his professional success to his childhood neighborhood. He says that, growing up, there were about 20 kids living on his street, which gave him unlimited opportunities for play. He wants other children to have that same experience.
His family charity, the Gronk Nation Youth Foundation, works to increase children's access to sports and educational programs by providing grants to local nonprofits."I want to be able to give kids that are less fortunate access to equipment, playgrounds and just the opportunity to go outside, play and stay out of trouble," he says.
Looking ahead
Gronkowski is already planning for his financial future after football. Right now, he's looking into other endeavors like movies and television, and continuing to grow his businesses.
After retirement, he plans to spend his money – and have more fun. "When you're playing six months of the year, you're just driving home or to the stadium and you're not really doing anything out and about," he says. "When you have a full year of free time, I would say that I would be spending more money."