Small Business
Manage Your Business
How to spread the word about your business—without paying for advertising
Use 'talk triggers' to create conversation for your customers
By
Jay Baer
Posted: 09/10/18
Updated: 11/05/18
This is part of a series of columns written exclusively for Chase by Jay Baer, a digital marketing expert. It is presented by Chase for Business.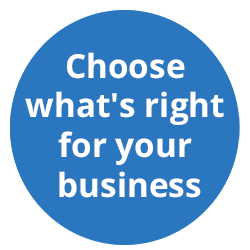 Skip's Kitchen is a family-owned restaurant in Sacramento, California. It's constantly packed, and was recently named one of America's top hamburger restaurants. Yet, in the nine years they've been open, they haven't spent one dollar on advertising. How? Word of mouth.
Skip's Kitchen is popular because its customers are compelled to tell other people about the restaurant. It's not because the food is good (although it is). And it's not because the service is good (although it is). It's because of their deck of cards.
Once you place your order at the front counter and before you pay for your meal, the cashier whips out a deck of cards, fans them out face down, and asks you to "pick a card." If you pick a Joker, your entire meal is free!
On average, about three people win each day at Skip's. And when they do, customers go wild. People take selfies with the joker. They post on social media. They call their mother. All the other patrons clap and cheer.
The deck of cards gambit at Skip's Kitchen is what I call a "talk trigger"—that is, a way your business operates differently from others because you create customer conversation.
Most small business owners believe that basic competency creates conversation and that being "a good business" equals word of mouth. If you want customers to tell others about your business, you must offer something different in addition to being excellent. The following are the five types of "talk triggers" that I've seen work effectively for businesses.
1. Talkable generosity
In this style of "talk trigger," you give your customers a little something extra that creates memorable moments and word of mouth. Skip's free meals for those who pick a Joker is an example of talkable generosity.
2. Talkable usefulness
Here, you can offer something for customers that is more useful than they anticipate, spurring them to tell others about the experience. One of the highest-rated locksmiths in New York City, for example, oils every lock in every home they visit, not just the locks they work on.
3. Talkable empathy
Being more human and empathetic than customers expect is another way to boost conversation. For example, I know a surgeon who calls each new patient who is visiting his office for the first time that week, to ask if they have any question about their appointment. Such a simple, humanizing gesture!
4. Talkable responsiveness
Speed matters. Customers tend to equate speed with caring. The faster you can respond and the more convenient you are, the more memorable you'll become.
5. Talkable attitude
Some businesses create conversation just by being a little different. Perhaps my favorite example is a 56-year-old tiki bar in Montana that was named "#1 bar worth flying for" by GQ Magazine in 2003. Behind the bar is a giant swimming pool with glass sides. From 9 p.m. until midnight every night, they feature human mermaids (and on Tuesdays, mermen) swimming in the pool for all to witness. That's one way to get people talking.
Word of mouth is the most cost effective way to grow your business, because when your current customers tell their friends, you get new customers at no additional cost.
Think about ways to give your customers a story worth telling. Pick one or more of these five types of "talk triggers" to get started.
Jay Baer is a marketing consultant, speaker, and author.