Community
Explore Seasonal Trends
USTA Foundation, Chase team up to bring tennis to kids
Return the Serve program supports classes and courts
By
Bryan Armen Graham
Posted: 08/03/18
Updated: 10/19/18
For many people, tennis is a lot more than a sport. It has the power to improve lives and open doors for underserved communities.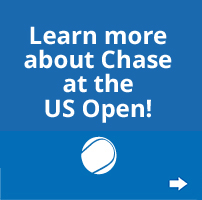 "Every 26 seconds a child is dropping out of high school," says Dan Faber, executive director of the United States Tennis Association's charitable foundation. "Tennis provides character development. Children have the opportunity to learn about perseverance and sportsmanship, and they're less likely to make bad choices between 3 pm and midnight."
The USTA Foundation partnered with Chase to create the Return the Serve program, which helps provide tennis, education, and health curricula to kids in need. "Our mission is to bring tennis and education together to change lives," says Dan Faber, Executive Director of the USTA Foundation. "The USTA Foundation is focused on strengthening grassroots programs across the country and Chase continues to serve as an outstanding supporter of our charitable mission. This year, Chase supported 10 chapters in the National Junior Tennis & Learning (NJTL) network. Faber's strategy includes targeting communities that face the most dire circumstances in terms of health, wellness and education—shortcomings he classifies as national epidemics. Other outreach efforts include organizational development training for nonprofit professionals and college scholarships for high school participants. Plus, the USTA, which is the national governing body for tennis, is investing more than $50 million to grow participation, renovate public tennis facilities and provide tennis equipment and training to schools.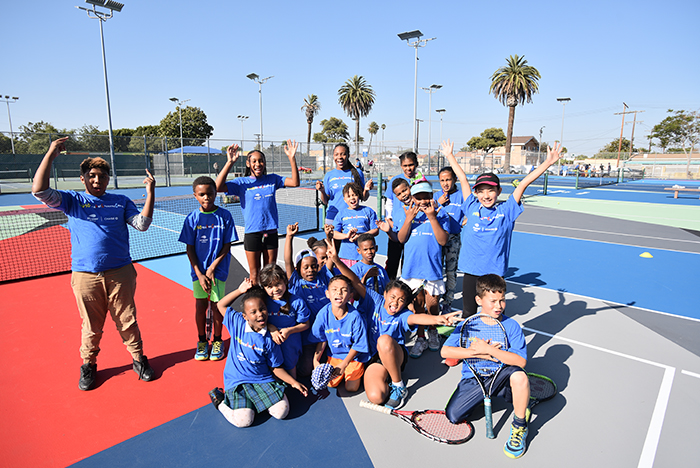 "The greatest thing about tennis is that you can play it anywhere," Faber says. "We have shortened courts and portable nets that can be set up in lots, gyms and city parks."
To celebrate the US Open's 50th anniversary, Chase, in partnership with the USTA, is expanding the Return the Serve program by kicking off an Art Court initiative in five cities: Miami, Cincinnati, Los Angeles, Chicago, and New York.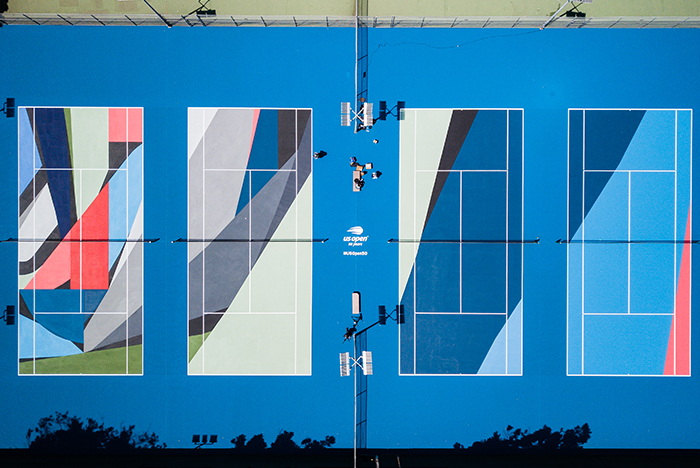 "Tennis is an art form and we're excited to merge the two disciplines as we celebrate the history of the US Open while laying the foundation for our future," added Amy Choyne, USTA Chief Marketing Officer.
Starting in April, one court will open every month leading up to the US Open in August. Each court will feature striking murals from artists like Charilee Edmiston, Justue Roe, and artist collaborative Kiik Creative. These refurbished courts will provide new opportunities for under-resourced youth through the NJTL chapters in these cities. While the USTA Foundation aims to help large numbers of children lead healthy lives, it's also possible that introducing the sport to new communities will bring out talented players who may otherwise go undiscovered.
"The tennis and education chapters supported by the USTA Foundation are good at identifying talent," Faber says. "If we provide the infrastructure, there's going to be a US Open champion coming out of this.
Visit Return The Serve to support the city of your choice. Tennis enthusiasts and followers can take part in the excitement of the Art Courts by utilizing the hashtags #USOpenArtCourtsxChase and #ReturnTheServe.
Bryan Armen Graham is a Chase News contributor who focuses on sports and culture. His work has appeared in Sports Illustrated and The Guardian.