Small Business
Celebrate Success
How these entrepreneurs turned their love of burritos into a hit restaurant
Taqueria Dos Toros stands out in a crowded fast-casual market
By
Rebecca Dalzell
Posted: 08/07/17
Updated: 07/23/18
Music from the 1970s funk band The Meters pours from the speakers at taco restaurant Dos Toros in New York City. "They just sound like burritos to me," says Leo Kremer, the chain's co-founder, who formerly played bass for the band Third Eye Blind.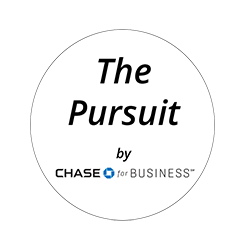 Kremer—the company's branding and communications lead—cares about details like the restaurant's reclaimed-wood furniture, the quality of the forks, and what's on the playlist. It's the kind of touch that he hopes differentiates Dos Toros, which means two bulls in Spanish, from its competitors in the fast-casual restaurant market.
Since Kremer and his brother, Oliver—who handles finance and operations—started the company in 2009, such thoughtful considerations have paid off. The brothers opened their first location, near Manhattan's Union Square, on a shoestring budget, financed with their own savings and investments from friends and family. By 2017, Dos Toros had opened 13 locations and had $30 million in sales, up 50 percent from the previous year.
Now, the brothers are making plans to take Dos Toros national, with a $10 million investment, beginning with a shop in Chicago later this year.
It's been a remarkable trajectory for two guys with zero restaurant experience.
A hole in the market
Their path to this point began several years ago. The brothers were back home in Berkeley, California, after Oliver graduated from college and Leo had left Third Eye Blind. One day, they were talking about how it was impossible to find the San Francisco-style burritos elsewhere in the country. It struck them that there was an opportunity to bring the food they ate, according to Leo, "about eight times a week" to new markets.
As they talked through the idea, friends and family were so enthusiastic that they offered financial support.
With seed funding in hand, they turned to their next problem: Their kitchen experience was non-existent. "We were expert burrito consumers, but had no idea how to cook them," Leo said at a recent JPMorgan Chase small business event in New York. "We worked backwards."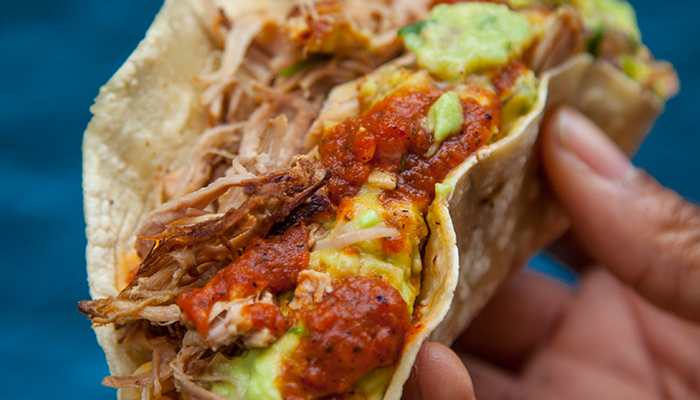 Starting from scratch
The brothers moved to New York City, where they aimed to open their first restaurant. New York, though a competitive market, appealed to the brothers with its high customer density, plus large media presence. To get a feel for the city, and the day-to-day of a restaurant, the brothers worked in taquerias to learn how to prepare, cook and serve expert plates.
The brothers also got up to speed on restaurant safety and permitting—with classes through New York's business services department. And they networked. A lawyer introduced them to restaurant veterans. A chef developed the recipes for the brothers to match the flavors and preparation of Bay Area taco shops. A consultant designed the kitchen and connected them with suppliers.
Early days
Opening in Manhattan in 2009—with Oliver working the line and Leo taking catering orders— Dos Toros was positioned as an elevated food choice, with quality ingredients, cooked from scratch, and fresh tortillas delivered daily. And they focused on being environmentally-friendly by composting food scraps, bags, and plates. "Sustainability is very important to us," says Oliver. "Our chicken, steak and pork are humanely-raised and antibiotic- and hormone-free, and our corn for our tortillas is grown sustainably by small farmers in the Oaxaca region of Mexico."
Within a few months, they garnered a rave review in the New York Times. "The day after the review, we had a line of guests waiting outside before we opened and had served twice as many guests that day than we ever had before, and we only got busier from there," says Leo.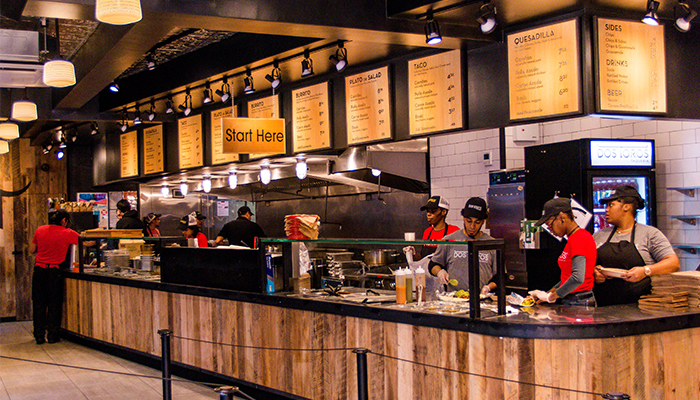 Timing is everything
Entering the market when they did proved an advantage for Dos Toros. With the recession on consumer's minds, fast-casual dining—fresh, quick, made-to-order food—was gaining momentum. Older consumers were trading down from full-service restaurants to save money, while millennials traded up, preferring startups that reflected their generation, according to Darren Tristano, Chief Insights Officer at Technomic, a food research and consulting firm.
Using this trend, and the passion the customers were showing for their product, the Kremers set their sights on expanding. With a Small Business Association loan, they began opening Dos Toros outposts around the city, about one per year.
As Dos Toros has grown, Leo says Chase has been a valuable partner on everything from quickly wiring money to suppliers to drafting a letter of credit for a landlord. "You have the resources of a huge bank," says Leo, "but a personal point of contact."
Personality counts
From the beginning the brothers have focused on creating a company culture that is passionate, respectful and mellow.
The company's playful personality comes through in the music videos—such as "Guac It Out" and "99 Tacos"—that the Kremers and Dos Toros employees have created. In addition to being a great team building exercise, the videos unexpectedly became a recruiting tool. "People want to be with Dos Toros because of the music videos," says Leo. "It speaks to a more fun environment."
Having succeeded in bringing California-style burritos to one east coast city, Leo says he hopes that in the next decade Dos Toros will become "a cult classic in various cities across the country. The best in class."
Leo Kremer's tips for growing a small business
Don't overlook design. It's how people understand the world around them.
Hire for personality over skill. You can teach someone how to cook rice, but you can't teach them to be a warm, bubbly person.
Stay focused. If you're doing shoes, don't start selling socks.
Be as frugal as you can be, but not in ways that affect the experience of the guests, like utensils. Those things are brand touch points that affect perceptions.
Be local. Build community relationships and partnerships. Engage with your neighbors.
Rebecca Dalzell is a Chase News contributor. She has written for The Washington Post, New York magazine, and Travel + Leisure.