Bold Leaders
Travel
Trips that can actually help you plan your future
Beyond the ballpark or beach
By
Rebecca Dalzell
Posted: 08/08/16
Updated: 11/10/17
Vacation doesn't have to center around the beach. For students and recent graduates, time off can also be a chance to pick up a valuable skill, articulate career goals or find artistic inspiration.
Here are five productive ways to spend a vacation. They might not be as relaxing as sunbathing, but they'll give you much better perspective--and stories.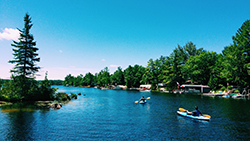 1. Spend time off the grid
In our hyper-connected world, it's rare to have a moment to reflect and appreciate nature. Especially when you're alone, time outdoors can help build confidence, organize your thoughts and set goals. Outward Bound offers a wide variety of trips for all ages based on these principles, from kayaking in Lake Superior to climbing in the Rocky Mountains. You can also plan your own expedition à la Cheryl Strayed, author of Wild, who hiked solo on the Pacific Crest Trail, which spans nearly 2,700 miles from California to British Columbia. So cycle to Canada, scale Denali, or camp in the Grand Canyon. These trips can have immeasurable returns on your time and energy investment.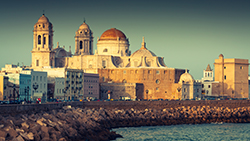 2. Learn a language abroad
Graduates looking for a leg up in a competitive job market would do well to master a foreign language. It's so much more fun—and productive—when you immerse yourself among native speakers. A vacation to Malaga, Spain, for example, can be enriched with intensive Spanish classes through the Cervantes International School. The Goethe Institute offers the same experience in Germany. Not only will these programs give you a tangible skill, they're also a chance to become comfortable with foreign customs and business practices.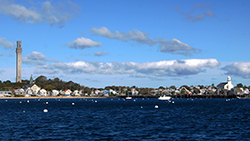 3. Visit an art town
Artists gravitate to certain places for a reason: the light, or the remoteness. Even if tourists soon follow, these areas retain the ability to nurture creativity and support offbeat thinkers. Those looking to see the world from a new angle can alight in a town like St. Ives, England, where sculptor Barbara Hepworth found inspiration in the blustery coast and turquoise sea; Marfa, Tex., the desert oasis favored by minimalist Donald Judd; or Provincetown, Mass,, the sandy slip where Eugene O'Neill once staged plays. Whether you take an outdoor painting course, or just soak in the scenery, a visit to an artists' colony can bring a new perspective to your own work.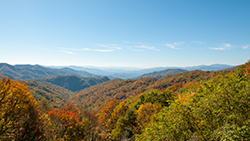 4. Take a volunteer vacation
In the United States and beyond, there are countless opportunities to donate your vacation time in a new place. You might lead computer classes in Morocco, teach English to children in Peru, or clean up a forest in the Appalachians. Organizations like Cross-Cultural Solutions and the Sierra Club can make the arrangements (the program fee is sometimes tax-deductible) and help pinpoint where you'll make the most difference. Volunteers get a lot out of the experience, too. They can explore career interests in areas such as education, conservation or social work, and immerse themselves in a local community. But it's the human connections that often prove most fulfilling.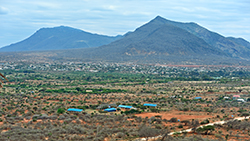 5. Work on a farm
Anyone considering a career in agriculture or gardening should take advantage of the World Wide Opportunities on Organic Farms (WWOOF) program, a global consortium of organic farms. Aspiring farmers can get free room and board in exchange for hard work—in more than 50 countries. Feed goats and pigs near Mt. Kilimanjaro; harvest vegetables in Mendoza, Argentina; or prune olive trees in Greece. Plan ahead and stay for a few weeks or months, or even travel from farm to farm. You'll get a realistic and rewarding taste of the country life in all its glory.
Visit www.jpmorganchase.com/careers to learn more about how you can build your career.
Rebecca Dalzell is a journalist and historian. Her writing has appeared in The Washington Post, New York magazine, Travel + Leisure, Time Out and other publications.