Your Money
Real Estate
With homebuying, should you go hot or not?
The pros and cons of buying in the hottest new neighborhoods
By
Elizabeth Millard
Posted: 08/09/16
Updated: 01/29/20
The home buying process can induce a dizzying range of questions: Should you choose a house, or a condo? Do you want new construction, or last-century charm? What, exactly, is "wainscoting," anyway?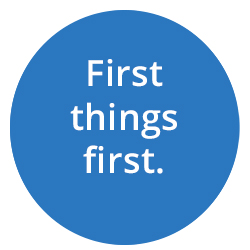 But in the midst of all this is the one major choice that will guide the rest of your answers: What neighborhood should you target for your search?
In both urban and suburban settings, there's usually a "hot neighborhood" that's recognizable for its thriving businesses, and it's often full of must-see properties.
Before touring the available homes there keep in mind that there are both upsides and downsides to following the sizzle.
Pro: Larger Investment Potential
When a neighborhood is in demand, a home will be easier to sell and that makes it an excellent investment, says Susan Leone, a realtor for Christie's International Real Estate, in New York City. If a certain area stays robust, the value of many homes will rise--sometimes significantly.
Con: High Demand Means High Competition
Properties in hot neighborhoods don't stay on the market for long, Leone adds, and that means you may have limited options when it comes time to look. You may also need to make a decision very quickly in order to beat other buyers to an offer.
"When priced right, these properties can result in bidding wars, and that means you'll be coming into a seller's market," says Leone. The result might be that you'll pay more than expected for a certain home, especially if there are multiple people trying to buy.
Pro: Shopping, Dining, Transportation and Services Abound
Hot neighborhoods earn their reputation for a reason. There's often a cluster of shops and restaurants, as well as attractions like biking paths or expansive parks. Pay close attention to where homes are located in relation to these spots, and you could find a gem that's ideally situated.
Con: You Could Get Caught in a Bubble
Beyond the kind of amenities within and around a specific neighborhood, consider larger factors that could turn your hot property into a cold spell. Zack Rouse, a realtor who works in both Minneapolis and Portland, Oregon, says that just because people may be moving to a certain area in droves doesn't mean it'll stay a thriving neighborhood.
"Look at the job market and relocation numbers," he advises, adding that Portland is very hot right now, but employment is difficult to secure which is creating a potential bubble for new home buyers. "When you have great properties but no jobs around, that could create some problems," Rouse says.
Knowing the Sizzle From the Simmer
While weighing the pros and cons, it's especially important to determine whether that hot neighborhood is truly on a continual upswing, or if it's actually turning lukewarm.
"Timing is everything," says Rouse. "If you're at the beginning of a spike, you could see some real appreciation rather quickly. But if you're at the end, you could be buying at the top of the market for that area."
He suggests home buyers look for neighborhoods that are just beginning to pop, with a few indications of hipness, like a food co-op or brewpub. The benefit to targeting up-and-coming neighborhoods is that property prices haven't yet caught up to development, Rouse notes, but there can be risks as well.
"You have to be careful, because you may be waiting around for 10 years or more for it to really take off in that area."
A smart move is to figure out when you might be selling before you even buy, Rouse says. That way, you can make a choice about where you'll be living—whether it's hot or just comfortably warm—and focus on all those other questions, like what kind of wainscot you want.
Elizabeth Millard is a freelance writer whose work has appeared in Entrepreneur, BusinessWeek and Delta Sky Magazine, among other publications.