Your Life
Enjoy Dining and Entertaining
Destination: Denver
Check out these Sapphire Six spots on your next adventure.
By
Rebecca Treon
Posted: 08/09/18
Updated: 05/03/19
We know our Chase Sapphire Reserve cardmembers are pretty savvy when it comes to knowing great places to grab a bite, have some fun, or enjoy a drink…or two. So we took a cue from where our Sapphire Reserve cardmembers visit to develop our Sapphire Six Lists. The best part? You earn 3X points when you use your Sapphire Reserve card on travel and restaurants. Check, please!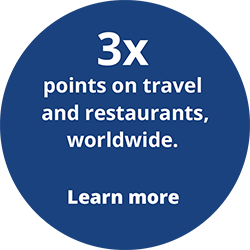 Denver has a lot more to offer than cold beer and sensational mountain views. Whether you're new in town or visiting for a few days, you can't miss Denver's dining scene. Close to many ranches and farms, the Mile High City is home to delicious, locally-sourced dishes and award-winning chefs whose creativity shines on their plates.
Make it a priority to eat and drink at the top spots in Denver, starting with these six local gems: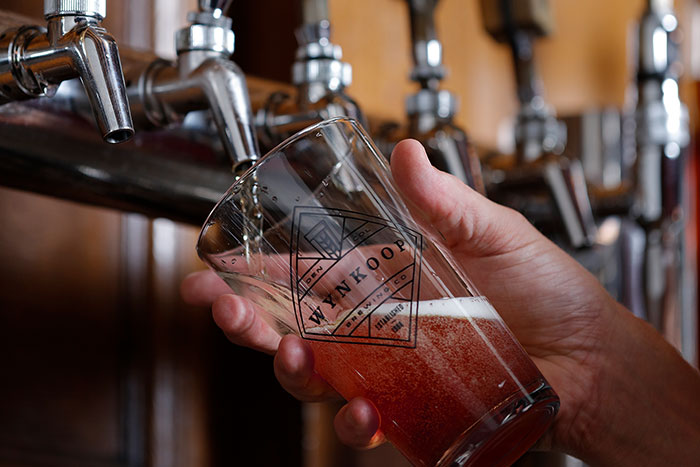 Wynkoop Brewing Company
Co-founded by John Hickenlooper, geologist-turned-brewmaster (and now governor!), Wynkoop Brewing Company is one of the pioneers of Colorado's craft brewing movement.
Located in a historic brick building across the street from Union Station, Wynkoop is the perfect place for meeting up with friends or grabbing a cold one before catching a train. And with two street-facing patios and a huge billiards hall, there's plenty of room for commuters, tourists, and locals alike.
Thanks to a rotating list of beers on tap, you'll never have a boring brew. The Rocky Mountain Oyster Stout, for example, started as an April Fools joke, but quickly became a top seller and delectable companion to the bison burger. The rest of the menu features elevated pub fare with a western twist, including loaded bison nachos and beer pan-roasted barbecue chicken. Don't miss the head brewer's recommendations: He makes a slew of sour ales with a seasonal fruit base.
Menu Must-Have: Drink like the locals with a cool pint of Colorojo, Double Red IPA.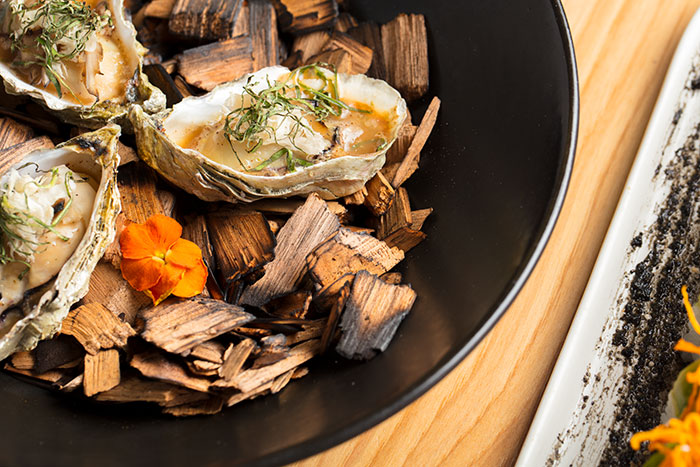 Bamboo Sushi
An expansion of the popular Portland jaunt, Bamboo Sushi is a relative newcomer to the Denver dining scene. Though it initially made its debut in Avanti, a food hall collective made of shipping containers, the restaurant's overnight success paved the way for its standalone spot in the LoHi neighborhood.
A long bar lines one side of the dining room, while an expansive industrial chic patio is the backdrop for sushi al fresco.
Bamboo's menu is flooded with sustainable seafood options like the kimono roll, which features an eclectic array of ingredients like seasoned crab, fried sage, and pickled apple. Unique touches like ume-pickled daikon and yuzu kosho butter set its sushi apart from the rest. As for drinks, choose from an extensive menu of sakes, sochu flights, and Japanese whiskies. For an unforgettable experience, treat yourself to omakase, a multi-course tasting menu designed just for you based on the day's special ingredients.
Menu Must-Have: Love seafood? Start off your meal with some savory grilled oysters.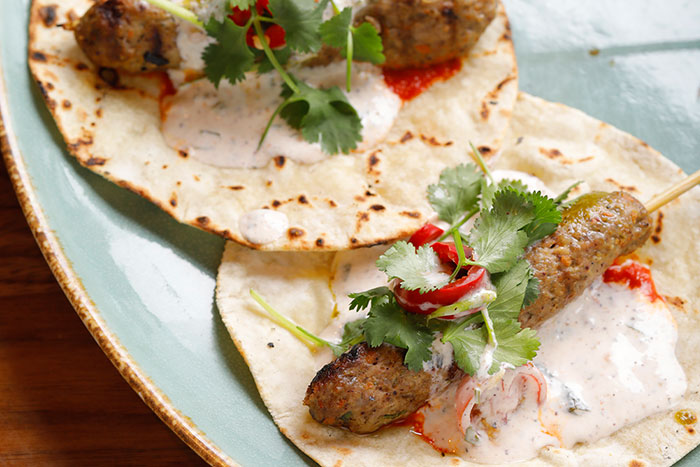 Linger
When owner and chef Justin Cucci converted the Olinger mortuary into a lively restaurant, he wanted to preserve a slice of the city's history. He kept the mortuary's neon sign, only illuminating 'linger,' and changed 'mortuaries' into 'eatuaries.' Cucci also added a rooftop patio, complete with a bright green RV that serves as the roof's bar car, offering unparalleled views of the city skyline.
As for food, diners can enjoy small, shareable plates inspired by global street food. The menu is divided by the origin of food, which includes bao buns, masala dosas, lamb kabobs, and pad thai. The international influence is also present on the cocktail menu, highlighting speciality libations like the five spice old fashioned. But, of course, all of its draft beers hail from Colorado.
Menu Must-Haves: If you ask us, the lemongrass pork potstickers are the perfect amount of crispy and spicy.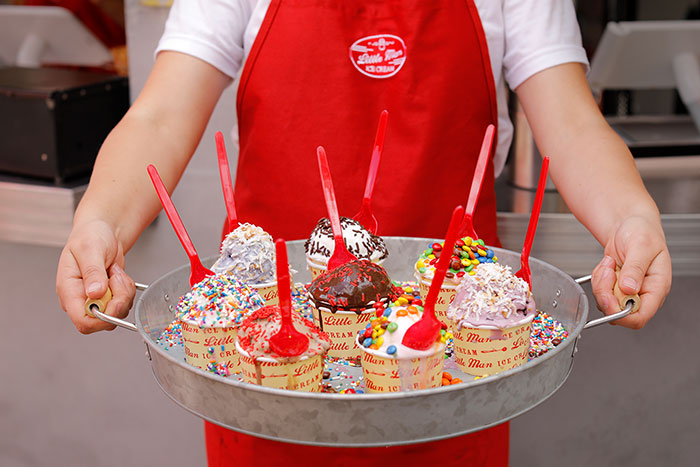 Little Man Ice Cream
Paul Tamburello's fascination with roadside oddities led him to build a 28-foot tall vintage cream can—and place an ice cream shop named after his father inside. Located in a plaza that hosts a variety of lively events, Little Man has been a LoHi landmark since it opened in 2008.
The shop has dozens of out-of-the-box flavors, but selects only 16 of them to feature each day. Each flavor is hand made and mixed in a local small batch creamery. With flavors like Earl Grey tea and cookies and salted Oreo, Little Man's ice cream is anything but basic.
Long lines are common at Little Man but trust us, it'll be worth the wait.
Menu Must-Have: Forget chocolate and vanilla; at Little Man, it's all about the lemon lavender sorbet.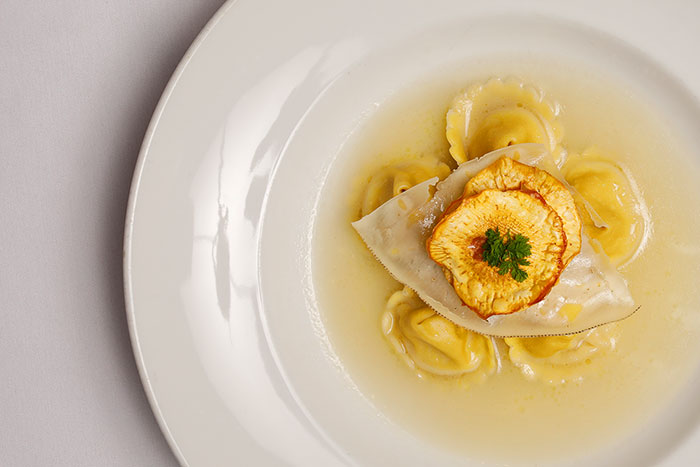 Rioja
This Larimer Square bistro has been a fixture in Denver for almost 15 years, bringing the city a taste of the Mediterranean with local and seasonal ingredients. With its proximity to the theater district, a pre-show dinner here is a no-brainer. At the helm of Rioja is Jennifer Jasinski, a James Beard Award recipient whose attention to detail shines through.
The restaurant changes up its food and drinks menus every few weeks, so guests are always invited to try something new. And thanks to its multi-course tasting menu, sampling new dishes is easy.
But if it's on the menu, try the handmade artichoke tortelloni, made with artichoke mousse, white truffle brodo, and an ooey, gooey queso de mano. Other highlights include roasted beets with blood orange, black sesame tahini, sweet potato, and mustard greens as well as Serrano ham-wrapped octopus, complete with olive oil cake, marrow beans, olive purée and mint. Bon appétit!
Menu Must-Have: The James Beard Foundation loves the artichoke tortelloni, and we think you will, too.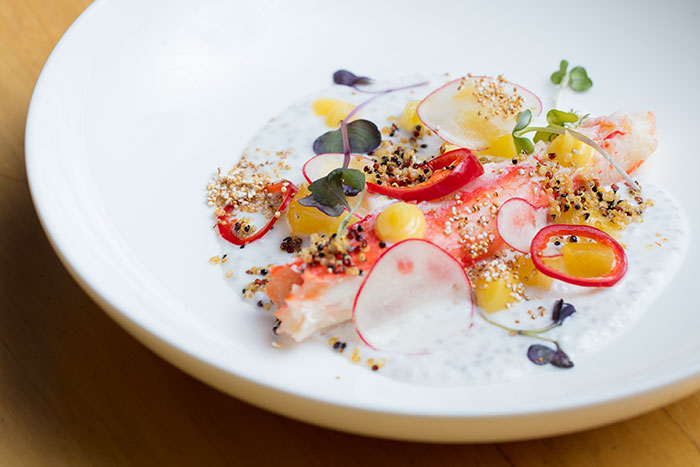 Mercantile Dining & Provision
Located in Denver's newly revamped Union Station, Mercantile Dining & Provision is a restaurant, bar, and market rolled into one cool destination. With huge windows that overlook the station's entry plaza and stylish black and white tiles, it's somewhere you'll want to stop and stay a while. The bar is a great place to watch all the action happening in the open kitchen, while its intimate wine room is perfect for special occasions.
The hot spot is brought to you by Alex Seidel, who won this year's James Beard Award for Best Chef Southwest. Mercantile's mouth-watering dishes and drinks are inspired by Seidel's Fruition Farms Creamery, where he makes award-winning sheep's milk cheeses and raises heritage hogs. Bangs Island Mussels are a consistent crowd-pleaser, while some guests claim the paella is better than versions they've eaten in Spain.
Menu Must-Have: Ring in happy hour with an Osmosis Jones, a gin-based cocktail with aloe juice, egg white, and salted watermelon juice.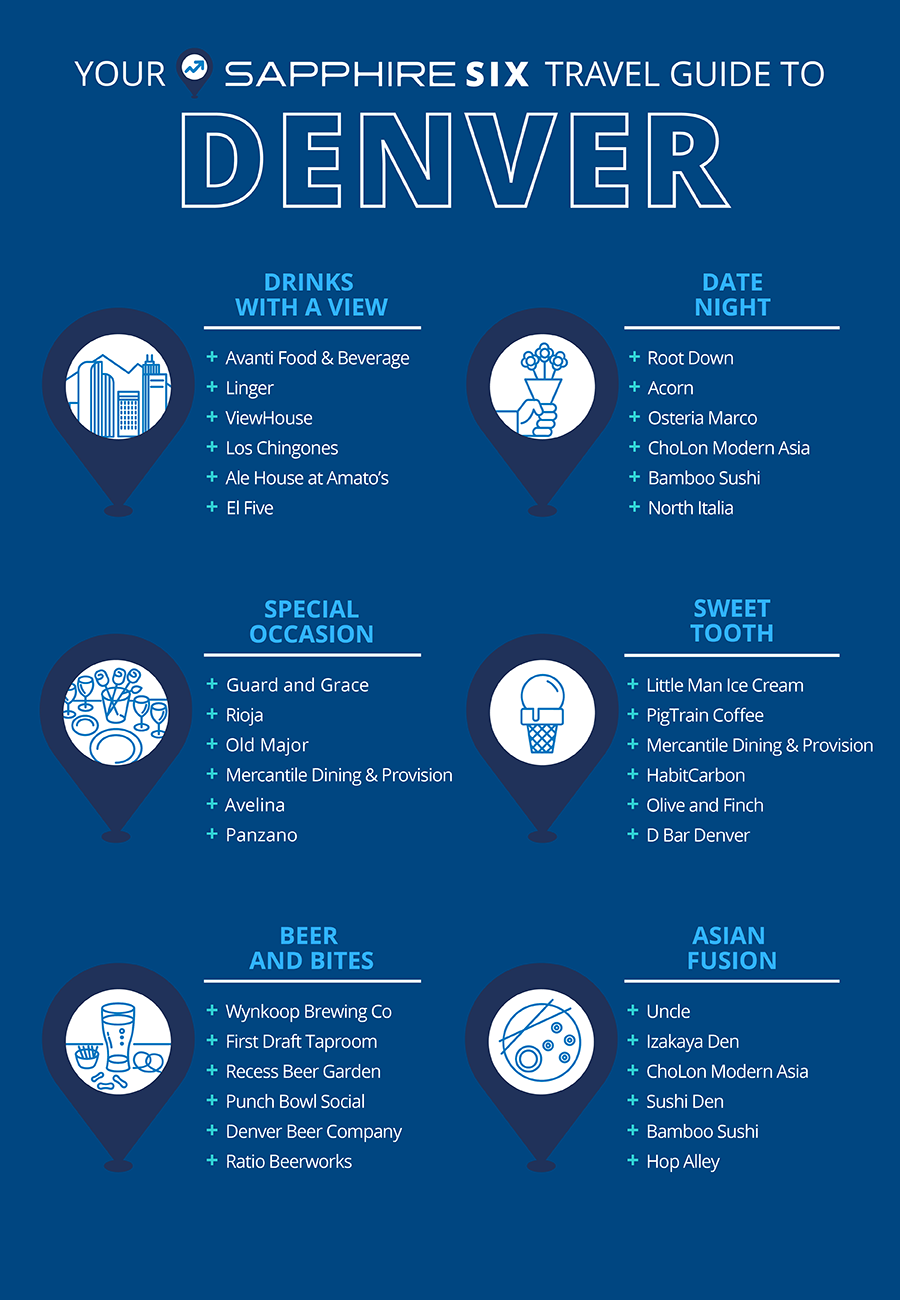 A quick note on methodology:
So how did we come up with the Sapphire Six? By pairing anonymous Sapphire Reserve cardmembers spend data with feedback shared on social media, we were able to determine the most popular restaurants by unique visitors and category.
Inclusion on the Sapphire Six is not an indication of an affiliation or endorsement by JPMorgan Chase. The words or symbols used to identify the source of goods and services of a third party may be the trademarks of their respective owners.
Rebecca Treon is a Chase News contributor who focuses on travel and whose work has been featured in Eater, BBC Travel, among several others.