Your Life
Explore Seasonal Trends
Three ways to make the most of summer picnics
By
Pauline Millard
Posted: 08/11/17
Updated: 11/10/17
Presented by Chase Freedom, this story is part of "Smart Summering," a new series designed to inspire healthy spending and help you make the most of summer.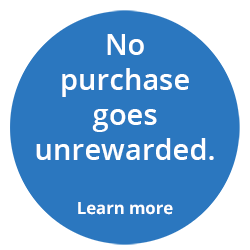 With warm weather, just about everyone is looking for an excuse to spend more time outside. Between the park, beach or campground, a picnic is a great way to gather friends and family for some classic summer fun. It's also a great opportunity to take a tech timeout and invest in the latest editions of Scrabble or Monopoly. If board games aren't your thing, there are a bunch of backyard activities to try.
Here are a few ideas to plan a summer picnic around outdoor activities, without breaking the bank:
1. Buy summer necessities in bulk
Summer means a lot of outdoor activities, so it's important to stock up on basics like napkins, paper plates, and even food items that you can prepare easily. Warehouse clubs are also great places to pick up gear at affordable prices, like that gas grill or fancy cooler you've been eyeing.
2. Pack a homemade treat
Encourage everyone to bring a homemade dish to your next picnic. It creates a more intimate experience and allows guests to share their labor and love. It also keeps you on budget since everyone contributes. Save extra by making grains, such as brown rice, faro, or quinoa, the main attraction as part of a hearty and veggie-based salad. Leave meats and fish, which tend to be more expensive, as secondary options.
For dessert, spend your money on ingredients to create homemade fruit pops, which are a healthy and affordable treat. Blend water and pureed seasonal fruits, such as strawberries or mangos, and freeze in popsicle makers. Stock the cooler with your creations and expect friends to be wowed.
3. Purchase at the pump
Let's face it, sometimes prepping for a picnic can be more work than you'd like. Luckily, grocery stores aren't the only place to save on food and beverages. If you don't have time to prepare your snacks, gas station convenience stores are becoming destinations for food shopping. Consider picking up fresh fruit, prepared sandwiches or salads, which are high-quality staples you can purchase while filling up your tank.
Pauline Millard is a Chase News contributor. Her work has appeared in The Associated Press, LearnVest and The Muse.